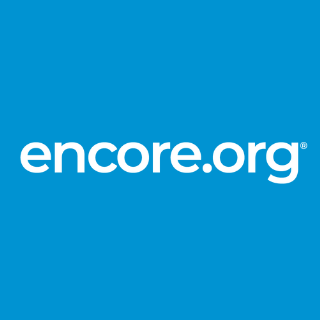 By Betsy Werley
In April 2005, at age 49, I shook hands with Chase Manhattan Bank on a severance package for my 18 years of service and set out to launch a nonprofit career. A month later, I shook hands with The Transition Network, a nonprofit for women ages 50 and older who want to explore what's next, as its first executive director and only full-time employee. Eight years later, I moved to Encore.org, where I've been ever since.
I admit that transitioning from the corporate world to the nonprofit sector isn't as easy as I make it sound. For many people, it seems an impossible feat. How can they show a future employer that they can translate their skills from a profit-driven organization to one with a more altruistic mission?
In the past decade, I've talked with hundreds of people looking to make a midlife career transi­tion. I've thought about what worked for me and learned what worked for others.
Here is my analysis: Those who are successful mix several elements: they volunteer—both on the job and off the job; they articulate what they're looking for—the missions that inspire them and-or the skills they want to use; they rally their network and their network's networks; they get a foot in the door; and they're willing to be a big fish in a smaller pond.
Volunteering Has Value
In my 30s, I had decided to invest time in volunteering to learn new skills, meet people and create opportunities. I volunteered for start-up mentoring programs at Chase. And I became a leader, then president, of the Financial Women's Association (FWA), a professional development organi­zation with an active mentoring program. These experiences provided the skills and connections I had hoped for—and inspired me to look for work with a nonprofit organization.
My off-the-job experience and connections made all the difference for me—and may do the same for many others. "Volunteering says a lot about your character," writes career expert Kerry Hannon in the article "Six Reasons You Should Volunteer Your Way to a Job,"
"It's a clear indication of your willingness to learn new things, contribute and provide hands-on help in situations where organizations are understaffed and lacking resources. In fact, Hannon writes, "four in ten professionals that LinkedIn surveyed stated that when they evaluate candidates, they consider volunteer work equally as valuable as paid work experience."
Articulate Your Mission, Activate Your Network
I started my nonprofit job search by defining a clear goal and an easy-to-remember talking point: "I'd like to work for an organization supporting women's development." I made sure friends and colleagues knew I was on the hunt. That combination of articulating my mission and activating my network worked beautifully. An FWA colleague sent me The Transition Network's job de­scription, another FWA colleague encouraged the leaders to interview me and a third provided a strong recommendation.
People with decades of experience in the workforce have a wide professional network and many connections from their daily lives. A doctor, former boss or fellow food bank volunteer can make a life-changing introduction when they connect your "ask" with their networks.
A casual conversation also can lead to a job offer. True story: Earlier, I had mentored a graduate student who earned her master's degree in Public Affairs. She was standing in a checkout line with her dog, chatting with the woman behind her. She happened to mention her job search to the woman (a fellow dog-lover and nonprofit board chair), and eventually was hired as that nonprofit's executive director.
A Raised Hand, a Foot in the Door
Volunteer projects and a foot in the door led to my job at Encore.org. During my time at The Tran­sition Network, I raised my hand for an Encore-led committee and supported an Encore team member's book launch, becoming a valued collaborator. Thanks to those connections, I was invit­ed to join the Encore team as a part-time fellow, and later to become an employee.
The "foot in the door" approach requires strategy—networking to connect with a target organiza­tion, defining a project with impact, engaging with team members and showcasing results. Special projects, start-up programs and fellowships (internships for grownups) open doors.
One of my favorite success stories: A friend volunteered to help a local hospital launch a pet care program. Seeing the program's success and appeal to potential patients, the hospital hired her to manage its expansion.
Swimming in a Smaller Pond
Organization size matters in your encore job search. My jack-of-all-trades background (corporate law, business, volunteer leadership roles) provided hit-the-ground-running skills to The Transition Net­work, a fast-growing organization with a $0 training budget.
Experienced professionals have deep knowledge and connections that let them contribute to a smaller organization as mentors, advisors and connectors to their networks, as well as in their ar­eas of expertise. If they want to move from a big job to a more defined role in a smaller organiza­tion, their experience gives them negotiating leverage for flexible schedules or part-time work.
Lots of my friends say I got lucky with my job search. And there's an element of truth to that. But my luck was built on a simple foundation—volunteer experiences, multiple networks, an ea­gerness to step right in and the humility to start small. That's a foundation available to many late-life job seekers when they unearth the buried treasure of their volunteer service and a lifetime of connections.
Betsy Werley is the director of network expansion at Encore.org. She is an ASA member and a member of ASA's Corps of Accomplished Professionals (CAPs), which offers a ready-made network and resources to define next steps in any such transition. Click here for information on CAPs and resources from Encore.
Resources for a New Role
For those who want a structured approach to finding their next role, I recommend two great resources:
The Encore Career Handbook, which provides self-assessment worksheets and many resource suggestions. And check out author Marci Alboher's no-cost LinkedIn Learning course built on the book.
A four-part Encores for Nonprofit Leaders research report by the Building Movement Project highlights the desire of most nonprofit leaders to remain in the sector, with different roles, more flexibility and often less responsibility. Its New Roles, Few Rules  segment provides advice, personal stories and a planning toolkit. —Betsy Werley