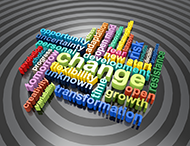 By Ed O'Neil and Lori Peterson
Editor's note: The SCAN Foundation, The John A. Hartford Foundation, the Administration for Community Living, the Gary and Mary West Foundation, the Colorado Health Foundation, and the Marin Community Foundation, have united to fund a three-year grant to develop and establish the Aging and Disability Business Institute, housed within n4a. Under the grant, ASA and n4a are collaborating on a series of articles in Aging Today that will help to prepare, educate and support community-based organizations and health care payers to provide quality care and services. This is the fourth in a series of case studies of organizations in the midst of evolving their business models.
Aging service providers have an essential role to play in ensuring the well-being, vitality and quality of life of individuals, families and communities. Yet if they are to flourish in a rapidly changing social, political and economic environment, it is essential that leaders of these organizations begin to anticipate and respond to changes sweeping the industry, acquire a deep understanding of why and how change is activated and apply the skills needed to lead their organizations through the transformation.
The trends influencing the rapidly changing environment can't be denied or resisted—especially trends related to the aging population—and will require leaders of health and aging service organizations to continue to adapt and evolve toward a more connected and coordinated system of health, which results in better outcomes and healthier populations.
An aging nation: The current older adult population is already larger than ever, and will only grow in the coming years. By 2030, nearly 20 percent of the nation's population will be older than age 65. This demographic shift will create greater demand for age-friendly communities and health delivery systems designed to provide coordinated care to meet the high needs of older people.
Increase in health spending: A growing older adult population also puts pressure on healthcare services use and cost. Think of it this way: the average older adult spends three times what the average working adult spends on healthcare. Further, average spending doubles between the ages of 70 and 90. These patterns in spending and use are unsustainable in our current care delivery system and require a system-wide response.
Significant rise in chronic conditions: Largely driving the greater use and higher costs of healthcare are the 92 percent of older adults with at least one chronic condition, and the more than 75 percent with two or more. Eighty-five percent of healthcare spending is associated with chronic conditions. As the number of elders rises in the nation, so too will the cases of chronic conditions, putting more crushing weight on our already unsustainable care delivery system.
Increase in use of community-based organizations: The aging demographic also translates to a greater need for and use of long-term supports and services and other home- and community-based services that offer alternatives to costly care in institutionalized settings. The fact that more individuals want to age in place in their own communities rather than in other settings is further evidence of this need.
These major trends are forcing change at the system level. Whether this sounds exciting or daunting, for organizations to succeed in transformational endeavors, they need to move beyond the thinking stage and actively dig in to create real change.
Removing Resistance
Even where the need for change is utterly apparent—as it is now with the need to implement programs and services that address the social determinants affecting health outcomes—the people responsible for making change often resist new ideas due to a strong attachment to the tried-and-true.
Psychologically, an attachment to familiar patterns is so strong that people rely on these patterns to help filter stimuli, make choices and carry out work. This attachment is driven by the comfort of the familiar that can cause the people in an organization to think, "That's not how we do things around here," "I like things the way they are now," or "If it isn't broken, don't fix it." The trouble with getting stuck in this thinking is a familiar pattern may be broken and need fixing.
For leaders who need to catalyze change, a first step is to understand that resistance to change often is rooted in a human need to create stability, not necessarily in defiance of the initiative to change. To overcome resistance, leaders need to provide a vision that supplants the attachment to the status quo, while elevating those human dynamics that can accelerate change.
Breaking from the Status Quo
Leaders need to explore what transforming the health system means for their organizations and start breaking attachments to the status quo by identifying the pain, risk or threat of not changing. Sometimes the threat comes in the form of a disruption in which a radically different and fundamentally better way of doing something emerges. Sometimes the threat is like a weak signal, which, if ignored, can slowly start to erode the business model. Consider the impact an increased momentum toward paying for service value instead of the quantity delivered may have if left unchecked over time. Regardless of the shape of change and despite the fact that the desired "new normal" may not yet be clear, it is the leader's responsibility to identify ways their organization's status quo puts its future at risk, understand the factors that have resulted in their staff's attachment to that status quo and shine a light on how this could ultimately hurt the organization's ability to thrive in a rapidly changing environment.
Envisioning Potential
Once there is some separation from the status quo, leaders need to provide a vision for something better. Such a vision should be practical so that those responsible for implementing it can believe it's possible and imagine themselves thriving within the new environment.
Whether the vision is tied to traditional values served in a new way, or involves a creative approach to a shared goal, it is vital to articulate it in a way that will resonate with the staff. The vision needs to balance the fear of separating from the status quo with excitement for the desired future. The vision for healthcare reform was driven by factors such as the pain of individuals without adequate access to services, uneven standards of care quality, and the high toll these factors took on entire populations. At the same time, it promised a better way through the Triple Aim of improving access and quality while striving to reduce costs.
Mobilize for Action
A vision is only as good as the action it inspires. A leader must be able to identify and articulate at least the first small steps that provide the people who need to change with the practical and immediate actions they can take to move toward achieving the desired outcome.
Change leaders should identify the elements of work that need to be done across the organization—from program to staffing, technology to finance—and the processes for doing that work, particularly in decision making, conflict management and communication. This will empower people to become invested in the change as they support work toward its implementation.
Change Won't Wait
With major trends altering the way people, particularly those in the aging population, rely on the healthcare system, there is an urgent imperative to create real change in the health system. Health and aging service organizations must evolve, and they need champions who can anticipate and respond to the many shifts sweeping the healthcare space, who demonstrate a deep understanding of why and how change is activated and who can lead the way through times of change.
Ed O'Neil, M.P.H., Ph.D., is the owner of O'Neil & Associates, a management consulting and leadership development firm in Alameda, Calif. Lori Peterson, M.A., is founder and CEO of Collaborative Consulting, a San Francisco–based consulting firm working with the health and social sectors to adapt to change and achieve the potential of a better health system. She can be contacted at lori@collaborativeconsulting.net.
Editor's Note: This article appears in the March/April, 2017, issue of Aging Today, ASA's bi-monthly newspaper covering issues in aging research, practice and policy nationwide. ASA members receive Aging Today as a member benefit; non-members may purchase subscriptions at our online store.