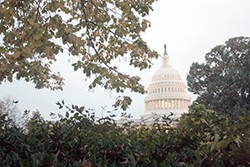 Editor's Note: The American Society on Aging continues to monitor the world's response to the COVID-19 pandemic and wishes to highlight resources on this page that are pertinent to our membership and those who work with older adults. 
By Matt Gontarchick
Included in the $2 trillion Coronavirus Aid, Relief, and Economic Security (CARES) Act (H.R. 748) is a $349 billion loan program for small businesses known as the Paycheck Protection Program. The program, which is administered by the Small Business Administration (SBA), is intended to quickly provide economic relief to pandemic-affected businesses by offering faster access to loans with less guardrails than existing SBA programs. Most importantly, the program is designed to encourage small businesses to keep employees on payroll or rehire them once the crisis passes by forgiving loans for certain expenses.
The Payment Protection Program (see fact sheet for borrowers) is open to small businesses and non-profits with fewer than 500 employees.  Sole proprietors, independent contractors, and other self-employed individuals are also eligible for loans. Businesses can obtain loans from SBA-approved lenders such as FDIC-licensed community banks and financial institutions, and upon application, firms must make a good faith certification that the loans are necessary due to economic circumstances caused by the coronavirus pandemic. To lessen the burden on borrowers, the program waives borrower and lender fees, the credit elsewhere test, and collateral and personal guarantee requirements. 
Under the program, small businesses can secure loans that cover two months of average monthly payroll from the last year for an amount not exceeding $10 million, plus an additional 25 percent of that amount. These loans may be applied to a period beginning February 15, 2020 and concluding on June 30.  According to the program, specific allowable uses include payroll support, such as salaries and paid sick or medical leave, as well as mortgage, rent, and utility payments. Payroll for employees who earn over $100,000 per year, however, is not covered. The loans themselves must be secured for a term of no longer than five years, and businesses will be eligible for the loans through December 31, 2020.  The program also sets a fixed interest rate of 0.50 percent with all payments automatically deferred for six months.  Finally, loans under the Paycheck Protection Program are due within two years of origination, although borrowers may opt to pay earlier with no prepayment penalties or fees. 
Loan forgiveness begins eight weeks after the loan origination date for payroll costs, including salaries and rent. To be considered eligible, employers must maintain the same employment level within their firm as they had on March 13, 2020, and small business owners must accept compensation limits up until March 1, 2022. However, firms that lay off workers and reduce pay could face consequences. For example, businesses that lower the pay of any employee by over 25 percent are subject to a reduced loan forgiveness amount. Fortunately, employers who furloughed or laid off staff between February 15 and April 26 due to economic conditions related to the pandemic will not be penalized if they rehire workers before June 30, 2020. 
Small businesses and sole proprietors may begin applying for loans under the Paycheck Protection Program on April 3, while self-employed individuals and independent contractors may begin on April 10. To apply, firms will need to complete the program's loan application and submit the application with the required documents to an approved lender that is available to process the application by June 30. Treasury Secretary Steven Mnuchin has commented that the program will be set up for same-day loan evaluation, although industry experts say it will be difficult for banks to meet this goal due to the higher likelihood for fraud. Additionally, Administration officials hope the loans will be dispersed within a three-week period. 
Despite the unprecedented assistance available through the CARES Act, many small business owners worry that the loans may come too little, too late. There is widespread concern about banks' timeline for turning around loan applications, and many worry about the amount of time it may take to document that they meet loan requirements. These fears have only grown since April 1, which was the due date for rent, mortgage, and other payments.  Other small business owners worry that the billions of dollars in appropriations to the Paycheck Protection Program may not be sufficient to address the fiscal magnitude of the crisis.
Matt Gontarchick is an Associate with Chamber Hill Strategies in Washington, D.C.