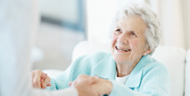 By Bruce Leff, Helen Kao, and Christine Ritchie
Initially established in 1935, the field of geriatrics has grown considerably and has made important contributions to understanding the nature of older adults and issues related to health service delivery for them. As Medicare turns fifty, this is an opportune moment to consider how principles of geriatrics care can be leveraged to inform Medicare policies and improve the care of older Americans.
The Medicare program can exert extraordinary influence on the care of older Americans though its role as a purchaser of healthcare services and products, as a major financial supporter of graduate medical education, through its ability to devise payment incentives, and through the regulatory process. Medicare can promote desired behaviors that would enhance the capacity and competency of the healthcare system, broadly writ, to help healthcare providers and care delivery systems recognize, acknowledge, and address the unique features of challenges faced by older adults. And in doing so, Medicare can create a more compassionate, competent, and efficient delivery system.
There are number of key principles of geriatric medicine that should be in the forefront of policy makers' minds as they guide the continued evolution of the Medicare program. This article describes these key principles and their implications for improving the Medicare program for older adults.
Appreciate the Value of Geriatric Syndromes
Aging is a highly variable process that leaves some older adults robust and highly functional and most others with diminished physiologic reserve and increased vulnerability to illness, injury, and disease. Reduced physiologic capacity among older adults contributes to the development of "geriatric syndromes" (Inouye et al., 2007). These syndromes are common in older adults and reflect perturbations of multiple organ systems. Examples include falls, delirium, and frailty. Geriatric syndromes often go unrecognized in a medical culture that tends to focus on organs and classic diseases. These syndromes have profound effects on key outcomes such as functional decline, hospitalization, and healthcare use.
Yet, despite Medicare playing a central role in the financing of graduate medical education, most physicians complete their training woefully deficient in recognizing and addressing the principles of geriatric care and geriatric syndromes. Medicare should mandate a greater emphasis in healthcare professionals' training on the aging process and issues related to the care of older adults and those with multiple chronic conditions (Bardach and Rowles, 2012). Incorporating geriatric syndromes into diagnostic coding systems, pay-for-performance models, and decision support tools in electronic medical records will further enhance integration of these syndromes into routine clinical practice.
Incorporate Functional Assessment into All Aspects of Care
Functional assessment of the geriatric patient pays close attention to an individual's mobility and functional capacity—his or her ability to perform basic activities (e.g., walking, bathing, and using the toilet), and instrumental activities (e.g., shopping, cooking, and managing finances or medications). With advancing age, many adults may be less concerned with the particulars of their illness and more worried about the impact of their illness on their ability to function in the community. Reduced mobility (often presaged by
a person's slowed walking speed) and impaired functional capacity are highly predictive of falls, healthcare use, and mortality (Keeler et al., 2010). Considering function should alert healthcare providers to changes in health, inform their prognosis, and guide them in gauging the appropriateness of healthcare interventions.
Despite their importance to older adults and to health outcomes, mobility and functional status are not routinely measured or monitored in clinical practice. Exacerbating this problem, the healthcare community lacks uniform standards for assessing or reporting older adults' function. Opportunities exist to more systematically integrate mobility and functional assessment into clinical documentation, data capture, and routine care (Iezzoni, 2010). Mobility and functional status should be documented in every electronic health record as a vital sign, along with pain and blood pressure, and should be readily accessible to healthcare providers. Providers, in turn, need more training in recognizing functional limitations, the utility of function in providing prognoses, and optimal strategies for altering the trajectory of functional decline.
Recognize the Challenges of Caring for People with Multiple Chronic Conditions
More than half of adults older than age 65 have two or more chronic health conditions and 40 percent have four or more concurrent conditions. Compared to older adults with only one condition, those with multiple conditions have higher rates of adverse drug events, depression, functional decline, healthcare use, higher costs of care, and worse health outcomes (Lehnert et al., 2011). Adults with multiple chronic conditions (MCC) often have to follow complex treatment regimens and require more time and care coordination from their providers.
Over the past twenty years, the ascendance of evidence-based medicine has given the impression that clinical decisions guided by clear evidence can benefit all patients. However, clinical practice guidelines are generally developed based on a single-disease approach. Older patients with MCC generally have been excluded from clinical trials evaluating medications or new procedures. Therefore, few clinical practice guidelines offer informed recommendations for older patients with MCC. When physicians are assessed and rewarded on quality indicators linked directly to such practice guidelines, incentives can undermine care and potentially harm older adults with MCC.
Medicare is beginning to recognize the challenges of caring for patients with MCC; however, measures of care quality have not kept pace and continue to embrace a single-disease focus, often to the detriment of those with MCC (Parekh, Kronick, and Tavenner, 2014). Medicare should foster the use of appropriate performance metrics (including adopting the use of more disease agnostic measures) and incentives in the context of the scant evidence base for disease-focused quality indicators in people with MCC.
People with MCC often experience unrecognized treatment burden, which is the perceived difficulty patients and caregivers have in executing all of their physician's recommendations. Treatment burden often is not addressed or appreciated and can contribute to reduced adherence and quality of life. Research is ongoing to better define treatment burden and methods to address it, such as reducing prescriptions and simplifying care regimens. Medicare should support provider assessment of and mitigation of treatment burden (Fabbri et al., 2012) through thoughtful conversations between providers and patients about their goals, preferences, and the tradeoffs they are willing to make around their care.
Address the Social Determinants of Health
Effective care of older adults with complex medical and social conditions addresses social determinants of health and more seamlessly integrates community and social services into healthcare delivery (Rein et al., 2012). Greater attention to social engagement and adequate caregiving support, financial and food security, as well as stable housing positively impacts healthcare costs and well-being. This integration will require realignment of medical and social care coordination and reimbursement. The interoperability of health information technology between social and medical services will need to be enhanced and traditional firewalls removed.
High-quality geriatric care requires coordinated interdisciplinary teamwork and careful attention to the medical and social needs of patients (Partnership for Health in Aging Workgroup, 2014). The workforce will require high-functioning interdisciplinary teams so as to be effective. Policies promoting interdisciplinary care (including how it is reimbursed) need to be uniformly determined and applied across states. Involvement of appropriate interdisciplinary teams should be a quality-of-care expectation for organizations caring for older adults and should be part of the accreditation process. The role of the social worker, often the translator between social and medical organizations, will need to be elevated to one that is mandatory for high-quality care.
A significant social concern for many older adults, especially those with multiple serious conditions and limited financial resources, are growing caregiving needs (Adelman et al., 2014). As an older adult becomes more functionally limited, caregivers become significant members of the care team and play an increasingly central role in optimizing health and well-being by meeting the day-to-day needs of their care recipients, implementing treatment orders in the home, and serving as "first responders" when things go awry. Historically, caregiving has been seen as a familial or moral obligation; little attention has been paid to the formal support, guidance, and skills needed to perform caregiving well. Caregiver education, surrogate involvement in decision making, and providing guidance prior to crises are critical to sustain both caregivers and care recipients.
Make Hospitals Safer Places for Older Adults
Hospitals can be extremely challenging environments for older adults, whose physiology leaves them vulnerable to harms associated with medical procedures, inactivity and enforced bedrest, adverse medication events, and nosocomial infections. Hospitalized older adults commonly experience injury, delirium, cognitive decline, nursing home placement, and even death.
Medicare's Partnership for Patients has identified ten core patient safety areas of focus, including hospital-acquired conditions. However, attention should be paid not only to specific conditions, but also to the inpatient setting itself. Numerous opportunities exist to minimize harm by changing the hospital environment and training providers to be more sensitive to older adults' vulnerabilities (Capezuti et al., 2012). Hospitals could benefit from an enforced culture of safety and quality for older adults as delivered by interventions such as the Nurses Improving Care for Healthsystem Elders, or NICHE (Mezey et al., 2004), Acute Care for Elders, or ACE (Landefeld et al., 1995), and the Hospital Elder Life Program, or HELP (Inouye et al., 2006).
Medicare Can Foster "Right-Sizing of Care"
Medicare should develop more robust approaches to shift payment and care away from the hospital and toward the community setting. Models such as Hospital at Home, which provide hospital level care in the home for certain patients, have been demonstrated to provide high-quality care with fewer hospital-associated adverse events such as delirium and mortality (Leff et al., 2005). Home-based primary care and palliative care bring the clinical practice to the patient and caregiver, and have also been shown to reduce hospitalizations and costs, and improve patient satisfaction with care.
As a society, we must weigh whether increased expansion and growth of hospitals are the best use of limited resources, or whether newer community-based alternatives to acute care may achieve better outcomes for older adults at reduced cost (Boling and Leff, 2014). Medicare can further support older adults living in the community by paying for community-based geriatric service models such as home-based primary care and Geriatric Resources for the Assessment and Care of Elders, or GRACE (Counsell et al., 2007). Additionally, the three-day inpatient stay requirement before older adults can be eligible for care in a skilled nursing facility adds unnecessary risk for iatrogenic events in older adults, and should be waived for those with a well-justified need to be admitted to a skilled nursing facility from home.
Medicare also will stand to gain by supporting and reimbursing home-based services to maintain function and prevent functional decline. Patients will benefit by relaxing Stark Law regulations, which currently impose limitations on certain types of healthcare referrals, to facilitate initiation of evaluation and planning by home health agencies prior to hospital discharge. Recently, Medicare instituted a face-to-face requirement for ordering skilled home healthcare services. This rule has done little to reduce abuses in the home health program. Recent proposed methods of documenting and meeting the face-to-face requirements risk making the ordering of skilled home health services for a patient far more difficult for a provider than to simply admit that same patient to the hospital. Such regulations risk discouraging the use of skilled home health services, which are sometimes the only means of providing necessary medical care to homebound patients.
Support Integration of Palliative Care Across the Care Continuum
Medicare must foster the integration of palliative approaches into mainstream service delivery. Serious illness requires ongoing discussions and negotiations about what's important to patients and their caregivers. Palliative care approaches to communication can align personal and treatment goals and help individuals plan for the future in light of those goals (Bernacki and Block, 2014). Conversations about what an individual values in life and treatment preferences need constant updating and can evolve, dependent upon the individual's circumstances. For these discussions to be consistently woven into the fabric of healthcare, providers must become better versed at prognosticating, engaging in structured conversations, and documenting these conversations so that other healthcare providers can best meet patients' treatment preferences in the future (Kamal et al., 2013; Ritchie, 2013).
There is strong evidence that palliative care results in better outcomes and prolonged survival for patients. Discussions about treatment preferences at end of life should not be subject to political whims. Medicare should stand firmly in support of such conversations through performance standards and explicit reimbursements. High-quality palliative care requires training and expertise, but the number of geriatrics and palliative care specialists relative to patients is woefully low (Institute of Medicine, 2008). Mandating a higher level of care quality for seriously ill older adults through the adoption of palliative care standards among all clinicians who care for such patients will raise the bar on the care delivered to those with life-limiting conditions.
Policies to improve long-term-care services and community-based care will help both vulnerable older adults and those providing care to them. The lack of formal long-term services and supports (LTSS) for disabled Americans who have incomes exceeding state-specific poverty levels leads to underemployment of many caregivers who have to quit work to provide care; financial strain on families paying for care out-of-pocket; and, barriers to providing integrated cost-effective care in the least restrictive setting. Disjointed LTSS add to the overall cost of care because the default for social-based and caregiver-related crises often is expensive emergency department visits and hospitalizations. Policies to bolster LTSS and align them through a single Medicare benefit may reduce societal costs and, ultimately, healthcare costs by assuring integrated high-quality care in the least restrictive setting.
Some Early Encouraging Signs of Progress
Recent legislative activities and efforts by Medicare suggest a growing recognition of the need to align Medicare more closely with the geriatric principles discussed above. Medicare is directing attention to quality measures for older adults with multiple chronic conditions. Through the Center for Medicare & Medicaid Innovation, a number of new payment models and demonstration projects are being tested across the country. These projects integrate social and medical services, augment interdisciplinary care, and address care across settings. Congress is actively considering legislation promoting reimbursement for counseling sessions about available treatment options for people with serious illness. These initiatives buoy hope that the Medicare of the future will be more patient-centric and geriatric care−friendly.
Conclusion
With advancing age, the needs of older adults become more complex and multifaceted. Traditional medical approaches and treatments can be hazardous. Individualized care that incorporates medical and social approaches to health, and is based in the community, will lead to fewer adverse outcomes and better quality of life. Medicare will need to shift away from a disease-based, hospital-oriented approach, and recent activities suggest that Medicare is moving in this direction. With increased attention to the unique needs of older adults, the Medicare of the future will positively influence the well-being of both older adults and the community that supports them.
---
Bruce Leff, M.D., is a professor of medicine at the Johns Hopkins University School of Medicine in Baltimore, Maryland. He can be reached at Bleff@jhmi.edu. Helen Kao, M.D., is an associate professor of medicine at the University of California, San Francisco (UCSF). She can be reached at Helen.kao@ucsf.edu. Christine Ritchie, M.D., M.S.P.H., is a professor of medicine at UCSF. She can be reached at Christine.ritchie@ucsf.edu.
Editor's Notes:
The entire Summer 2015 issue of Generations is available on AgeBlog thanks to the generous support of The Benjamin Rose Institute on Aging, Compassion & Choices and Robert Wood Johnson Foundation President's Grant Fund of the Princeton Area Community Foundation. Click here to read more.
This article is taken from the Summer 2015 issue of ASA's quarterly journal, Generations, an issue devoted to the topic, "Medicare at 50." ASA members receive Generations as a membership benefit; non-members may purchase subscriptions or single copies of issues at our online store. Full digital access to current and back issues of Generations is also available to ASA members and Generations subscribers at Ingenta Connect. For details, click here.
---
References
Adelman, R. D., et al. 2014. "Caregiver Burden: A Clinical Review." Journal of the American Medical Association (JAMA) 311(10): 1052–60.
Bardach, S. H., and Rowles, G. D. 2012. "Geriatric Education in the Health Professions: Are We Making Progress?" The Gerontologist 52(5): 607–18.
Bernacki, R. E., and Block, S. D. 2014. "American College of Physicians High Value Care Task Force. 2014: Communication About Serious Illness Care Goals: A Review and Synthesis of Best Practices." JAMA Internal Medicine 174(12): 1994–2003.
Boling, P. A., and Leff, B. 2014. "Comprehensive Longitudinal Health Care in the Home for High-cost Beneficiaries: A Critical Strategy for Population Health Management." Journal of the American Geriatrics Society
62(10): 1974–6.
Capezuti, E., et al. 2012. "Nurses Improving Care for Healthsystem Elders—a Model for Optimising the Geriatric Nursing Practice Environment." Journal of Clinical Nursing 21(21–22): 3117–25.
Counsell, S. R., et al. 2007. "Geriatric Care Management for Low-income Seniors: A Randomized Controlled Trial." JAMA 298(22): 2623−33.
Fabbri, L. M., et al. 2012. "How to Integrate Multiple Comorbidities in Guideline Development: Article 10 in Integrating and Coordinating Efforts in COPD Guideline Development. An Official ATS/ERS Workshop Report." Proceedings of the American Thoracic Society 9(5): 274–81.
Iezzoni, L. I. 2010. "Multiple Chronic Conditions and Disabilities: Implications for Health Services Research and Data Demands." Health Services Research 45(5p2): 1523–40.
Inouye, S. K., et al. 2006. "Dissemination of the Hospital Elder Life Program: Implementation, Adaptation, and Successes." Journal of the American Geriatrics Society 54(10): 1492–9.
Inouye, S. K., et al. 2007. "Geriatric Syndromes: Clinical, Research, and Policy Implications of a Core Geriatric Concept." Journal of the American Geriatrics Society 55(5): 780–91.
Institute of Medicine. 2008. Retooling for an Aging America: Building the Health Care Workforce. Washington, DC: The National Academies Press.
Kamal, A. H., et al. 2013. "Community-based Palliative Care: The Natural Evolution for Palliative Care Delivery in the U.S." Journal of Pain and Symptom Management 46(2): 254–64.
Keeler, E., et al. 2010. "The Impact of Functional Status on Life Expectancy in Older Persons." Journals of Gerontology, Series A: Biological Sciences and Medical Sciences 65(7): 727–33.
Landefeld, C. S., et al. 1995. "A Randomized Trial of Care in a Hospital Medical Unit Especially Designed to Improve the Functional Outcomes of Acutely Ill Older Patients." New England Journal of Medicine 332(20): 1338–44.
Leff, B., et al. 2005. "Hospital at Home: Feasibility and Outcomes of a Program to Provide Hospital-level Care at Home for Acutely Ill Older Patients." Annals of Internal Medicine 143(11): 798–808.
Lehnert, T., et al. 2011. "Review: Health Care Utilization and Costs of Elderly Persons with Multiple Chronic Conditions." Medical Care Research and Review 68(4): 387–420.
Mezey, M., et al. 2004. "Nurses Improving Care to Health System Elders (NICHE): Implementation of Best-practice Models." Journal of Nursing Administration 34(10): 451–7.
Parekh, A. K., Kronick, R., and Tavenner, M. 2014. "Optimizing Health for Persons with Multiple Chronic Conditions." JAMA 312(12): 1199–1200.
Partnership for Health in Aging Workgroup. 2014. "Position Statement on Interdisciplinary Team Training in Geriatrics: An Essential Component of Quality Health Care for Older Adults." Journal of the American Geriatrics Society 62(5): 961–5.
Rein, A., et al. 2012. "Evaluation Design and Technical Assistance Opportunities: Early Findings from the Beacon Community Program Evaluation Teams." Commonwealth Fund Issue Brief 1: 1–22.
Ritchie, C. S. 2013. "Ushering in an Era of Community-based Palliative Care." Journal of Palliative Medicine 16(8): 818–9.