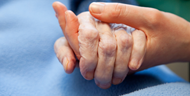 By Robyn L. Golden and Matthew R. Vail
Nearly one in five older adults in America has at least one identified mental health concern (Centers for Disease Control and Prevention and National Association of Chronic Disease Directors, 2008; Eden et al., 2012). Some of the most common disorders diagnosed among this population include depression, anxiety, and cognitive impairment. Depression alone affects more than 6.5 million of the 35 million Americans older than age 65 (Centers for Disease Control and Prevention and National Association of Chronic Disease Directors, 2008). Given that the number of adults older than age 65 is projected to surge from 40.3 million in 2010 to 72.1 million by 2030, the incidence of mental health diagnosis among older adults will have profound implications for the mental health system (Eden et al., 2012).
The mental health needs of older adults long have been neglected in the United States. The healthcare workforce is largely unprepared, in numbers and expertise, to confront the specific mental health needs of our aging population (Eden et al., 2012). Even clinicians lacking training in geriatrics have been unable to provide adequate mental health services to our aging population due to a long history of disparity in insurance coverage for physical and mental health treatments. The Affordable Care Act (ACA), though not a panacea, provides an opportunity to bolster a broken mental health system that disproportionately ignores the needs of older adults.
Expanding Insurance Coverage
The ACA includes a variety of provisions to effect the biggest expansion of mental health and substance abuse services in a generation. The first is the proliferation of health insurance coverage through the Health Insurance Exchanges (HIE) and state-specific Medicaid expansions, which will dramatically expand coverage for those not eligible for Medicare. Early estimates indicated that the overall rate of uninsured residents in the United States would drop by nearly 50 percent following full implementation of the ACA (Kenney et al., 2013). Given the high level of controversy around the interpretation of enrollment numbers following the close of the ACA's first enrollment period, it is too soon to determine the accuracy of such assessments. However, White House estimates of 8 million enrollees in HIEs and 3 million in Medicaid expansion programs indicate that the ACA already has had a profound effect on national coverage rates (Holst, 2014). The U.S. Department of Health and Human Services estimates that more than 2 million of the new HIE enrollees are older than age 55 (ASPE Office of Health Policy, 2014).
In addition to expanding avenues for obtaining affordable healthcare coverage, the ACA also prohibits insurance companies from denying coverage to people with pre-existing conditions. This change will benefit many people who were previously locked out of the private market, including those who had been excluded because of a documented mental health diagnosis (Mechanic, 2012). This is significant, as mental health disorders were some of the most common pre-existing conditions instigating health insurance denials prior to the full implementation of the ACA (U.S. Government Accountability Office, 2012).
Improving Mental Health Coverage and Access to Care
The ACA also contains many provisions aimed specifically at improving coverage for mental health services. Most private insurance plans must now offer a variety of free preventive services without charging a copayment or coinsurance. This is true even if a patient has not met his or her annual deductible. The two covered services most relevant to mental health care are alcohol misuse screenings and counseling, and depression screenings (U.S. Department of Health and Human Services, 2010). While Medicare is not subject to the same requirements, new rules also have expanded coverage for preventive screenings for this population. Medicare beneficiaries now are entitled to an initial "Welcome to Medicare" wellness exam during the first year of enrollment. They also are eligible for annual follow-up exams. Both types of exams must be provided at no cost to the patient. Depression screenings are included in both of these exams, as well as screenings for cognitive impairment (Hughes, 2011).
One of the most sweeping changes in the ACA is the expansion of the Mental Health Parity and Addiction Equity Act (MHPAE) of 2008. While the 2008 law represented a significant step forward in requiring coverage for mental illness to be comparable to that for physical ailments, there were many holes. MHPAE did not mandate mental health coverage; such coverage only applied to plans that had already opted to provide some mental health coverage. The ACA, in contrast, identified mental health and substance use treatment as one of the ten "essential health benefits" for all health insurance plans in the individual and employer market—inside and outside HIEs. While many states have developed their own, more inclusive parity laws over the years, these rule changes represent the first time that federal law has mandated mental health and substance use treatment coverage.
In addition to mandatory coverage of mental health services, the ACA also fills in other gaps in the earlier parity law. The new rules clarify, for instance, that parity must be applied at all treatment levels, including intermediate settings that do not fall neatly into inpatient and outpatient categories. Also, the ACA specifies that insurance plans must be consistent across treatments for physical and mental illness when considering what is "medically necessary" (Carrns, 2014).
While these new parity rules under the ACA are more comprehensive than their predecessors for regulating private health insurance, they do not apply directly to public health plans such as Medicaid and Medicare. Fortunately, other rules are being considered to ensure greater parity in these programs.
In July 2008, Congress passed the Medicare Improvements for Patients and Providers Act (MIPPA), aimed at ending the discriminatory mental health coverage that had previously required patients to pay for up to 50 percent of approved services, as opposed to the 20 percent copayment that applied to other types of outpatient services. This law phased out the coverage disparity over five years. As of January 2014, there is 100 percent parity in copayments for outpatient services, which means that while Medicare previously only covered 50 percent of outpatient services, they will now cover 80 percent, as they do with other kinds of outpatient services (Graham, 2013).
While MIPPA represents a step forward for mental health coverage for Medicare beneficiaries, disparity still exists. There remains a 190-day lifetime limit on inpatient stays in psychiatric units. No such cap exists for any other kind of inpatient service. This arbitrary limit has significant implications for those with chronic or serious mental health conditions that require ongoing treatment and care. It also disproportionately affects younger and poorer Medicare beneficiaries, as a majority of Medicare patients treated in psychiatric facilities qualify because of disability. In 2008, 65 percent of discharges from inpatient psychiatric facilities were for beneficiaries younger than age 65 (National Association of Psychiatric Health Systems, 2013).
More advocacy is needed to bring Medicare mental health coverage in line with that of private insurance. However, this alone will not solve the problem of inadequate access to mental health services for Medicare beneficiaries. Older adults present with unique psychosocial and biological challenges that generalists often are ill-equipped to address, and there are not enough psychologists, social workers, and psychiatrists with advanced geriatric training to meet current (and rising) demand (Jeste et al., 1999). Psychiatric specialization in geriatrics requires an additional one-year fellowship. During the 2011–2012 academic year, there were only fifty-eight geriatric psychiatry fellows in the country. Advanced geriatric training opportunities are similarly limited for psychologists and social workers (Eden et al., 2012).
Another barrier to treatment not addressed by healthcare reform is the unwillingness of certain mental health providers—namely psychiatrists—to accept Medicare payments. A recent study published in JAMA Psychiatry revealed that in 2010 only 54.8 percent of psychiatrists accepted Medicare (as opposed to 86.1 percent among other specialties). One reason is inadequate reimbursement rates by insurers. Another is that the psychiatrist supply is not increasing as quickly as demand (Bishop et al., 2014). As demand increases, psychiatrists can command more money for the same service and may not need to accept insurance (Grohol, 2014). This situation is unlikely to change unless Medicare updates the way it reimburses psychiatric services. If a majority of psychiatrists is unwilling to accept Medicare, this leaves many older adults without access to vital mental health services.
In spite of the Obama Administration's stated commitment to improve access to mental health care, advocacy groups have had to remain vigilant to see this vision realized. In January 2014, the Centers for Medicare & Medicaid Services (CMS) proposed a new rule that would have severely restricted Medicare Part D coverage of antidepressant and antipsychotic medications. This rule would have reduced available antidepressants and antipsychotics from fifty-seven to about fifteen, according to one pharmaceutical industry group (Jan, 2014). The goal of the proposed rule was to save money by eliminating coverage for more expensive drugs and pushing physicians to prescribe lower cost or generic alternatives. Opponents argued that such restrictions posed risks to vulnerable elders. While most people living with a mental illness will respond to most medications within a certain class or category, approximately 20 percent will not, and there is no good way to identify these patients (National Alliance on Mental Illness, 2014). CMS ultimately bowed to pressure from industry stakeholders, patient groups, and lawmakers by dropping the proposed rule in March 2014.
Community Health Centers
Health Resources and Services Administration (HRSA)–supported health centers have been operating for forty-five years to provide primary care services to underserved communities, regardless of patients' ability to pay. As of 2012, 7 percent of the 21 million health center patients were older than age 65. The ACA established the Community Health Center Fund, which provides $11 billion to expand services offered in Community Health Centers and construct additional sites. Behavioral health treatment was on the optional list of services that centers could expand using money from this pool (HRSA, 2013). In June 2014, an additional $300 million dollars was made available to further expand services at existing centers. Again, behavioral health services were included as optional targets for the new funds (HRSA, 2014). How many centers will direct these funds toward mental health remains to be seen. However, the money potentially could provide access to mental health treatment in areas where such services are typically scarce. Increasing capacity in these communities is especially crucial in light of the fact that many more vulnerable people will now have access to insurance.
These health centers may serve as important resources for undocumented immigrants, whose access to healthcare was not otherwise improved by the ACA. In 2007, 57 percent of undocumented immigrants were uninsured. That number is not likely to change under the ACA. Not only are undocumented immigrants locked out of public health programs such as Medicare and Medicaid, they also are unable to purchase insurance from the Health Insurance Exchanges. HRSA-supported health centers have been a vital source of medical care for all ages within this population. Going forward, hopefully they also will be an increasingly robust resource for mental health care.
Care Coordination and Mental Health Integration
Another of the ACA's central objectives is to encourage greater care coordination and integration of physical and mental health services. Service integration is particularly vital for older adults in the primary care setting, as it presents important opportunities for detecting and treating mental health disorders. Approximately one-third of older adults in primary care settings have significant mental health symptoms. Many of these symptoms go unrecognized and untreated (Bartels, 2003). This represents a missed opportunity and serious public health risk, as several research studies have shown that geriatric depression can be treated effectively in primary care settings when mental health providers are available for consultation and treatment. Further, many older adults prefer to receive mental health treatment in a primary care setting because of the perceived stigma associated with traditional psychiatric settings (Oxman, Dietrich, and Schulberg, 2005).
Another argument for integrating physical and mental health services is that physical and mental illness are not mutually exclusive. Depression is often comorbid with other chronic diseases and can negatively affect adherence to treatment (Moussavi et al., 2007). A 2001 metaanalysis found that 11 percent of those diagnosed with diabetes met criteria for Major Depressive Disorder (with another 31 percent presenting with clinically significant depressive symptoms) (Anderson et al., 2001). Non-adherence to diabetes treatment is closely associated with depression (Bell et al., 2010). While there is still a "chicken or egg" situation when it comes to determining the direction of causality between depression and diabetes, the interactive nature of these two diseases illustrates the need for integrating healthcare for mental and physical illness in order to maximize treatment outcomes.
Accountable Care Organizations
The ACA contains a variety of provisions to promote integrating mental health and primary care. One such provision is in the creation of Accountable Care Organizations (ACO), which incentivize doctors, hospitals, and other healthcare providers to establish networks that coordinate care for Medicare patients. Providers then become eligible for bonuses if they can demonstrate that care was delivered more efficiently. This model is in line with the ACA's "whole person" philosophy, in which providers take responsibility for a patient's overall well-being— both mental and physical. It also represents a move to incentivize a higher quality of care and better health outcomes over the quantity of procedures performed or interventions delivered. Put simply, providers get paid more money to keep their patients healthy. ACOs already have an enormous presence in the healthcare industry: about 4 million Medicare beneficiaries are now in an ACO (Gold, 2014).
Unfortunately, chronic care management and integrated mental health care have not been specifically addressed in the ACO model, despite the ACA's emphasis on holistic, integrated care. The only measure relating explicitly to mental health under CMS regulations for ACOs is a mandatory screening for depression, coupled with documentation of a follow-up treatment plan. This alone may lead to better outcomes of patients with mental health concerns. However, the lack of specific mental health provisions in the rules represents a serious deficiency in the true integration of comprehensive mental health care (O'Donnell et al., 2013). As of 2012, 36 percent of ACOs had no formal relationship with a mental health provider (Citters et al., 2013).
One of the barriers to full integration of mental health services within the ACO framework is financial. Although ACOs allow for shared savings when care is delivered efficiently, they still are fundamentally rooted in a fee-for-service model. This model acts as a disincentive to investment in non-billable care coordination and mental health services that are essential to the ACA's goal of treating the whole person. With no money allocated by the ACA to reimburse the services of care managers and social workers, coordinating care and integrating services will remain elusive.
Alternatively, other financial models could be considered that incorporate economic incentives for integrated care, such as bundled payments, pay-for-performance, and gain-sharing (Eldridge, 2011–2012). New organizational models for mental health integration must also be explored. Many alternative, evidence-based models already exist that are structured to support integrating mental health care into primary care, such as Ambulatory Integration of the Medical and Social (AIMS) (Agency for Healthcare Research and Quality, 2014) and Primary Care Behavioral Health (PCBH) (Robinson and Reiter, 2007).
Medicaid health homes
The ACA also includes provisions to promote care coordination and mental health integration within the Medicaid population. The most notable initiative is the Medicaid "health home," which targets individuals with multiple chronic conditions and serious mental illness. Under this model, states are authorized to reimburse a patient-designated health home provider who provides care management (Mechanic, 2012). These health homes are designed to be patient-centered systems that aid the coordination of primary and acute physical health services, behavioral healthcare, and long-term community-based services and supports. States opting to participate in the program must offer a variety of mandatory services, including comprehensive care management, care coordination and health promotion, comprehensive transitional care, and referral to community and social support services (Kaiser Family Foundation, 2011). So far, CMS has approved Health Home State Plans in fifteen states (Kaiser Family Foundation, 2014).
Dual eligible alignment initiatives
A third initiative aimed at greater coordination and integration of services targets the 9 million beneficiaries considered "dual eligible" (eligible for both Medicare and Medicaid). This group represents some of the sickest and most economically vulnerable individuals in the country. The financial and regulatory misalignment between the two major payers historically has left patients with a complicated system to navigate and providers with limited incentives to coordinate care. The ACA provides a variety of new options to improve and integrate care for patients who are dually eligible. Approved states will be experimenting with two models of payment alignment for dual eligible individuals: a capitated model and a managed fee-for-service model. To date, CMS has approved fifteen state plans to design new approaches for Medicare and Medicaid coordination. A total of thirty-seven states and the District of Columbia have submitted letters of intent to participate in alignment initiatives. These initiatives not only seek to align the programs financially, but also to promote integrating primary care, acute care, long-term services and supports, and behavioral health.
Having one healthcare entity responsible for the coordination of a patient's physical and mental health care may provide significant opportunities to promote holistic, integrated care among one of the country's most vulnerable populations (Walls et al., 2013). Only time will tell whether or not these state-based plans will improve patient outcomes.
Conclusion
The ACA and other recent changes to healthcare policy provide us with a historic opportunity to transform a fragmented and inadequate healthcare delivery system, especially when it comes to providing mental health and substance abuse services. Such changes have significant implications for older adults, whose mental health needs have long been neglected. Expansion of insurance coverage, the establishment of essential benefits, and experimental financial and organizational delivery models have the potential to dramatically improve access to vital mental health services for all Americans, and older adults in particular. However, continued advocacy is needed to ensure that the promises of greater access and more complete integration are realized. Clinicians, researchers, and policy makers will need to be vigilant in monitoring the rollout of these reforms to see that they are executed in effective, sustainable, and socially just ways. More work also must be done to secure full funding for the initiatives established by the ACA, lest they remain nothing more than good ideas. We cannot miss this important opportunity to bring "whole person" care to the center of our national healthcare system.
---
Robyn L. Golden, L.C.S.W., is director of Health and Aging at the Rush University Medical Center in Chicago, Illinois. She can be contacted at robyn_l_golden@rush.edu. Matthew R. Vail, M.A., L.S.W., is program coordinator at the Rush University Medical Center. He can be contacted at matthew_vail@rush.edu.
Editor's Note: This article is taken from the Fall 2014 issue of ASA's quarterly journal, Generations, an issue devoted to the topic "Aspects of Mental Health and Aging" ASA members receive Generations as a membership benefit; non-members may purchase subscriptions or single copies of issues at our online store. Full digital access to current and back issues of Generations is also available to ASA members and Generations subscribers at Ingenta Connect. For details, click here.
Join ASA to recieve an automatic subscription to Generations as well as many other benefits of membership!
---
References
Agency for Healthcare Research and Quality. 2014. Social Workers Support Outpatients in Dealing with Psychosocial Issues, Leading to High Patient and Practitioner Satisfaction and Better Patient Self-Management.  Retrieved June 2, 2014.
Anderson, R. J., et al. 2001. "The Prevalence of Comorbid Depression in Adults with Diabetes: A Meta-analysis." Diabetes Care 24(6): 1069–78.
ASPE Office of Health Policy. 2014. Health Insurance Marketplace: Summary Enrollment Report for the Initial Annual Open Enrollment Period. Retrieved June 2, 2014.
Bartels, S. 2003. "Improving the System of Care for Older Adults with Mental Illness in the United States: Findings and Recommendations for the President's New Freedom Commission on Mental Health." American Journal of Geriatric Psychiatry 11(5): 486–97.
Bell, R. A., et al. 2010. "Depressive Symptoms and Diabetes Self-management Among Rural Older Adults." American Journal of Health Behavior 34(1): 36–44.
Bishop, T. F., et al. 2014. "Acceptance of Insurance by Psychiatrists and the Implications for Access
to Mental Health Care." JAMA Psychiatry 71(2): 176–81.
Carrns, A. 2014. "Understanding New Rules That Widen Mental Health Coverage." The New York Times. January 9. nyti.ms/1gn7vb8. Retrieved June 1, 2014.
Centers for Disease Control and Prevention and National Association of Chronic Disease Directors. 2008. The State of Mental Health and Aging in America. Retrieved May 30, 2014.
Citters, A. V., et al. 2013. "Organizational and Financial Integration of Behavioral Health into Accountable Care Organizations." Hanover, NH: The Dartmouth Institute for Health Policy and Clinical Practice. Retrieved June 4, 2014.
Eden, J., et al. 2012. The Mental Health and Substance Use Workforce for Older Adults: In Whose Hands? Washington, DC: Institute of Medicine of the National Academies. Retrieved May 20, 2014.
Eldridge, K. H. 2011–2012. "Payment Incentives and Integrated Care Delivery: Levers for Health System Reform and Cost Containment." Inquiry 48(4): 277–87.
Graham, J. 2013. "Medicare to Cover More Mental Health Costs." The New York Times. December 27. Retrieved May 20, 2014.
Grohol, J. 2014. "What's the Point If Psychiatrists Don't Accept Insurance, Medicare?" Retrieved September 2, 2014.
Health Resources and Services Administration (HRSA). 2013. "The Affordable Care Act and Health Centers." bphc.hrsa.gov/about/ healthcenterfactsheet.pdf. Retrieved May 20, 2014.
HRSA. 2014. "Fiscal Year 2014 Affordable Care Act Health Center Expanded Services." Retrieved
June 1, 2014.
Holst, L. 2014. "President Obama: 8 Million People Have Signed Up for Private Health Coverage." Whitehouse.gov (blog). Retrieved June 4, 2014.
Hughes, C. 2011. "What You Need to Know About the Medicare Preventive Services Expansion." Family Practice Management 18(1): 22–5.
Jan, T. 2014. "Curb on Seniors' Drugs Protested: Medicare Change Would Restrict Choice; Antidepressant Makers See Threat to Profits." The Boston Globe. January 25. Retrieved June 2, 2014.
Jeste, D. V., et al. 1999. "Consensus Statement on the Upcoming Crisis in Geriatric Mental Health." Archives of General Psychiatry 56(9): 848–53.
Kaiser Family Foundation (KFF). 2011. "Medicaid's New 'Health Home' Option." Retrieved May 20, 2014.
KFF. 2014. "Health Home State Plan Option." Retrieved May 20, 2014.
Kenney, G. M., et al. 2013. "State and Local Coverage Changes Under Full Implementation of the Affordable Care Act." Washington, DC: The Urban Institute. Retrieved May 20, 2014.
Mechanic, D. 2012. "Seizing Opportunities Under the Affordable Care Act for Transforming the Mental and Behavioral Health System." Health Affairs 31(2): 376–82.
Moussavi, S., et al. 2007. "Depression, Chronic Diseases, and Decrements in Health: Results from the World Health Surveys." The Lancet 370(9590): 851–58.
National Alliance on Mental Illness. 2014. "Prevent Restrictions on Psychiatric Medications in Medicare." Arlington, VA: National Alliance on Mental Illness. Retrieved June 2, 2014.
National Association of Psychiatric Health Systems. 2013. "190-Day Lifetime Limit Background." Washington, DC: National Association of Psychiatric Health Systems. Retrieved May 22, 2014.
O'Donnell, A. N., et al. 2013. "Mental Health in ACOs: Missed Opportunities and Low-hanging Fruit." American Journal of Managed Care 19(3): 180–4.
Oxman, T. E., Dietrich, A. J., and Schulberg, H. C. 2005. "Evidence-based Models of Integrated Management of Depression in Primary Care." Psychiatric Clinics of North America 28: 1061–77.
Robinson, P., and Reiter, J. 2007. Behavioral Consultations and Primary Care: A Guide for Integrating Services. New York: Springer.
U.S. Department of Health and Human Services. 2010. "Preventive Services Covered Under the Affordable Care Act." Retrieved May 20, 2014.
U.S. Government Accountability Office. 2012. "Estimates of Individuals with Pre-existing Conditions Range from 36 Million to 122 Million." Retrieved May 24, 2014.
Walls, J., et al. 2013. "Two-thirds of States Integrating Medicare and Medicaid." Insight on the Issues. Washington, DC: AARP Public Policy Institute. Retrieved May 20, 2014.