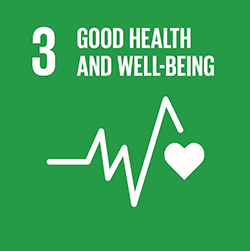 By Liana Valente and Lisa Lehmberg
The year 2020 marks the 75th anniversary of the United Nations. Since its founding in 1949 following the Second World War, the mission of the UN, as stated in its Charter, has been to maintain international peace and security, protect human rights, deliver humanitarian aid, promote sustainable development, and uphold international law.
For 75 years, member nations and concerned citizens have committed themselves to these ideals and taken action to improve the lives of people across the globe, "without distinction as to race, sex, language, or religion." There have been many initiatives over the decades created to address the dire issues faced by many throughout the world. Building on previous initiatives, the United Nations rolled out Agenda 2030, the most comprehensive and far-reaching plan to date.
What is United Nations Agenda 2030?
Transforming Our World: The 2030 Agenda for Sustainable Development was adopted in 2015 by the 193 Member States of the United Nations. This is an historic blueprint for creating a more equitable, healthier, more sustainable and safer world, leaving no one behind. It is a Plan of Action and at its core are the 17 Sustainable Development Goals and 169 associated targets. World leaders pledged to support these actions and the UN has highlighted the need for all citizens to become engaged.
As members of the American Society on Aging we are in a unique position to promote changes that will improve the quality of life for all older persons. We are the experts in the fields of elder law, healthcare, sustainability, and quality of life. By promoting our ideals and sharing our research with our leaders, we can have a profound effect on the shaping and implementation of policies across the country (and the world) that will ensure the health, safety, equality, and prosperity of older persons.
Sustainable Development Goal #3
SDG #3 is committed to ensuring healthy lives and promoting well-being for all people at all ages. Much of the focus of SDG #3 is on nutrition, healthcare, access to housing, and ensuring financial stability for older persons. However, simply surviving into older adulthood is not enough. Liana and Lisa and thousands of others are committed to improving the quality of life for older adults through music participation. Because UN Agenda 2030 does not specifically mention music as a component for improved quality of life, it is even more important for us to recognize it. With over 60 years' worth of research, the conclusions are clear that participating in music making (either as a performer or an audience member) DOES improve overall health and well-being and can make a profound difference in the quality of life of older adults. Join Us
We are excited to join the panel of outstanding speakers and present our workshop, The Jury is IN! The Latest on Music Participation and Quality of Life of Older Adults on Wednesday, March 25 as part of the LEARN day of presentations during the 2020 Aging in America Conference. As music educators, both Liana and Lisa have focused their research on studying the physical, psychological and social benefits of music participation for older adults and sharing their findings across the country and internationally through publications and conference presentations.
During Liana's and Lisa's session attendees will…
Gain in-depth knowledge of research findings in from the field of music education and other fields that focus on music participation and quality of life of older adults

Examine demographic data regarding population aging as disseminated by the United Nations, the US Census Bureau, and the World Health Organization

Explore current practices and policies that affect older adults, including those currently found in senior citizen centers as well as those advocated by the United Nations

Create a blueprint for a personal plan of action to improve their quality of life and/or the quality of life for others through music participation

The session will culminate with an invitation for all attendees to engage post-conference in the creation of a declaration containing clear objectives and actions in support of UN Agenda 2030 Goal #3. The declaration will be housed online and maintained by the presenters. Upon completion, it will be disseminated internationally through the UN Department of Global Communications.
The United Nations and You
On October 24, 2019, the UN announced their goal to host, "the biggest-ever global conversation" about the future of the planet. According to the statement published by UN Affairs, "The UN is aiming to reach the global public, via dialogues which will be held around the world, from January 2020. The objective of the dialogues is to listen to the hopes and fears of a wide range of people, to learn from their experiences, and spark discussion on ways to build a better world for all."
We are all in a position to join this global conversation, add to the body of knowledge, and ensure that older adults are not left behind. You already contribute to the field of knowledge through your association with ASA. We encourage you to share your knowledge and concerns globally by seeking out new opportunities such as the UN global conversation. We look forward to meeting you in Atlanta. For those who will not be able to travel to Georgia, please feel free to contact the presenters and join our conversation.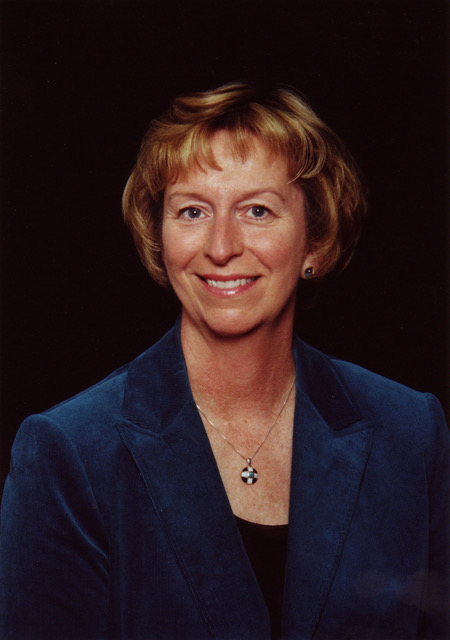 Lisa Lehmberg, Ph.D. a music education professor and researcher at the University of Massachusetts–Amherst, this focus began as a collaboration with C. Victor Fung, Professor of Music Education at the University of South Florida. With the support of a NAMM Foundation grant, Lisa and Victor researched music participation and quality of life within a large senior living community in the southeastern US. This research formed the foundation for their subsequent book Music for Life, published by Oxford University Press in 2016. Lisa can be reached at lehmberg@umass.edu.
Liana Valente, DMA  is the Classical Voice Area coordinator at Howard University in Washington, DC. Admired for her performances of both traditional and contemporary art music, she has sung on stage and in recital across the US and abroad. In 2016 Liana was appointed to serve as the National Federation of Music Club's Representative to the United Nations Department of Global Communications. It was then that she learned of UN Agenda 2030 and the Sustainable Development Goals. Liana now actively writes and lectures about the importance of music-making in all of its forms, highlighting the undeniable benefits of music participation on improving quality of life for older persons. She is committed to building stronger connections between Lifelong Learning proponents and the United Nations. Liana can be reached at  Liana@omegatower.com.
Links:
United Nations Sustainable Development Goals Knowledge Platform
Sustainable Development Goal #3 – Good Health and Well-Being
UN 75th Anniversary event: September 21, 2020 the UN General Assembly meeting, The Future We Want, the UN We Need: Reaffirming our Collective Commitment to Multilateralism.