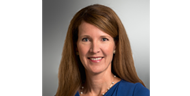 By Lisa Price, M.D.
Many adults want to live independently as they age. They enjoy the freedom and the ability to continue to pursue life on their own terms.
Even with this desire, there are two significant challenges many low-income older adults often face:
Lack of affordable housing
Easy access to health and wellness services
Affordable, safe housing—whether an apartment or a house—is difficult to find in many cities. Finding well-designed, technology-enhanced housing with wrap-around medical and psychological services is out of reach to many older adults. More than 10,000 Americans turn 65 each day. A good number of them are tech-savvy, and used to consuming and having access to a variety of health and wellness services: will the market place adjust to meet this growing demand?
To provide a positive aging-in-place experience, senior care providers must devise a way to provide affordable housing and reasonably priced healthcare services. Encouraging and supporting the aging-in-place concept should be a top priority.
Affordable senior communities are, not surprisingly, important to the 90% of older adults who wish to remain in their own homes as they age. Today, technology helps older adults remain independent. Medicaid offers technology waivers to qualifying individuals. These waivers can be used for different devices, including personal emergency response systems or technology-enabled assistive devices. In the future, providers and family may be able to remotely monitor many aspects of an older adult's health, wellness, medication adherence, allowing older adults to remain living independently in their homes.   Technology enables everything from GPS-enabled footwear to systems that monitor motion and activity to wearable technologies to monitor blood pressure and other vital signs. The key is to be helpful and support independence while not becoming overly intrusive or invading an individual's privacy.
Technology, while important, doesn't replace face-to-face interactions with healthcare providers. Wrap-around services, integrated into the community structure or, at the very least, in close proximity to older adults, is crucial. Either strategy has the opportunity to improve long-term health and wellness through preventive and acute services, including medical, dental, behavioral health and rehabilitation services. Programs like PACE (Program of All-inclusive Care for the Elderly) provide meals, socialization opportunities and activities, all of which support the ongoing physical, psycho-social and emotional needs of older adults.
There are no easy answers, but a step in the right direction may be combining affordable housing, technology and healthcare services. Organizations that effectively coordinate care and these other resources for older adults will ensure long-term health and wellness, as well as improve cognitive, social and safe housing needs.
Dr. Price presents at AiA16 on Monday, March 1, 2016 at 9-10:30 a.m. in the Truman Room at the Marriott Wardman Park Hotel.
---

Lisa Price, M.D., is Chief Medical Officer of InnovAge, the Denver-based senior care leader and the second largest provider of PACE (Program of All-inclusive Care for the Elderly) services in the country. Dr. Price has oversight of medical services at all InnovAge facilities in California, Colorado and New Mexico. She is Board Certified in Internal Medicine and Geriatrics and has expertise in managed care, electronic health records, quality improvement and geriatrics.