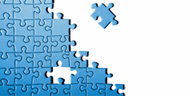 By Robert Applebaum and Cassandra Koehn
Founded in 1881, the Eastman Kodak Company was not only profitable, it was very much a part of American culture—even having its own "branded" song (the 1975 hit, "The Times of Your Life"), which was piped into countless elevators across the nation. For many of us, that little yellow box of Kodak film was a trusted companion at important and memorable life events—birthdays, graduations, vacations. 
Today, however, Kodak is in bankruptcy. Its core business of manufacturing photographic film products has practically disappeared. The Kodak Carousel slide projector, another stalwart product, is now displayed in New York's Museum of Modern Art, purchased no more. Why, despite its good products, did Kodak fail? Simply stated, the world changed, but Kodak did not.
It is important to provide a good product or service, but it is essential to continually evolve in a dynamic world. It is our contention that the aging services network's system changes of today are no less dramatic than the previous decades' shift from the heyday of photographic film to the present digital world that has so daunted Kodak.
System Changes Usher in a New Era of Care
With a half-century mission deeply rooted in the Older American's Act, the aging services network has been the major provider of information and services to older persons, with a special focus on assisting low-income elders and elders with disabilities. With limited funds available from the Older Americans Act, the aging services network and area agencies on aging initially had very little competition in their efforts to serve.
The tremendous expansion of home- and community-based services (HCBS) in the 1980s and 1990s brought a new level of attention to providing aging services. During this second phase, interest in serving older Americans remained the primary responsibility of area agencies on aging, but other elements of the public sector—typically welfare or health departments—became more heavily involved. This expansion of HCBS, along with a large infusion of new funds, also brought a new set of businesses into the aging enterprise (Estes, 1993). In this phase, service provision now included many proprietary companies, but the care management function remained in the public or private nonprofit sectors.
The emphasis on integrating long-term services with acute care represents the third major transition faced by the aging services network. A recent AARP survey found that two-thirds of the states were either integrating, or planning to integrate, Medicare and Medicaid services (Walls et al., 2013). These changes have given rise to many new organizations interested in providing publicly funded health and longterm services to older people. Not only has this development continued to alter who provides the services, but also it has resulted in an expanded set of organizations involved in the management of care for older people.
Many of these new entities are proprietary and have their roots in managed healthcare, bringing to the table extensive experience in the acute care arena but limited work in the traditional services provided by the aging services network. Proposed integrated care programs represent the first time, since the 1972 inception of the area agency network, that, on a wide-scale basis, the independent care management role for publicly funded services could be combined with service provision under the auspice of a proprietary entity.
What will this new era mean for the aging services network as it approaches its fiftieth birthday? Some have argued that these changes will more efficiently and effectively provide a new array of resources to serve older people, and that the aging services network can have a critical role in this new approach to providing care. Others, however, have argued that the proposed changes could hurt consumers and weaken the traditional aging services network, placing area agencies in a marginalized role (Summer and Alker, 2012; Polivka and Zayac, 2008).
Integrated Care: New Opportunities for the Aging Services Network?
The strong push to integrate Medicare and Medicaid services has been driven by the federal government through the Centers for Medicare & Medicaid Services (CMS) and by states, in response to two major system concerns: quality and cost.
Professionals, researchers, and consumers are well aware of the lack of coordination between hospitals, nursing homes, home health, and home- and community-based service providers—a situation that results in organizations typically being well-versed in their own part of the system, but less so for other components. Negative outcomes, such as inappropriate hospital readmissions, unnecessary nursing home placement, or overlapping in-home providers visiting the consumer's home are the results of this fragmentation. In many instances, this poor quality can translate into an inefficient, irrational, and expensive delivery system. Because the dual eligible group is such a large part of Medicaid expenditures, and Medicaid is about one-quarter of most state budgets, yearly efforts to control costs and make those costs predictable are paramount to states. A growing older population compounds these problems, for today and tomorrow.
An integrated care delivery system could have a positive impact on participants through two major mechanisms. First, the incentives to provide quality care could help to create a more rational system. Since the 1970s, critics have argued that the long-term-care system has been out of balance with Medicaid, favoring the more expensive option of institutional care over HCBS. Often, home- and community-based options have been restricted, while access to nursing homes has not. Under an integrated care delivery system, the funding stream is somewhat more integrated, which means it would be easier to achieve availability and balance in service.
The fragmentation and perverse incentives that have existed between the Medicare and Medicaid funding sources have also been identified as a major contributor to poor quality and high care costs. States have had strong incentives to shift costs to Medicare and away from Medicaid, which can result in inappropriate transfers of individuals across settings. Poor coordination between nursing home and hospital is a common example that has been heavily criticized for not being driven by consumer needs and desires. Because Medicare and Medicaid have very different funding approaches and rates, the lack of coordination has also had a big impact on provider behaviors across multiple settings. A well-implemented integrated care system could help ensure older individuals get the right care, in the right place, at the right time. 
While many of the issues highlighted here have been the object of numerous strategic initiatives, nationwide system change has been slow and inconsistent. Proponents of integrated care argue that the demographic and cost imperatives are so great that a more aggressive implementation solution is necessary. 
The aging services network and area agencies on aging in particular have been core components of the homecare system in the United States, and some suggest they are wellpositioned to play an important role in the drive toward integrated care. We have identified three critical responsibilities of the aging services network that are essential to the success of an integrated care delivery system: outreach, information and referral, and eligibility determination; care management of long-term services; and, support for individuals with moderate levels of disability.
"Front door" activities
Outreach, information and referral, plus eligibility (also known as "front door" activities) have long been a major responsibility of area agencies in many communities. Providing basic information on available services amid a confusing array of options, and identifying which programs a person can afford, or may be eligible for, have become essential components of the aging services network.
In most states, health plans working in the integrated care delivery system will market their specific programs to consumers on a competitive basis. It will be essential to have a respected entity that can independently assist older people and provide consumers with objective information about integrated health plan choices and other community resources. Area agencies are also well-positioned to determine appropriate levels of care and functional eligibility. A large number of older people become eligible for Medicaid when living in the community only because of severe disability; these individuals will ultimately join integrated care programs. Many experts argue that assessing functionality and decision making must be independent of enrollment into an integrated health plan, because the financial success of the health plans is dependent upon adequate enrollment. 
Care management
A second role for the aging services network in an integrated care delivery system involves care management for individuals with severe disability. Some say the ongoing support required by individuals with severe chronic disability is considerably different than the services provided in the acute healthcare system. From understanding how to assist the consumer in maintaining maximum independence, to supporting the family, to monitoring the quality of an array of in-home services, care management is a different function than the work typically provided in the acute care system. Some states have mandated a partnership with the aging services network surrounding this function, but the nature of this relationship across integrated plans remains unclear.
Support for people with moderate levels of disability
A third area of involvement for area agencies in the integrated care environment is working with individuals who have moderate disability, who do not meet nursing home level of care, but require long-term services. From home-delivered meals to health and wellness programs (such as Stanford University's Chronic Disease Self-Management Program), the aging services network provides preventive supports. With an array of service providers and considerable experience working with low-income elders, partnerships in this arena could be an important long-term investment for the integrated plans and overall state expenditures.
Aging Services Network Faces Challenges with Integrated Care
Perhaps the biggest challenge that the aging services network will face during this time of transition to integrated care is in establishing a role for itself. Most states that are exploring strategies to integrate care for dual eligible individuals are choosing risk-based managed care models to deliver services.
Role loss for area agencies
For decades, the aging services network, through area agencies on aging, has been the leader in developing and managing HCBS. Today, in almost two-thirds of the states, area agencies are involved in the Medicaid HCBS program. The aging services network has spent the past thirty years advocating for in-home services and developing an infrastructure to deliver those services. However, in an integrated care delivery system administered by managed care organizations, the role of area agencies on aging could be eliminated or at least dramatically reduced. Because managed care organizations will need some form of care management for all enrollees—persons with and without disability—one possible approach could be developed combining all participants into one management model, thus eliminating the administrative function and cost of the traditional care management role.
Depending upon the strength of the aging services network and the state political climate, it is possible to preserve and maintain the aging services network's leadership role in the newly emerging system. Some states' area agencies have already negotiated a role for themselves within the new system. The state of Massachusetts has negotiated a role for the aging services network (Polivka and Zayac, 2008); in other states, such as Washington and Oregon, area agencies have a prominent role in managed Medicaid programs. Some states planning for integrated care, such as Ohio, have mandated the contracted health plans be required to subcontract with area agencies on aging to provide care management for HCBS participants. 
The Aging and Disabilities Resource Center (ADRC) is funding planning grants to nineteen states under the "Enhanced ADRC Options Counseling Program" to help states transform existing systems into a more integrated model of care. The role of the aging services network in the development of integrated care delivery systems is uncharted territory, with little direction on future roles and responsibilities.
Role conflict for the aging services network
Since their inception, the role of area agencies on aging has been as a source of unbiased information for consumers needing assistance. Can a sub-contractual role with a managed care entity threaten the neutrality of area agencies? Will the existence of a contractual relationship with the managed care organization compromise the independence of care managers as they provide information to consumers about their integrated care program options? And, will the care manager's role in developing a plan of care for long-term services be affected by their role within the managed care entity? Care managers have always had dual roles as gatekeeper and advocate in the long-term services system, but how will structural changes of integrated care affect these roles?
Resources for supportive services must be maintained or Medicaid use may increase
One of the important responsibilities of the aging services network has been to provide assistance to a range of older people through an array of local, state, and federal programs offering supportive and preventive services to elders in the community. Less than 10 percent of these individuals are eligible for the Medicaid program, but Medicaid supports two-thirds of nursing home residents across the nation (Houser, Fox-Grage, and Ujvari, 2012).
Through their involvement with HCBS, area agencies are able to leverage Medicaid funds to support outreach and information and referral services. Reducing or removing HCBS infrastructure support could have a wide-scale negative impact on the large number of older persons served in today's aging services network. Recent evidence has shown, for example, that support services can have an impact on longterm service use, with those states providing more home-delivered meals reporting a smaller proportion of low-care nursing home residents (Thomas and Mor, 2013).
In many communities, the majority of older people served by the aging services network are not eligible for Medicaid. While the older individuals on Medicaid use the bulk of monetary resources, the system of the future needs to support individuals to prevent or forestall Medicaid use. If the aging services network's connective function is compromised, an increase in Medicaid use could be the unintended side effect.
How Will Integrated Care Impact Older People? 
Despite the current enthusiasm for integrating care, we must ask the $64,000 question: What impact will this new approach have on older people, particularly those with severe disability? Evaluations of this generation of integrative care programs and demonstrations are not yet complete, but previous experiences may be instructive. While the acute and long-term-care systems have evolved significantly over the past fifteen years, lessons from this earlier work can provide a basis for understanding and analyzing current care-integration initiatives (Leutz, 1999).
The first generation of integrated care efforts yielded three lessons: integration costs before it pays; you can't integrate a square peg and a round hole; and, the one who integrates calls the tune (Leutz, 1999).
Issues of cost
As mentioned earlier, there are two reasons that both the federal government and states have embraced integrated care: costs and quality. The first lesson argues that the move to care integration initially will increase administrative costs as a result of more administrative staff and the need to invest in technical support. Care integration could possibly achieve cost-savings down the road through more efficient resource allocation, through more effective hospital use, through improved primary care coordination (as a result of better transitions across settings), and through appropriate use of home- and community-based alternatives. However, the evidence for such cost-savings is limited and while economies could happen, it could take time. Additional administrative costs, however, are definite. So an important evaluative question will be, what is the impact of integrated care efforts on overall system costs?
Real integration success
The issue identified in the second lesson focuses on the very different experiences and cultures faced by those working in the acute care setting and those involved in long-term services. Research studies of the early integration demonstration programs consistently identified the "men are from Mars, women are from Venus" phenomenon when examining these two systems of care. Many practice issues, from assessment and the involvement of the informal support system, to the outcome measures used, differ between the two systems. This clash of cultures has been a major challenge and regardless of the final integrated care system structure, it could have a big impact on the experiences of older consumers. Simply stated, will the importance of long-term services be lost in a system dominated by an acute care perspective?
Who is in charge?
The principle of the third lesson is that an organization with authority over a large pool of funds has considerable power. Consumers, family members, and even care managers could become less empowered in developing and implementing the service plan. In recent years, there has been a strong push to make the system of long-term services more consumer-directed. Earlier program experiences suggest that an ever bigger and more complex organization that is required to implement the integrated care design might move the system away from consumer direction rather than toward it.
The Aging Services Network Must Evolve
This article has identified only some of the many issues that have come forward, and will continue to do so, as the aging services system experiences change. Much about how healthcare is delivered in our nation is yet to be determined: the impacts that integrated care will have on the aging services network and older consumers and their families are uncertain. What is clear, however, is that the aging services network cannot use Eastman Kodak's strategy to chart a new and future course. After all, Kodak at least has a song to continue its legacy.
---
Robert Applebaum is a professor of gerontology and director of the Ohio Long-Term Care Research Project, Scripps Gerontology Center, Miami University, in Oxford, Ohio. Cassandra Koehn is a Master's student in gerontological studies, Scripps Gerontology Center, Miami University.
Editor's Note: This article is taken from the Summer 2013 issue of ASA's quarterly journal, Generations, an issue devoted to the topic "Integrating Services for Dual Eligibles." ASA members receive Generations as a membership benefit; non-members may purchase subscriptions or single copies of issues at our online store. Full digital access to current and back issues of Generations is also available to ASA members and Generations subscribers at Ingenta Connect. For details, click here.
---
References
Estes, C. 1993. "The Aging Enterprise Revisited." The Gerontologist 33(3): 292−8.
Houser, A., Fox-Grage, W., and Ujvari, K. 2012. Across the States: Profiles of Long-Term Services and Supports. Washington, DC: AARP Public Policy Institute.
Leutz, W. 1999. "Five Laws for Integrating Medical and Social Services: Lessons from the United States and the United Kingdom." The Milbank Quarterly 77(1): 77−110.
Polivka, L., and Zayac, H. 2008. "The Aging Network and Managed Care." The Gerontologist 48(5): 564−72.
Summer, L., and Alker, J. 2012. Proposed Medicaid Long-Term Care Changes Raise a Host of Questions About Impact. Washington, DC: Georgetown University, Health Policy Institute.
Thomas, K., and Mor, V. 2013. "The Relationship between Older Americans Act Title III State Expenditures and Prevalence of Low-Care Nursing Home Residents." Health Services Research Journal (48)3: 1215−26.
Walls, J., et al. 2013. "Two-Thirds of States Integrating Medicare and Medicaid for Dual Eligibles." Washington, DC: AARP Public Policy Institute.