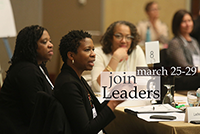 ASA's commitment to culturally aware, diverse leadership programming has spanned decades. In 2014, ASA launched the Leadership Institute and more than 200 bold new leaders have graduated from the program.

The 2018 Leadership Institute will take place March 25-29 during the Aging in America Conference at Hilton San Francisco Union Square.
The ASA Leadership Institute is a five-day leadership development intensive that offers self-assessments of communication and leadership styles, presentations by recognized leaders in the field of aging, facilitated dialogue, networking opportunities, leadership literature and online learning. Program components are carefully designed to prepare the next generation of leaders in the field of aging.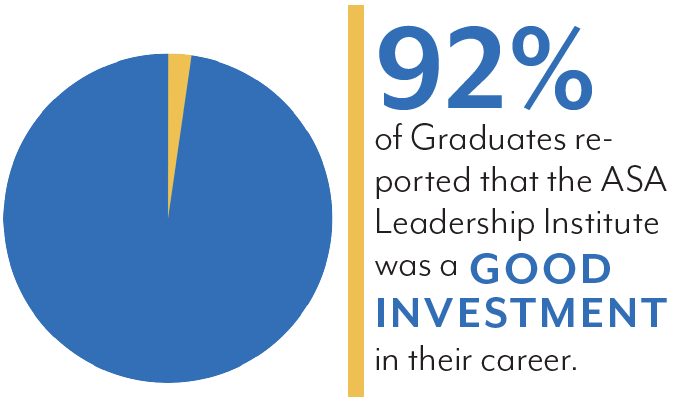 Understanding the context of a leaders' work is vital. This program focuses on understanding and embracing cultural differences in a way that respects aging adults. Graduates will leave the Leadership Institute with a broad exposure to key influencers and with multiple opportunities to stay connected with other bright professionals who aspire to be their best. 
Leadership Institute participants are taught how to lead multicultural, inclusive teams of professionals, work across silos and around barriers, and give their careers a boost by acquiring mentors, coordinating projects and expanding their professional networks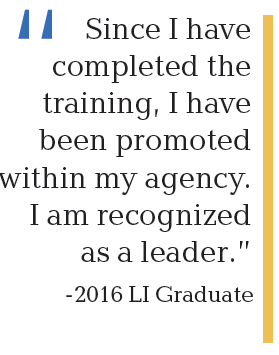 This unique leadership development opportunity is open to all professionals in the field of aging who have at least three to five years' experience and a strong interest in building personal leadership skills and capabilities, including effectiveness in current or future professional positions. Once successfully enrolled, participants will complete two online individualized assessment tools based on the Everything DiSC Management®, pre-reading assignments and participate in an online web seminar.
Participants also learn about ASA member educational and networking opportunities across various platforms (website, web seminar, podcast, online courses, and social media). Orientation and all other activities will be conducted onsite at the 2018 Aging in America Conference.
Full participation is required to successfully complete the program and earn the Leadership Institute Certificate of Completion and available CEUs.