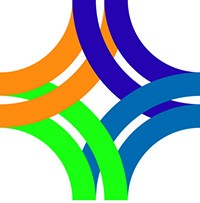 Editor's note: The John A. Hartford Foundation, the Administration for Community Living, and The SCAN Foundation fund the Aging and Disability Business Institute (www.aginganddisabili­tybusinessinstitute.org), led by the National Association of Area Agencies on Aging (n4a). The mission of the Aging and Disability Business Institute is to build and strengthen partnerships between aging and disability community-based organizations (CBO) and the healthcare system. As a partner of the Aging and Disability Business Institute, ASA is collaborating with n4a on a series of articles and case stud­ies in Aging Today that prepare, educate and support community-based organizations and healthcare payers to provide quality care and services.
Medicare Advantage (MA) has been in existence since 1997 in various iterations, but passage of the February 2018 CHRONIC Care Act affected several key aspects of MA programming. In the April 2018 MA Call Letter guidance, the Centers for Medicare & Medicaid Services (CMS) introduced the concept of expanding the definition of MA supplemental benefits to consider supplemental benefits that are not necessarily medically oriented. In 2020, MA plans would be allowed to offer a broader scope of supple­mental benefits to address social determinants of health, under specific guidance from CMS. The 2019 Call Letters and other related CMS rule-making notices provided more definitive explanations of the scope and options available for chronically ill MA beneficiaries. This new guidance could foster more opportunities for CBOs to partner with MA plans to deliver a broader array of supplemental benefits.
In response, the Aging and Disability Business Institute (the Business Institute) of the National As­sociation of Area Agencies on Aging (n4a) and the National Council on Aging (NCOA) are working together to convene the MA Learning Collaborative (MALC). Like similar Collaboratives they have hosted in the past, the MALC was created to address CBOs' need for the knowledge necessary to lever­age these new opportunities. Sharon Williams, CEO of Williams Jaxon Consulting, LLC, will be the Collaborative's lead faculty.
"The CHRONIC Care Act expanded the understanding of how we deliver healthcare for Amer­icans eligible for Medicare Advantage, particularly the chronically ill," said Williams. The 2019 Call Letter provisions regarding supplemental benefits opened doors to examine a more integrated approach to healthcare delivery, and "both sides (healthcare and CBOs) are all aflutter, as [this] opens more opportunities for MA plans to address their enrollees' social determinants of health needs, consistent with legislation already in place on the hos­pital side."
Traditionally, MA plans were required to provide uniform benefits to all plan members. The new CMS guidance "provides plans with the flexibility to design more person-centered care-planning ap­proaches and target supplemental benefits to people with chronic illnesses who need functional sup­ports—those who need benefits the most," said Marisa Scala-Foley, director of the Business Institute.
For now, approximately 37 percent of Medicare beneficiaries are enrolled in MA plans, but as the Medicare population ages, that percentage will increase. "We hope this provides an opportunity for the aging network to partner with MA plans and offer an array of services to help … address social de­terminants … especially for high-need individuals with chronic conditions," said Kathleen Cameron, senior director of the NCOA Center for Healthy Aging.
Why a Learning Collaborative?
The MALC was launched because the Business Institute and NCOA saw a dearth of information on how CBOs might partner with MA plans, and how they might develop a value proposition for forming such partnerships.
"We hear it all the time, 'How do we even start a conversation? Whom do I contact?'" said Cameron, who expects MA Learning Collaborative participants to gain a comfort level in their knowledge and understanding of MA plans, so that when they contact these plans they have the confidence to present themselves successfully.
"Almost 42 percent of Medicare beneficiaries will be enrolled [in MA] by 2030, so it's one of the biggest growth areas in healthcare, and CBOs need to learn how to capitalize on that growth," said Williams.
The Collaborative's Structure
Eleven CBOs or CBO networks were chosen to participate in the Collaborative, winnowed from an eager group of more than 100 applicants. The Collaborative, which commenced in April, runs through Sep­tember and, by its end, CBO participants will have developed a customizable value proposition to use in marketing and selling their organizations' services to an MA plan.
Learning activities include monthly web seminars (with homework assignments) and attendance at an n4a pre-conference intensive at n4a's 2019 annual conference in July, in New Orleans. Other program features include targeted technical assistance and peer-to-peer support and engagement.
N4a and NCOA have found in past Collaboratives that participants form relationships and working groups offline and remain in contact long past the Collaborative's end. "A combination of targeted training and technical assistance, plus peer-to-peer learning are the hallmarks of the Learning Collaborative model.
"We recognize that the experts are in the room—these CBOs—and are on the front lines, actu­ally doing the work, building value propositions, trying to contract with MA plans, so we draw upon their experiences as part of the Learning Collaborative," said Scala-Foley.
"The importance of peer learning cannot be overstated among the cohort that goes through the Collaborative together; there's lots of sharing [of] best practices, ideas, challenges and possible solutions to challenges," said Cameron.
Learning Outcomes Can Pave a Path to Partnership
Collaborative participants will gain insight into MA plans' current and specific needs and be able to align these with what CBOs can offer to match these key needs, according to Williams. Plus, CBOs will learn the ins and outs of the MA plan structure, including Special Needs Plans (SNP), which are already engineered to support people hav­ing chronic conditions or high needs for social deter­minants supports.
CBOs will finish the Collaborative curricula hav­ing performed MA program research and identified the needs of MA plans. They will be able to explain how their CBO can coordinate services with an MA population to support a particular MA plan's quality and performance standards.
As lead faculty, Williams says that in addition to lectures, the program concentrates on practical appli­cation of the coursework, which is why she included in the faculty experts from MA plans, MA industry groups such as the Better Medicare Alliance and from successful CBOs; these experts can speak practically about barriers and how to circumvent them.
"We hope the Collaborative will lead to contracts between MA plans and CBOs, and that CBOs will de­velop ties with peers, so there are other organizations they can turn to with questions," said Scala-Foley.
"This Learning Collaborative should get CBOs started on the path of enhancing their business strat­egy and organizational infrastructure to continue their readiness for participation with MA plans," said Williams.
Organizations Selected for the First Medicare Advantage Learning Collaborative
Eleven community-based organiza­tions were selected to participate in the MALC. The organizations selected are:
•  Aptiv, Inc., Wisconsin
•  Benjamin Rose Institute on 
Aging, Ohio
•  Coordinated Care Alliance, Illinois
•  Healthy Living for ME, Maine
•  Innovations for Aging (Juniper 
Network), Minnesota
•  Kentucky Council of Area Develop­ment Districts, Kentucky
•  Mass Home Care, Massachusetts
•  North Central Area Agency on 
Aging, Connecticut
•  Open Hand Atlanta, Georgia
•  South Carolina Association of Council on Aging Directors, South Carolina
•  Selfhelp Community Services, Inc., New York