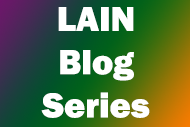 By Lois Moorman
Abuse against older adults remains an underreported and growing problem. People of all genders, ages, races, and income levels may become victims of abuse. Those who are abused may live at home or not, in a city, suburb or rural area. They may be abused by a relative or a stranger.
For lesbian, gay, bisexual or transgendered older adults (LGBT), who are more likely than the general population to live alone and without family support, there are compounded layers of vulnerability to abuse to consider.
According to the National Center on Elder Abuse (NCEA), up to two million Americans ages 65 and older have been injured, exploited or otherwise mistreated by someone on whom they depended for care or protection. Further, NCEA reports that only one in 14 incidents are reported.
NCEA states that 1.5 million adults ages 65 and older identify as being lesbian, gay or bisexual. This number may be underreported by as much as 50 percent, because there are still many elders who do not openly identify as LGBT due to societal stigma and fear of discrimination.
For any older adult in an abusive situation, reporting abuse and accepting assistance can be a frightening process. For LGBT individuals, the problem may be exacerbated because the person may be terrified of revealing his or her sexual orientation to officials. Abusers could threaten to "out" the person seeking help.
Many older LGBT adults who came of age in more socially prohibitive eras felt they had no choice but to keep their sexual identities hidden from their family, church, employers and neighbors. They might have been labeled mentally ill, criminal or sick. They could have been fired, evicted, kicked out of the military, disowned by family members, harassed or discriminated against by medical practitioners or the community at large.
After living most of their lives within these societal constraints, many LGBT elders still may not feel comfortable being forthcoming with any component of their sexuality, even if the goal of intervention has nothing to do with sex. The person may fear hostility from the very people who are supposed to help.
According to Services and Advocacy for Gay, Lesbian, Bisexual and Transgender Elders (SAGE), 65 percent of older adults who identify as LGBT reported that they have been victimized due to their sexual orientation, and 29 percent have been physically attacked.
Of 3,500 LGBT older adults ages 55 and older, 8.3 percent reported being abused and neglected by a caretaker due to homophobia, and 8.9 percent reported they experienced blackmail or financial exploitation.
Besides fear of being "outed" or treated in a hostile manner, LGBT older adults may also be hindered from seeking help and support because they lack a traditional support network. Isolation is widely viewed as a primary risk factor for abuse and neglect. Limited support networks result in fewer resources for potential financial and emotional assistance. Most non-LGBT older adults rely on spouses and adult children to provide the care and support needed to age in their homes and communities.
LGBT older adults are less likely than heterosexuals to be parents and twice as likely to be single and living alone. If they have children from a heterosexual marriage, these children could be estranged. Their family of choice may be age contemporaries, and while that support can fill a great need, it can also dwindle as these individuals age at the same time.
Without children, grandchildren or other extended family looking out for them, there is a danger LGBT elders become "invisible," socially isolated and prone to self-neglect. Lacking active support systems, they can also be more vulnerable to neglect and mistreatment in long-term care facilities.
According to the American Psychological Association, LGBT older adults may also be disproportionately affected by poverty and physical and mental health conditions due to a lifetime of stressors associated with being a minority.
Research cited by NCEA when looking at mistreatment of LGBT elders indicates:
Many LGBT older adults are at high risk for elder abuse, neglect and exploitation;
A pressing need for LGBT elders is dealing with social isolation as isolation is a risk factor for elder abuse;
Fear of homophobia may keep LGBT elders from seeking help;
Internalized homophobia may affect an LGBT elder's willingness to seek help, and put them at risk of self-neglect;
Some LGBT elders choose to hide their LGBT identity and fear of disclosure of that identity against their wishes can cause problems;
Elder gay men and lesbians place high value on self-sufficiency and may be reluctant to accept help;
LGBT elders may lack legal protections (i.e. legal rights vary widely from state to state).
Professionals engaged with older people should work to promote awareness of the unique needs of older LGBT individuals and respond with a person-centered approach. There is an ever-expanding need for older adult service providers to become more welcoming to LGBT clients. Innovative organizations and entities are tailoring health, wellness and social programs to this segment of the community. The development of LGBT-friendly affordable housing is occurring in major cities across the country. The need for these programs will grow as the population continues to age.
Cultural competency training around LGBT aging issues should be provided for anyone working in the social service arena, along with information about available resources and supports. SAGE and other LGBT-focused organizations are engaged in training efforts throughout the country. The Administration on Aging has provided funding to create toolkits and other resources such as the National Resource Center on LGBT Aging to educate mainstream aging services organizations about the special needs of LGBT elders.
Recognizing the diversity of the communities we work in will go a long way toward creating respectful, inclusive and need-sensitive services for all those we are privileged and challenged to protect and assist.
Lois Moorman is the program administrator for the Adult Protective Services Program, formerly (Office of Elder Rights) at the Illinois Department on Aging.
This article is brought to you by the Editorial Committee of ASA's LGBT Aging Issues Network (LAIN).