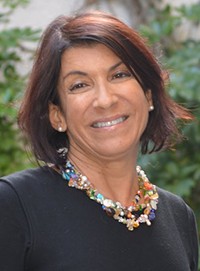 By Hope Levy
To stay relevant, organizations need to enhance their level of service to the fast-growing, older demographic.
Lifelong learning isn't just for older people. It's for anyone who lives, works or studies with, or serves older people. In fact there is a fairly recent scientific field of study known as "geragogy" which is the study of teaching in, and about old age. Based on demographic trends lifelong learning has played, and will continue to play, an increasingly significant role in preparing society to create and embrace age-friendly business environments. This effort will complement the age-friendly communities movement (local governments fostering well-designed, livable communities that promote health and sustain economic growth, and making for happier, healthier residents — of all ages).
2019 is the first year in which the number of people over 65 will exceed the number under age 5, according to the US Census Bureau. And by 2030, 25% of the US population will be 65 or older. Are public and private organizations ready? These demographics present an interesting learning challenge, as well as a learning opportunity for our workforce, which is largely made up of a well-meaning younger cohort that may not have the special skills or experience needed to recognize and meet the age-related needs of the older consumer.
Of course, it is expected that professionals who serve older people exclusively in places such as assisted living communities, senior centers, etc., are trained to work with elders.  But what about businesses whose employees interface with older people in the course of their workday? Some examples include public libraries, utility companies and other government services, real estate management companies, restaurants, hospitality, retail and other private businesses where older people are part of (but not exclusively) the target audience. Are staff expected to come to the job already possessing the skills needed to provide an age-friendly environment and excellent service in addition to the skillset required for the job? Not necessarily.
Here is an example of a description for a successful 2-part program that I customized for the San Francisco Public Library staff:
How to Better Serve Older Adults and Their Care Partners

Do you work with older adults or serve them?

By 2030, 25% population will be 65 and older

Join us for a fun and engaging two-part professional development workshop. This training will help you enhance services to the older adult community, while improving your job satisfaction.

Part 1. Introduction (3 hours)
This hands-on workshop consists of an empathy-building, aging simulation activity. You will learn about the changing needs of older adult patrons, recognize what you are already doing well, and how to hone your skills in meeting specific needs of older-adult patrons. You will also hear from a panel of patrons who will share their input about what they appreciate, as well as ideas for enhancing service to old adults.

Part 2. Next Step  (2 hours)
Share ways in which you have applied learnings from the introductory workshop. And dive more deeply into new/creative ways to attract and serve older adults and develop partnerships within the SFPL and out in the community to bring age-friendly programs to your branch.
Providing professional development opportunities that empower staff to go the extra mile to create a comfortable, age-friendly environment for consumers makes common business sense in terms of maintaining and enhancing relevance, reputation and revenue. Having the skillset to recognize and cater to older people's needs as they arise, can give a savvy business a strategic edge over its competitors in the following ways:
Better customer service for a significant demographic

More business and an improved bottom line

Improved safety records

Improved job satisfaction
Returning to my premise that lifelong learning includes learning in, about and/or for old age, it's worth noting that learning to better serve older adult consumers meets all three categories. In my experience as a gerontologist and educator, learners come away with a keener, more tangible sense of what old age is like; they discover how they will better recognize when older people need assistance, and they have tools to consider how to best serve their older customers. And last, but not least, this type of learning experience can be a meaningful part of an employee's own lifelong learning journey.
Hope Levy is an experienced lifelong learning specialist. Her company There's Always Hope provides personal enrichment and professional development services. She has been a member of ASA since 2001, and is currently serving on the LEARN Council.
A couple sample programs
Resources
AARP Network of Age-Friendly Communities
Coughlin, Joseph F. Longevity Economy: Unlocking the World's Fastest-Growing, Most Misunderstood Market. Public Affairs (2017)