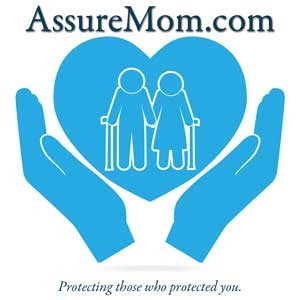 By Jeffrey Scribner
Elder financial abuse and fraud cost older Americans $36.5 billion per year (National Center on Elder Abuse).  A study conducted by Investor Protection Trust found that nearly one in five Americans over the age of 65 has been a victim of financial fraud. These victims on average experienced a $30,000 loss.
The National Center on Elder Abuse (NCEA) reported an estimated 21,427 substantiated cases of financial or material exploitation of an elder, accounting for approximately one-third of all substantiated elder abuse cases, including physical and sexual abuse and neglect. In addition, the NCEA estimated that 20 percent of elder abuse victims were victims of financial exploitation.
The Financial Industry Regulatory Authority (FINRA)  has made protecting elder Americans investments  a primary focus. "With the aging of the U.S. population, financial exploration is a serious problem, and protecting senior investors remains a top priority for FINRA" said Robert L.D. Colby, FINRA's Chief Legal Officer.
FINRA has taken steps to ensure the financial safety of seniors and other specific adults by enacting the first national standards to protect senior investors.   Many brokers are not really sure how the new standards may impact them. Here is how the new regulations work.
Adding a trusted person to the account

– the new rule requires brokers to make a reasonable effort to add a trusted person to a senior investor's account.

Fund disbursement holds when exploration is suspected

– the rule applies to investors 65 and older or those with mental or physical impairments that would lead the firm to believe that the investor may be at risk.

Investigation

– if a firm believes an investor is at risk they can place a 15-day (business days) fund disbursement hold and must complete an investigation. Depending on  the results of the investigation they can place an additional 10-day hold on disbursements.
"Before this new rule, firms were really struggling with this day to day," said Jeanette Wingler, an attorney in FINRA's Office of General counsel. The new rule gives "the firms time to investigate when a  request for disbursement raises red flags." 
The North American Securities Administrators Association (NASAA) has also taken steps to ensure the protection of senior investors with the development of the Model Act to Protect Vulnerable Adults. Key provisions of the Act are as follows:
Application

-

Under the act, "eligible adults" include those age 65 or older and those adults who would be subject to the provisions of a state's adult protective services statute. "Qualified individuals" include broker-dealer agents; investment adviser representatives; those who serve in a supervisory, compliance, or legal capacity for broker-dealers and investment advisers; and any independent contractors that may be fulfilling any of those roles.

Mandatory Reporting

-

Qualified individuals who reasonably believe that financial exploitation of an eligible adult  may have occurred, been attempted, or is being attempted, must promptly notify Adult Protective Services and their state securities regulator

.

Notification

-

The act authorizes disclosure to third parties only in instances where an eligible adult has previously designated the third party to whom the disclosure may be made. Importantly, the model act directs that disclosure may not be made to the third party if the qualified individual suspects the third party of the financial exploitation.

Immunity

-

The act's immunity provisions are applicable to the reporting of suspected financial abuse to governmental agencies, the disclosure of information to designated third parties, and the decision to delay disbursements. The immunity provisions provide immunity from administrative and civil liability for qualified individuals, broker-dealers, or investment advisers who, in good faith and exercising reasonable care, comply with the provisions of the act.

Records

-

The act requires that broker-dealers and investment advisers comply with requests for information from APS agencies or law enforcement in cases of suspected or attempted financial exploitation. The act further clarifies that the granting of such access shall not be construed to subject the records of the broker-dealer or investment adviser to a state's public records laws.
The increased focus on the prevention of financial exploitation of elder investors has resulted in broker-dealers, investment agents, etc., not only having the role of a trusted finical adviser, they now must be a detective in order to investigative any potential financial exploitation of their respective senior clients.
Many in the financial community are at a loss when it comes to having to investigate potential financial exploitation of their clients and have no idea how to proceed. Rest assured that there is a solution that not only identifies potential exploitation, it also prevents it from happening and/or reoccurring.
Jeffrey Scribner is founder of AssureMom.com and can be reached at jcribner@assuremom.com or 561-614-6512.