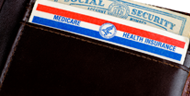 By Christine Cassel
American medicine is marked by continuous evolution and multiple initiatives seeking to improve care. At many points in this evolution, we often have been unaware of the extent of the gaps in care that exist until long afterward. The creation of Medicare is one such example. At its beginning (now fifty years ago), we knew that many older Americans lacked health insurance—almost half were uninsured—and many more had limited coverage. Only after coverage was widespread did we realize the extent of older Americans' health needs, and the importance of comprehensive services to care for the whole person.
Healthcare's Evolution to Provide Better Care to Older Adults
While Medicare immediately improved access to healthcare, much was unknown about how to provide the best care for older adults. In the late seventies, when I began my internal medicine training, all clinical specialties were centered on diagnosing and treating diseases for specific organ systems. When I left my traditional medical subspecialty training to enter one of the first geriatric fellowship programs at the Portland, Oregon, Veterans Hospital in 1980, geriatric medicine was a very new specialty in the United States.
My mentors advised against it. There is no future, they said, for a specialty that is so broad and not founded on an organ system research base. Academic educators often said: "Why do we need a new specialty? I take care of lots of old people. Are you implying that I'm doing it wrong?" They assumed there was nothing additional to learn or to teach—practicing surgery, cardiology, orthopedics, neurology, or one of the other traditional specialties was the core. To care for a patient, all you needed to know was how to diagnose and treat each of their conditions or diseases, irrespective of the age or stage in life.
Yet, there were good reasons for establishing this new discipline. In my otherwise excellent training in internal medicine, we would work with an elderly hospitalized person in the same way we would a younger person. Listen to the heart and lungs, maybe feel the abdomen. We never inquired about cognitive function, urinary incontinence, or gait stability. Bedsores and delirium ("sundowning") were viewed as unfortunate but inevitable complications of illness in older patients. We never interacted with long-term-care facilities, even when the patient came from one or was returning to one. We would spend the day managing common conditions of older people as if each organ system demanded its own regimen, and the person inhabiting the body just had the misfortune of hosting all those malfunctioning organs.
Health services research now has shown that older patients face the greater risks, present disease differently, and have increased risk for complications. Geriatricians saw the serious risks hospitalization posed to elderly people, and created special inpatient units (often called ACE, or Acute Care for the Elderly). These units have several important characteristics—intense care-coordination efforts, personal interactions with patients and families to discuss care goals and discharge plans, scrupulous attention to careful medication use (specifically looking for any potential interactions or adverse side effects), and intense and frequent physical activity to avoid deconditioning and falls—all of which led to better functional outcomes for patients.
Geriatric medicine was a departure from usual medical practice in a number of ways. It taught me to think of the patient as a person—I learned to ask about "function," how a person was managing, and whether they could care for themselves. The patients were delighted to come to a clinic where they could talk about the range of health conditions they faced, rather than having to decide which specialist to see for which "chief complaint." I also saw that every intervention offered risks and side effects, and that improvements in cognitive function, mood, appetite, postural stability, and overall well-being could occur by reducing the number of drugs or treatments being prescribed. I learned to ask about the values of the patient and family, and their wishes in the event of serious untreatable medical decline (such as through advance directives). This shared decision-making and patient engagement approach, so foundational to the launch of geriatric medicine, was much more slowly (and only relatively recently) incorporated into the more traditional medical specialities, by comparison.
How Medicare Evolved to Support Quality Geriatric Care
While these changes were taking place on the front lines, Medicare in the 1980s was not focused on geriatric medicine. Not at all. Medicare was built on the chassis of American medicine—dominated by medical specialization, a focus on acute care, and rewarding technology-based interventions rather than prevention or functional improvement.
While Medicare paid for a substantial amount of care at that time, we didn't see Medicare as a force for evaluating and improving quality of care. We saw our efforts as coincidental to the many changes in Medicare payment policy, not as directly related to them. When we thought about payment policy, it was because—much too often—Medicare was a barrier, not a support to getting what the patient needed.
The Medicare payment policy at the time presented a number of obstacles to high-quality geriatric care, and improvements that would have advanced better standards of care. The following are a few examples:
At the time, Medicare would not pay for help in the home that could prevent hospitalization. For an elderly person with an equally elderly spouse, the tipping point of decline often led to an emergency room visit because the spouse could no longer cope with the patient's needs. Once in the emergency room, the patient often was hospitalized for some medical condition—such as infection, dehydration, or medication toxicity—even though the real problem was lack of coordination of care and home supports.
Medicare and Medicaid didn't talk to each other, so patients in long-term-care facilities, usually reimbursed by Medicaid, bounced back and forth from the hospital with little or no coordination. There was no incentive or reliable mechanism to share information between the care professionals in these different settings, which led to complications, neglect, and mismanagement.
While Medicare began to pay for physical therapy and other rehabilitative treatments in 1972, these treatments were allowed only if the patient demonstrated measurable improvement. This well-meaning policy was based on sports medicine injuries, where therapy is indicated until the person is back to full functioning and then it can be discontinued. However, for many elderly patients, especially those with disabilities related to stroke or other neurological problems, regular physical therapy can maintain function and prevent decline, but not produce improvement. In short, an 85-year-old Parkinson's patient presents a very different clinical reality than an injured athlete.
I recognized the value that a different approach to paying for care could have when spending a few months in London with a famous geriatric medicine professor, Norman Exton-Smith. Support for geriatrics existed in the early days of the National Health Service, which recognized that an aging population would need a different approach to care, and U.S. programs were based on their initial work. At one of the day hospitals in London, I saw a place where at-risk frail patients came several times a week for socialization, nutrition services, and physical therapy. While there, incipient problems could be identified—an infection treated, a medical complication intercepted, skin breakdown identified before developing into a pressure sore, depression identified and treated—which prevented the problems from becoming so severe they required an ambulance trip to an emergency department.
I saw the professor of geriatrics make home visits twice a week because the information gained from seeing a patient at home was invaluable to understanding how best to arrange appropriate care services. None of this would have been recognized or reimbursed by Medicare in the 1980s, but these observations and practices began to inform needed policy changes.
Moving to Widespread Quality Improvement and Measurement
Similar to geriatric medicine, the quality movement in healthcare is a young and evolving enterprise. One of its initial efforts in the early 1990s was the National Committee for Quality Assurance's (NCQA) Healthcare Effectiveness Data and Information Set (HEDIS), which sought to evaluate quality in health plans. At the end of that decade, I was fortunate to be part of the President's Advisory Commission on Consumer Protection and Quality in the Health Care Industry, which was one of the first efforts to summarize the mounting evidence that healthcare varied in its quality across the country (Presidential Advisory Commission on Consumer Protection and Quality in the Health Care Industry, 1998).
This Commission was succeeded by two studies from the Institute of Medicine (IOM) in which I participated—To Err Is Human and The Quality Chasm—which described the extent to which safety and quality did not reach their potential (IOM 2000, 2001). Moreover, these projects underscored the difficulty in comprehensively assessing quality, especially given that there were few good quality measures with which to demonstrate gaps in care.
Quality of care is no longer an empty and unsupported marketing claim—it is an attribute that can be scientifically measured and improved. Thanks to a robust data infrastructure and better measurement science, we can provide reliable and actionable information about clinical quality, patient safety, and patient experience of care. This information helps providers identify both where they are doing well and areas for improvement. Publicly reporting this information gives patients, purchasers, and payers reliable guidance about healthcare performance. The quality field remains incomplete and imperfect, but the commitment of Medicare resources and policy to the ideals of quality measurement and public reporting has enhanced matters demonstrably.
The quality movement has been bolstered further as Medicare transitioned from a basic payer of healthcare services to a program that uses its payment and reporting capabilities to improve care quality for its beneficiaries. The use of performance measurement to evaluate quality has given Medicare powerful tools for changes that address our growing understanding of beneficiaries' needs. For example, the use of readmission measures—admittedly "broad brush" measures—focused providers' attention on ensuring that the patient is in the best possible condition for discharge, and on enhancing coordination of care, post-discharge.
Gaps in our measurement capabilities in important areas remain, including care coordination and patient experience. Further work is needed to hear directly from patients about their health (patient-reported outcomes measures), and to make it easy for them to communicate with their provider about their health status (such as through the ubiquitous communication technology that is now so widely available).
So, while we have accomplished much to assess and improve quality in a relatively short time frame, considerable work remains to attain the high value and high-quality healthcare system providers want and patients need.
Future of Medicare Quality: Integrating Clinical Care with Community Services
While we have made great strides in improving medical care since Medicare began, we now also understand how much of a person's health is due to factors outside of healthcare. One way that Medicare has promoted better integration of community-based social services is through the Program of All-Inclusive Care for the Elderly (PACE), based upon the On Lok model from San Francisco. The wisdom of combining social services with medical expertise means that medical attention would be used when it was needed, but not in place of social services. Furthermore, PACE recognizes the interdependence of Medicare and Medicaid in coordinating acute and long-term care. The PACE model, however, still has not spread widely enough, and too often a patient with a cascade of social and functional needs ends up in an emergency room rather than being intercepted and ameliorated with a home visit or social worker intervention.
PACE and Medicare's other initiatives to address clinical and social needs are broadly applicable to people of all ages in the healthcare system. One example that demonstrates the possibilities is the "hot spotters" model of care developed by physician Jeffrey Brenner, and popularized by Atul Gawande in a New Yorker article (2011). In his model, socioeconomically disadvantaged people with complex chronic conditions were struggling with the traditional medical care system, and were expensive to care for because their only option in distress was an ambulance to the emergency room (sometimes weekly, or even more often). Brenner developed a small team, largely consisting of nurses, social workers, and non-clinical personnel, to make home visits and anticipate the needs of this group of patients, resulting in dramatically lower costs and better outcomes. This is but one example where the lessons that Medicare has learned could be shared more broadly.
Future of Medicare Quality: Honoring Patient's Goals and Preferences
I came into the practice of geriatric medicine with a deep interest in the moral and ethical issues posed by modern medicine. In both its successes and shortcomings, medicine laid bare questions about fundamental values and humanistic concerns. Foremost among these were issues of informed consent and end-of-life decisions. Western thinking in bioethics was grounded in the idea of respect for persons—that individuals have an inherent right to make decisions for themselves—and its corollary that clinicians must determine the wishes of the individual before initiation of any treatment plan. While it seems almost too obvious to say now, in those early days, it was common practice to make treatment plans without the full understanding of the patient, and sometimes even without the full understanding of involved family members. Decisions to pursue aggressive treatment in potential terminal illnesses were often made by default, and rarely did a physician speak candidly with a patient about the prognosis and likelihood of death.
Hospice was just beginning as a radical movement imported from England. Its main goal was to humanize and de-medicalize the care of patients at the end of life. But the core of the hospice concept—to provide comfort care for the patient, ideally at home or in a non-medical environment—went against the Medicare model that payment depended on the "medical indications" for each intervention. As the success of the hospice movement became more visible and more supported by patient and family groups, Medicare initiated its "hospice benefit" in 1984. As always, though, concerns about fraud and overuse led to stringent regulations requiring that the patient agree to "forego curative treatment" and be certified by a physician to have a life expectancy of less than six months.
In the decades since that time, the palliative care movement has grown. There is an increasing recognition about the importance of treating symptoms, alleviating suffering, and effectively communicating with patients and families facing advanced and ultimately terminal illness. Moreover, effective palliative care does not require a complete abnegation of acute care, and it can be more effective if started before the six-month life expectancy point. The Medicare hospice benefit has been made more flexible over the years, but greater use of palliative medicine could improve the quality of life for more beneficiaries and save money by reducing ineffective and unnecessary tests and treatment.
In trying to expand opportunities for having thoughtful conversations about people's wishes for their final days, Medicare has been challenged by a political environment where it can be difficult to discuss these sensitive issues. Most notably, "death panel" rhetoric temporarily derailed Medicare's ability to reimburse physicians who talk with patients and families about advance directives. Good physicians throughout the country continued to have these important discussions with patients and families. But a single conversation is not the comprehensive patient-centered approach that is needed, and Medicare policy continues to advance toward that goal.
What More Can Be Done?
It's now recognized that the payers of healthcare services have some responsibility and influence over the quality of care for which they pay. Given Medicare's size, its payment and reporting programs have a substantial impact on the healthcare system. These programs need to continue to improve and reward high-quality, coordinated care that produces positive outcomes. An important strategy is to build on the innovative approaches of bundled or global payments, offering providers more flexibility in providing quality care determined transparently by health outcomes information. Many new payment models are possible through Medicare Advantage and the Center for Medicare & Medicaid Innovation. To be successful, credible measures are needed to assess important aspects of quality or key health outcomes. Another opportunity to improve care coordination is through the Medicare-Medicaid Coordination Office, which has the potential to increase the synchronization of care for vulnerable patients enrolled in both Medicare and Medicaid.
Another important lever for improvement is through Medicare's lesser known support for the education and training of physicians. Medicare Graduate Medical Education payments total approximately $10 billion annually, and are allocated to medical schools and teaching hospitals, according to a detailed formula, to support the education and care of Medicare beneficiaries by physicians-in-training. The size and scope of Medicare's training funds can help ensure that the future physician workforce has the skills needed to meet people's needs.
Conclusion
Just as Medicare has evolved over the past half century, it will continue to do so over the next fifty years as we learn more about people's health needs. There are opportunities to use the different levers that Medicare has at its disposal, including its support of clinical training, payment models that incentivize different aspects of care, and the measures it uses to assess quality and outcomes.
---
Christine Cassel, M.D., an expert in geriatric medicine, medical ethics, and quality of care, is president/CEO of the National Quality Forum, Washington, D.C.
Acknowledgment:
The author would like to thank Robert Saunders, Ph.D, for his assistance in editing the manuscript of this article.
Editor's Notes:
The entire Summer 2015 issue of Generations is available on AgeBlog thanks to the generous support of The Benjamin Rose Institute on Aging, Compassion & Choices and Robert Wood Johnson Foundation President's Grant Fund of the Princeton Area Community Foundation. Click here to read more.
This article is taken from the Summer 2015 issue of ASA's quarterly journal, Generations, an issue devoted to the topic, "Medicare at 50." ASA members receive Generations as a membership benefit; non-members may purchase subscriptions or single copies of issues at our online store. Full digital access to current and back issues of Generations is also available to ASA members and Generations subscribers at Ingenta Connect. For details, click here.
---
References
Gawande, A. 2011. "The Hot Spotters. Can We Lower Medical Costs by Giving the Neediest Patients Better Care?" The New Yorker, January 24.
Institute of Medicine (IOM). 2000. To Err Is Human: Building a Safer Health System. Washington, DC: The National Academies Press.
IOM. 2001. Crossing the Quality Chasm: A New Health System for the 21st Century. Washington, DC: The National Academies Press.
Presidential Advisory Commission on Consumer Protection and Quality in the Health Care Industry. 1998. Quality First: Better Health Care for All Americans. Washington, DC: U.S. Government Printing Office.