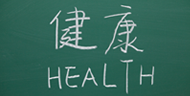 By Fay Gordon and Georgia Burke
For the more than 5 million older adults whose primary language is not English, language barriers can create huge obstacles to getting the healthcare they need. Explaining where they hurt, understanding a doctor's questions and knowing how to take medications can be major challenges for elders with limited English proficiency (LEP). Elders who must rely solely on friends or family members (sometimes young children) to help them navigate medical complexities can lead to confusion and dangerous mistakes.
How is Medicare addressing these issues? In Medicare, the ultimate goal of providing language access services is to ensure that individuals not proficient in English can meaningfully and equally access programs and services. The right to language access is grounded in the Civil Rights Act of 1964. Executive Order 13166 (Improving Access to Services for Persons with Limited English Proficiency) implements Title VI of the Act, and requires any agency or entity that receives federal funds to take reasonable steps to ensure all individuals receive meaningful access to programs.
New Rules Ensure Translation
But the concept of meaningful access plays out in different ways with Medicare. Although hospitals have long been required to provide Medicare patients—in fact, all patients—with free interpretation services, either by hospital staff or through language lines, the same protections have not been available to Medicare patients seeing a doctor in an office setting. That is changing. Title 1557 of the Affordable Care Act eliminated an exemption of Medicare Part B providers, including physicians, from the requirements of Title VI. This is a significant step forward.
We are waiting for the Centers for Medicare & Medicaid Services (CMS) to issue implementing regulations that will spell out in more detail what will be required of physicians to meet their obligations.
And there is improvement in Medicare Part C, the managed care program, and Part D, the prescription drug program. In 2011, advocates secured a critical victory when the CMS enacted a regulation requiring that Part C and D plans translate certain marketing materials into any language spoken by 5 percent of those in the plan's service area.
The agency had originally proposed a 10 percent threshold, but advocates demonstrated that because Part D plans serve wide areas (most service areas cover an entire state) with large populations, even hundreds of thousands of LEP individuals would not be enough to reach the 10 percent threshold. For example, using the 10 percent rule, plans would only have been required to translate documents into Spanish in 10 states. The new regulation ensures Spanish translations in 27 states, but still does not do enough, particularly for speakers of languages besides Spanish. More types of documents should be covered by the rule, and numerical thresholds (for populations) are also necessary.
Language Access for Dual Eligibles
Recently, advocates have focused on ensuring language access in the dual eligible demonstration projects proposed for more than 20 states, most of which will use managed care to deliver benefits to people who qualify for Medicare and Medicaid. These demonstration projects offer a unique opportunity to design strong language protections at a program's start. Advocates seek to ensure that managed care plans wishing to participate in the demonstration provide culturally and linguistically appropriate services. So far, guidance from the CMS and the three project approvals (Massachusetts, Ohio and Washington) has included requirements for cultural and linguistic competence, at the provider level and when people interact with customer service representatives. 
However, vigilance is needed to ensure those policy commitments turn into concrete actions. The National Senior Citizens Law Center (NSCLC) joined more than 100 national and state aging and disability organizations in requesting that all state demonstrations include a dedicated ombuds office to monitor and report on the implementation of important beneficiary protections like language access.
---
Fay Gordon is a staff attorney at the NSCLC in Washington, D.C. Georgia Burke is a directing attorney at NSCLC in Oakland, Calif. For presentations and guides to language access advocacy for elders, visit the NSCLC website at nsclc.org/index.php/health/language-access. To read the request for ombudsmanship, click here. 
Editor's Note: This article appears in the March/April 2013 issue of Aging Today, ASA's bi-monthly newspaper covering issues in aging research, practice and policy nationwide. ASA members receive Aging Today as a member benefit; non-members may purchase subscriptions at our online store.