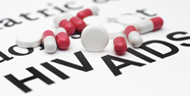 By Lisa Cox
Though older adults contract HIV in the same way as younger people, they may not be as cognizant of risk factors or prevention strategies. Their numbers are growing rapidly because of improvements in childhood healthcare, and in the control and treatment of infectious diseases throughout the life cycle. Rates of HIV/AIDS among older people are approximately 12 times higher for African Americans, and five times higher for Latinos than they are for whites. But despite their HIV status, people living with HIV/AIDS can age successfully if their mental health issues are well-managed and they avoid substance abuse.
Mental Health, Substance Abuse and HIV/AIDS
An HIV diagnosis can be a life event spurring growth and maturity, or it may trigger emotional trauma and the manifestation of mental health disorders, or engaging in addictive behaviors (approximately 15 percent of all adults who have a mental disorder also experience a co-occurring substance use disorder).
Research shows at least 30 percent of all people living with HIV/AIDS require mental health services to treat the emotional and cognitive results of the infection. Sixty percent of these people have either a major depression or chronic depression within a 12-month period; 26 percent experience some form of anxiety disorder within a 12-month period. Sometimes depression improves with medication or social changes no matter what age, but it is important to note that depression is not a normal part of aging.
There are three types of people ages 50 and older with HIV: those who have lived with HIV for many years; those recently diagnosed; and those newly infected with HIV. About half of elders with AIDS have been infected for one year or less.
Very little HIV-prevention education is targeted to older people, and there is little understanding about the relationship between HIV-related co-morbid conditions in newly infected older adult patients compared to uninfected elders and those who have survived 20 years living with HIV/AIDS. This reality is troublesome given that neuropsychiatric symptoms, including depression, cognitive impairment and substance abuse are common in individuals infected with HIV, according to Watkins in the Journal of NeuroVirology (18:4, 2012).
Current drug abuse–dependence (but not current alcohol abuse–dependence) has been associated with sub-optimal medication adherence, which is a large part of managing HIV/AIDS disease, according to Hinkin et al. in Acquired Immune Deficiency Syndrome (18:Supp.1, 2004). Decreased social support, increased multimorbidity, financial difficulties from years of being unable to work and prepare for retirement, regret, depression and anger all fuel the potential appearance of mental health or substance use issues in older HIV-infected adults, according to Vance et al. in Clinical Interventions in Aging (6:101–9, 2011).
Drug use accounts for more than 16 percent of infections of people older than age 50, and older people generally have more problems with cognition when they have HIV/AIDS. In response to issues of mental health or substance abuse, being religious and spiritual can have either positive bio-psycho-social outcomes or negative stressful outcomes that subsequently influence self-care behavior. Noteworthy literature reveals that levels of spirituality are higher in older adults with HIV than in younger adults with HIV, according to Lorenz et al. in the Journal of Palliative Medicine (8:4, 2005).
The NASW Spectrum Project
The Spectrum Project offers the following skill-building workshops:
Providing services in complex times: Working with clients living with HIV/AIDS and cooccurring mental health disorders. Addresses the bio-psycho-social factors of living with HIV/AIDS; identification and early intervention with mental health problems; HIV-related neuropsychological problems; and tools for working with clients with dual or multiple diagnoses.
Addressing ethical dilemmas in an era of complex practice issues: HIV/AIDS as a case study. Explores legal and ethical issues, and individual and institutional attitudes that may affect services, opportunities to provide culturally competent services and a framework for ethical decision-making.
Substance use, mental health and HIV/AIDS: An integrated response. Addresses common risk factors; assesses professional and personal issues and the effect of micro and macro issues on services; identifies risk-reduction techniques; and demonstrates the application of a comprehensive and integrated practice model.
The role of the social worker in medication treatment adherence: HIV/AIDS as a case study. Reviews factors affecting adherence; the role of the mental health care provider in adherence; the benefits of risk-reduction strategies and stages of behavior change to identify barriers; and steps to adherence.
Click here for more information or contact Evelyn Tomaszewski, M.S.W., project director, at etomaszewski@naswdc.org.
—Lisa Cox
Useful Interventions and Therapies
Some therapeutic interventions that may be used with older HIV-positive adults are psychotherapy or counseling (with or without medication); Cognitive Behavioral Therapy (CBT); Motivational Interviewing (which supports change from within, consistent with interviewees' values); and Dialectical Behavior Treatment (a cognitive behavioral approach emphasizing the psycho-social aspects of treatment).
Additionally, HIV/AIDS experts have published literature on the use of a stressor support-coping model, according to Goodkin et al. in the Journal of Acquired Immune Deficiency Syndrome (33:2, 2003). This model provides a psycho-social context for understanding HIV infection and AIDS in older adults. Greene and Uebel in the Journal of Human Behavior in the Social Environment (14:1/2, 2006) discuss an intervention strategy integrating formal services with care by family and friends. In this model, family and friends serve as "buddies" and "medication advocates."Also, staff at the infectious disease clinic at the Medical College of Virginia Hospitals in Richmond, Va., is using a non-billable intake strategy to increase adherence rates in new patients being seen by their clinic social workers and nurses.
Programmatically, the Substance Abuse and Mental Health Services Administration has allocated billions of dollars in resources on co-occurring disorders that include older adults, HIV/AIDS, substance abuse treatment capacity, strategic prevention frameworks and transformative mental health care. Research on older adults with co-occurring mental health and substance abuse disorders has advanced with the validation and use of a HIV Dementia Scale to screen cortical dysfunction in older HIV-infected people, according to van Harten et al. in Dementia & Geriatric Cognitive Disorders (18:1, 2004).
Substance abuse can cause symptoms of cognitive impairment and mimic psychiatric and biologic disorders, and may lead to permanent cognitive impairment that may predate the diagnosis of HIV/AIDS, according to the National Association of Social Workers (NASW) Spectrum Project (2013;). Current research findings indicate that HIV-positive older adults (including trans- and gender-nonconforming older adults who experience marginalization) are in great need of improved behavioral health management for mental health and substance abuse, according to Finkenauer et al. in the Journal of Gay & Lesbian Social Services (24:4, 2012).
The NASW Spectrum Project has responded admirably to address the needs of HIV-infected people who experience mental health and co-occurring disorders. Working in collaboration with federal and state agencies, universities, community-based organizations, NASW chapters and other professional associations, the project offers education, training and technical assistance to health and behavioral healthcare providers on the influence of HIV/AIDS on the mental health and wellness of individuals, families and communities affected by HIV/AIDS. Their goal is to provide necessary practice skills on mental health, substance use, trauma, end-of-life care, ethics, long-term health impact of HIV/AIDS and medication adherence to enhance and promote culturally competent practice with individuals, families and communities affected by HIV/AIDS.
Program content is a knowledge-focused, skill-based training that addresses mental health and HIV/AIDS within a strengths-based bio-psycho-social-spiritual perspective. Along with curriculum development and training-education programs, the model includes a train-the-trainers component, webinars and Internet-based education. Spectrum has reached more than 18,000 providers worldwide through in-person skill-building workshops, and Internet-based programming offered through NASW WebED courses has ensured that an additional 20,000 social workers from 38 countries better understand HIV/AIDS as a global health pandemic (for more program details, see sidebar below).
Looking ahead, older adults, because of their social and psychological challenges, may need different social support systems to cope with HIV disease and co-occurring disorders. Elders with HIV/AIDS may feel "different" from others with the disease. They may also fear the stigma associated with HIV/AIDS and hesitate to seek help in the early course of their disease; as well, guilt and shame may prevent them from disclosing their diagnosis to family and friends until death is near. In her 2013 book, Social Work with Older Adults (New York: Allyn & Bacon), Kathleen McInnis-Dittrich writes that being alienated from a spouse, partner, children or grandchildren can be as psychologically devastating as the disease itself.
---
Lisa Cox, Ph.D., is research chair and associate professor of social work at the Stockton Center on Successful Aging, Richard Stockton College of New Jersey, Galloway, N.J.
Editor's Note: This article appears in the January/February 2014 issue of Aging Today, ASA's bi-monthly newspaper covering issues in aging research, practice and policy. ASA members receive Aging Today as a member benefit; non-members may purchase subscriptions at our online store.