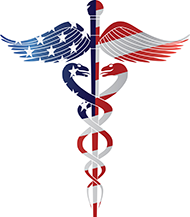 By William Benson
As readers peruse the most recent issue of Aging Today, Donald Trump is more than a third through the first 100 days of his presidency, a key milestone Trump has made more significant through his boasts of what he will do. It's a "shock and awe" kind of legislative first year, as John Cutler notes in his In Focus story elsewhere in the issue.
Considering Trump's first week in office, we renamed our In Focus section from "New Visions of Healthcare" to "The New Normal: What Really Lies Ahead for Healthcare." Within his first week, he issued an executive order compelling key federal agencies to undo as much of the Affordable Care Act (ACA) as they could without congressional action. Moreover, his call for massive increases in defense spending and major cuts in non-defense spending, coupled with proposed "huge" tax cuts, does not equate with good news for healthcare, LTSS, Social Security or human services.
Plus, the Republican-led Senate and House have passed budget blueprints designed to repeal the ACA. And, they rushed to confirm Trump's Cabinet nominees who are eager to implement the Trump agenda. Rep. Tom Price (R-GA), slated to head Health and Human Services (HHS), in his role as House Budget Committee Chairman, wrote legislation to do a lot more than repeal the ACA. Price's "Empowering Patients First Act," stops federal funding of research on medical treatment and drug effectiveness, and prohibits HHS from using comparative effectiveness or patient-centered outcomes research as a basis for denying coverage.
So repeal seems certain. There's no certainty about what will follow, but outright repeal of the ACA, without replacing it with comparable measures, means a huge setback for Medicare and its beneficiaries. Consequences range from the mega-important, like significant improvements to Medicare's solvency, to the merely important, like eliminating out-of-pocket costs for Medicare's preventive services, such as cancer screenings.
Don't expect any Republican replacement for the ACA to include funding the Center for Medicare and Medicaid Innovation (CMMI; House Speaker Paul Ryan's "A Better Way" plan offered in the last Congress would repeal the CMMI as part of the ACA repeal), or the Prevention and Public Health Fund (PPHF), or myriad other programs. The PPHF, now at $1 billion, provides funding for public health and prevention initiatives. While some is used to fund programs of the Centers for Disease Control and Prevention (CDC), $13 million is earmarked for the Administration for Community Living to support falls prevention and chronic disease self-management education grants to the aging services network.
Social Services and Supports Will Disappear
Many of us view healthcare as part of a larger ecosystem of services and supports essential to caring for elders, especially those who are frail, or have chronic conditions or dementia and people with disabilities, and their caregivers. While we have a long way to go to bridge the healthcare, LTSS, behavioral health, human services, housing and transportation sectors, much less integrate them, we've implemented modest initiatives and researched the importance of more holistic approaches to health.
Area agencies on aging are demonstrating how their core services (e.g., home-delivered meals, evidence-based programs like falls prevention) can reduce unnecessary hospitalizations and lengths of stay, and generate improved health outcomes for Medicare and Medicaid patients. The U.S. Department of Housing and Urban Development now recognizes the importance of helping disabled and elderly tenants of low-income housing gain access to essential services not supplied by their housing providers through on-site service coordinators. This coordination has been shown to help tenants remain independent and in their homes.
Upheaval in healthcare programs for elders and people with disabilities will likely be accompanied by major cuts—even the unraveling of some social services. The Older Americans Act's aging services network has done its utmost to absorb essentially decades-long flat funding, while demand increases; it would be sorely pressed to continue its work under new cuts, much less respond to demographic growth.
Of particular concern is the threatened elimination of the Social Services Block Grant (SSBG), the nation's largest pot of human services funding ($1.7 billion) for states to serve vulnerable elders, people with disabilities and children. SSBG is the only federal funding going to adult protective services (APS) for responding to elder abuse. In 2014 (most recent data), 34 states used SSBG to fund state and local APS. As Chairman of the Budget Committee, now-Speaker Ryan proposed SSBG's elimination. At a January confirmation-related hearing for HHS Secretary nominee Price, when asked by a Senator about his past support for SSBG's elimination, Price said there is "likely a better way to provide those services in a much more efficient, effective and economical way."
Get Up and Advocate!
This is pretty grim stuff. What are the hopeful messages? There are signs of Republican nervousness about ACA repeal without a credible replacement. An audio recording obtained by The New York Times from a late January closed-door meeting of congressional Republicans reveals some expressing "grave concerns" about the speed Trump demands for ACA repeal without a suitable replacement. As the Times noted, they fear it could "wreck insurance markets" (as Nancy Altman notes in her story) and leave Republicans "saddled with a politically disastrous Trumpcare." This nervousness could become a good thing if any Members feel threatened as they move into the 2018 election cycle.
We all need to double (and triple) our advocacy and education about the benefits of healthcare (and other at-risk) services and programs and about the impact of their repeal, modification or funding cuts. We know much about what ACA repeal without comparable replacement could mean, and we know much about what could be done to improve existing programs. For ASA members, this means taking the time to educate your congressional delegation about your concerns and to provide concrete examples of how key services make a difference for older people and their families.
Don't stop there. Educate your congressional delegation and those who may have influence on them, like state elected officials and their associations. Respond to requests made of you by state and national trade organizations to which you belong. The need for prompt action can't be overstated. See the ASA Update on page 2 of the print issue to read about more ASA efforts to advocate and get the word out.
ASA Board member William Benson is managing principal of Health Benefits ABCs in Silver Spring, Md., chairs ASA's Public Policy Committee and is national policy advisor for National Adult Protective Services Association.
Editor's Note: This article appears in the March/April, 2017, issue of Aging Today, ASA's bi-monthly newspaper covering issues in aging research, practice and policy nationwide. ASA members receive Aging Today as a member benefit; non-members may purchase subscriptions at our online store.