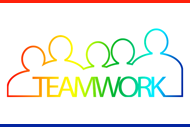 By Judy Rough
Multidisciplinary care is an integrated team approach to healthcare. The evaluation of treatment options and treatment planning are collaborative processes involving medical and allied healthcare professionals in concertation with the patient and the patient's family.
Healthcare consistently uses this method. Using a multidisciplinary team approach when professionals are working with older adults and their families has significant advantages on the consumer side as well as the professional side.
The business environment is changing so rapidly that the average consumer cannot keep up. Many have no idea what is currently available in products and services that they may need or want.
Here is an example of a case study: The husband is 68 years old and retired. His wife is 60 and still working full-time and plans to continue for at least 5 years. He has Medicare and supplemental insurance. She has health insurance through her employer. They own their home outright. The main floor was all the space they really need and use in the home although there is an upstairs and downstairs. They own 2 cars that are in great condition. They have no debt. They have savings to last until he is 95 and she is 87 with budgeted monthly expenses of $5,000.
They want to age-in-place as long as possible and felt that it would be good to bring in a contractor to discuss what could be done and the costs involved. They expect to use some of their retirement money to do the renovation. They are worried about touching the money for the renovation in case there is a crisis and they will not have enough in savings. You never know what life has in store. What if they live longer than expected? What if they eventually need help in the home? What if health care costs take their savings? They decide to first see what it will cost to do the necessary renovation.
In this case, the average consumer would call in a contractor. They might find one through a referral from a friend or relative. The consumer probably knows nothing about universal design, CAPS certification, or CSA certification and the renovator may not know either. The renovator might say, "Sure, I can install higher toilets and grab bars." The couple would not know that this contractor does not have an understanding of universal design that would potentially allow them to age-in-place much longer.
Today, professionals would serve the consumer well by bringing together a multidisciplinary team to discuss the situation and offer possible solutions to the problem. The team would approach the situation holistically and offer solutions that the consumer might not realize are available.
Which professionals would provide valuable insight in this case study and could be the perfect multidisciplinary team to offer a couple of different approaches to this situation? The key is for the team to be great listeners, trusted, not overwhelming, and demonstrate how well they know their "stuff". But how do you become trusted? One way is being transparent about the credentials you hold and what that means to the consumer; your years of experience; examples of your work; as well as to provide a background check and transcript of continuing education where applicable.
What could a team look like for this circumstance? Here is a possible team of Certified Senior Advisors (CSA) who work using a multidisciplinary approach:
A designer with universal design credentials for understanding the best design for aging in place.
A renovator with CAPS certification to determine priorities, cost, and time frame.
A reverse mortgage professional to examine using home equity instead of retirement savings.
A shared housing professional to consider a way to add income when adding a private apartment.
An expert in sharing and gig economy businesses to discuss how the couple cold add income and reduce expenses by, for example, selling the second car and using ride-sharing services (reduce expenses), or keeping the car and renting it out (increase income).
An aging life care professional (geriatric care manager) who specializes in assessments to assess the current property for safety and age-in-place issues.
A financial advisor to help with question such as "is it better to use savings? Is it better to take a reverse mortgage?"
A life care funding professional to consult on using life insurance in the future for in-home care paid directly to providers.
A senior housing placement professional, who can is knowledgeable about senior housing options available in the area.
A real estate professional and appraiser to provide an estimate of the value of the property.
These professionals review the situation individually and then they will discuss it as a group. The group will make a recommendation based on all of the input. There may be more than one solution that the couple can pick from.
The surprise to the consumer may be that there is no need to touch their retirement savings and in the end, they will increase monthly income and decrease monthly expenses. A multidisciplinary approach may be the future of consumerism where decisions are made with a clear understanding of the options available. As Sy Syms used to say, "An educated consumer is our best customer".
Judy Rough is a Certified Senior Advisor and the Senior Director of Strategic Alliances for the Society of Certified Senior Advisors. You can email her at judyr@csa.us or reach her on Linked In.