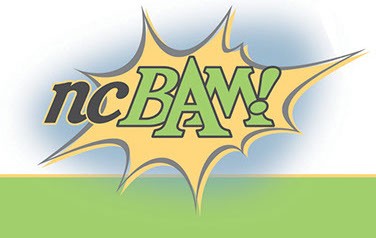 By Sandy C. Gregory
The yellow shirts of disaster relief volunteers are a welcomed site after disasters in North Carolina and around the world. Highly trained volunteers from NC Baptists on Mission (NCBM) relieve suffering by providing hot meals, debris removal, childcare, and in many other ways help families rebuild their lives and their homes after disasters.
As director of a partner ministry, North Carolina Baptist Aging Ministry (NCBAM), I've worked closely with NCBM. When not serving in disaster relief, the men and women of NCBM are some of NCBAM's most dedicated volunteers. We call on them for wheelchair ramp construction, handyman repairs, transportation assistance, and anything else that helps us fulfill our mission to help aging adults maintain their independence in their own homes.
Over the past several years as natural disasters have appeared to increase, NCBAM began to research how to help older adults be better prepared for emergencies. We learned that disasters of all kinds affect older adults disproportionately. For example, older adults were 15% of New Orleans' population, but accounted for 74% of hurricane Katrina casualties.
However, the statistic that solidified our call to action was found in the Disaster Ministry Handbook (Aten and Boan, 2016). In 2011, Tuscaloosa-Birmingham was struck by an F5 tornado and 348 people were killed. Forty-six percent of those were over age 55; half of those were over 80. Ninety percent of those older than 55 were members of local churches—none of which had any preparation program or communication plan to assist people during severe weather.
Because of this sad and startling statistic, we saw great opportunity for NCBAM to help churches protect their most vulnerable members as well as the most vulnerable in their communities—those over 65. NCBAM rolled out its disaster preparedness workshop in 2018 to an unprecedented response from Baptist churches. Most parishioners are well aware of the disaster relief work of NCBM and they quickly jumped on board with NCBAM's approach to disaster preparedness.
NCBAM's Disaster Preparedness workshops train churches to plan, implement, and maintain disaster preparedness ministries. Our focus is on older adults, but churches can, of course, choose to implement the program for all members as well as those in the community. The workshop has also received attention from other organizations. It will soon be presented to the Burlington Chapter of the Federation for the Blind where the material will be offered in braille.
In December of 2018, AARP-NC recognized NCBAM for "Outstanding Disaster Relief" for the role its Call Center played in assisting older adults affected by hurricanes Florence and Michael. One of our Call Center Specialists, Shirley Carlson, was able to provide especially powerful ministry to Callers because of her decades-long involvement with NCBM Disaster Relief prior to joining NCBAM. She knew first-hand that among the many needs of disaster victims, they sorely need someone to listen to what they've gone through. Shirley and other NCBAM Call Center Specialists were able to listen, pray, and refer Callers to NCBM groups, FEMA, and other agencies offering shelter and resources.
Baptist churches in North Carolina have embraced disaster relief for many years and are now embracing disaster preparedness because they understand that disaster ministry is only partly about the church being prepared for emergencies or extreme events. It's primarily about the core ministry of the church—to be of service to those in need.
Sandy Gregory, DMin, is founding director of North Carolina Baptist Aging Ministry (NCBAM) and a FORSA council member.