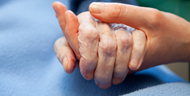 By Elyse Salend
Ten years ago there were few palliative care teams in hospitals, but today more than 63 percent of hospitals with 50 beds or more provide palliative care. Systems and structures for quality care are improving. There are Joint Commission certification standards, National Consensus Project for Quality Palliative Care Domains of Care and Guidelines, and Preferred Practices for Quality Palliative Care from the National Quality Forum.
However, gaps remain in communication and consumer understanding of patient-centered care for those with serious chronic illness. Although 70 percent of people say they want to die at home surrounded by family, 70 percent die in nursing homes and hospitals, often in intensive care units. "Dying at home" doesn't just mean where they want to die, but how: in comfort, among people who care about them, doing what matters for as long as possible.
A November 2012 Time Magazine cover story captured the growing American experience: "How To Die: What I Learned from the Last Days of My Mom and Dad." Joe Klein's article generated conversations on television talk shows, social media and in editorials about what kind of care people want for themselves and their loved ones.
In July 2013, NPR's "Weekend Edition" radio host Scott Simon tweeted for a week from his mother's bedside as she died. More than 1 million people followed him on Twitter as his gripping real-time story played out. The story went viral online and was covered on TV and in national and local media outlets including The Atlantic, which ran an article, "How Social Media is Changing the Way We Approach Death."
In a 2011 Cambia Health Foundation–supported public opinion research poll, "Living Well at the End of Life," more than 78 percent of study respondents said that palliative care and end-of-life treatment should be part of the public discourse, and 93 percent said they believe such decisions should be a top priority for the U.S. healthcare system. Klein, Simon and others are using media to break down the taboos associated with talking about death and the dying process. Hopefully, such an increase in public dialog will lead to larger culture change.
Already the increase in public conversation and consumer engagement has led to innovative projects. The Center to Advance Palliative Care (CAPC) provides useful resources for patients with serious illness and their caregivers, in addition to clinicians and policy makers. GetPalliativeCare.org (GPC), a consumer-directed website, has a mission to provide information to the public about the goals of palliative care and how to gain access to it. The Conversation Project is a public engagement campaign with a goal that every person's end-of-life wishes be expressed and respected. GeriPal, a geriatrics and Palliative Care blog, focuses on geriatrics, palliative medicine and hospice.
Home-based Palliative Care
Despite major advances and improvements, too many Americans with serious life-limiting illnesses receive care that fails to address their pain, suffering, emotional and spiritual needs. Most communities lack non-hospice palliative care services outside of acute-care hospitals, but patients and their families need such home-based palliative care long before hospice is an appropriate option. Although the Medicare hospice benefit has made high-quality care available to millions of patients, its restrictive eligibility criteria limits its impact.
Outpatient palliative care services are growing to meet this increasing demand across healthcare settings. New models that integrate palliative care into clinics and home-based programs are emerging, and represent exciting opportunities to meet the realities of national health reform, increase access to and use of palliative care and improve patient care quality, according to the CAPC. Palliative care in settings outside of the hospital is expected to be a major component of health system redesign that includes Patient-Centered Medical Homes (PCMHs) and Accountable Care Organizations.
A number of innovative approaches have emerged. CLAIM (Comprehensive Longitudinal Advanced Illness Management) is a program built on consumer input, using techniques to assess patient preferences that provide an additional layer of support to skilled home-based care. It received a 2012 Centers for Medicare & Medicaid Services Innovations grant for home-based palliative care.
@HOMe Support, an advanced-illness program of Hospice of Michigan, reports improving quality and saving 30 percent of net total healthcare costs for its participants. The Center to Advance Palliative Care's project to improve outpatient palliative care (IPAL-OP) offers a central repository for learning how to start an outpatient palliative care clinic or home-based program. IPAL-OP has amassed a collection of resources, tools and references from healthcare systems that are developing innovative outpatient palliative care services.
Advancements in communication, information and home-based palliative care are shifting the landscape and culture of palliative care in the United States. While there is much work to do, the pace of change over the next few years is on target to surpass what was accomplished in the previous decade, and for most Americans, change cannot come quickly enough.
---
Elyse Salend, MSW, is program officer for the Sojourns Program at the Cambia Health Foundation in Portland, Ore. 
This article was brought to you by the editorial committee of ASA's Healthcare and Aging Network (HAN).
Help us improve AgeBlog and rate this post by clicking here!