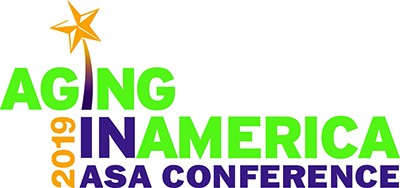 By Terri Worman
Every year, ASA constituent group councils work to bring together daylong cohesive workshop presentations and gatherings that highlight their professional and personal interest areas. This year is no exception, and the members of the Network on Environments, Services and Technologies (NEST) council invite New Orleans attendees to join us on Tuesday, April 16 for our NEST Program Day entitled Creating Resilient Age-Friendly Communities: Enhancing Daily Lives of Individuals Across the Life Span. You can attend the entire day's presentations or choose your favorites and mix-and-match with other conference sessions
The day focuses on the reality that maximizing the functional capacity and promoting the independence of older adults is increasingly dependent on communities' abilities to adapt and recover from human and natural forces. Developing resilient communities is a collective effort of planning, learning from each other, building strong systems, and strengthening partnerships.
NEST sessions will explore emergency management processes and planning for preparedness and mitigation strategies critical to all ages. They will further examine opportunities through personal experiences and innovations in technology, regulations and systems planning to overcome limited competencies on aging to appropriately respond to the needs of older adults in disaster situations.
The day starts at 8:30 am with the 90-minute paired symposium under the umbrella topic of Emergency Preparedness for Older Adults. Presenters for the first session, "Before Disaster Strikes: Key Considerations in Emergency Preparedness for the Aging Population," want everyone to know that emergency preparedness and disaster planning is an essential yet challenging component when working with the aging population. In this session, they will be discussing the common myths, challenges, key factors and solutions to support the aging population in disaster planning.
The opening session continues with a presentation on "How to design and implement a CMS Compliant Training and Testing Program as part of the CMS Emergency Preparedness Final Rule." CMS published the Final Rule (§418.113) establishing emergency preparedness requirements for Medicare and Medicaid. The rule plan calls for providers to have emergency response procedures for disasters with regard for vulnerable populations. Presenters will review the Training and Testing component of these regulations and complete a CMS compliant discussion-based tabletop Exercise.
After the mid-morning General Session and lunch, conference attendees can join NEST again at 1:00 pm with the 60-minute presentation "Developing Resiliency and Emergency Preparedness in Communities for All Ages." Vulnerable populations, in general, are at a higher risk for being affected by emergency events due to limited resources, restrictions relative to geographic location and a lack of transportation access. State and local jurisdictions and professions are recognizing the importance of collaboration in building emergency preparedness and resiliency for individuals and communities. This session will explore emergency management processes for preparedness and mitigation strategies critical to all ages.
After a quick break, the NEST Day continues at 2:30pm with "Perceptions and Images of Aging and Community Resilience," a session that explores the proliferation of negative stereotypes of aging and what the limited narrative established from those beliefs means to growing old in our communities. Participants will explore the parallels between perceptions of aging and the dynamics of policy narratives, engage in discussions on community leader attitudes on policies related to an aging population, and obtain tools to change the discourse around aging to support age-friendly communities.
The day concludes at 4:00 pm with "Every Business Needs A Plan: Emergency Preparedness in Long-Term Care Communities," a session looking at the effects of not having or not following a meaningful or actionable emergency preparedness plan (EPP) checklist for healthcare providers participating in Medicare. Presenters will discuss the checklist developed by the Center for Medicare and Medicaid Services (CMS) specifically developed for emergency preparedness and how the new CMS regulations address the needs of residents and facilities.
Still not had enough of NEST and our shared constituent group goal of maximizing functional capacity and promoting independence for elders through appropriately designed environments, services and technologies? Tuesday is also the home for peer group meetings starting at 5:15 pm. These meetings offer conference attendees a chance to network and share exciting projects and ideas you have with other professionals around a specific topic focus.
You will find NEST Council members hosting three different sessions. The "Age-Friendly Livable Communities" Peer Group is up first at 5:15 pm and will host a discussion on models and approaches of collaboration for community development that are generative. These approaches recognize, appreciate, connect, engage and build upon existing strengths, assets and initiatives in communities.
Following the theme of our program day, our second peer group, "Emergency/Disaster Readiness Education and Training for Seniors" is an opportunity to share thoughts about what is needed for optimal emergency and disaster readiness for older adults. That starts at 6:15 pm.
Our third Peer Group "Technology and Aging" also kicks off at 6:15 pm, discussing the exciting and growing field of technology and aging. Participants are invited to discuss their favorite products, showcase new and existing companies and share exciting opportunities and upcoming trends. Networking will abound as this diverse peer group offers opportunities to meet other "techies," find out the latest and greatest in our field and identify new opportunities.
Click here to learn more about the NEST program. Want to know about NEST and find ways to connect throughout the year? Go to https://www.asaging.org/nest for more information.
Terri Worman, MA, is an Associate State Director, Advocacy & Outreach with AARP Illinois and a NEST council member. She received her Master of Arts, Learning & Emerging Technologies from SUNY Empire State College in 2016