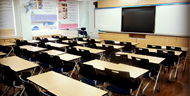 By James R. Carter
Before I start this blog post, I have to say I hit the job lottery. In an academic world rife with stories on the angst of the academic job search, I found a job with relative ease at an institution that values not only my work, but also my identity. I am an out gay man, and I research aging people's sexuality. That is no small statement, especially in academia. The same academia that purports to be the bastion of liberality is at times exhaustingly conservative. Strident research agendas are usually stifled by concerns of upsetting students, a lack of funding, and so on.
Yet, here I am, teaching a class called "Changing Times, Changing Lives: Navigating Sexuality in a Maturing Society" to a packed room of students not just listening with rapt attention, but also working ahead on course material.
Early in conceptualizing this class I was given incredible artistic license to do whatever I wanted, so I seized it. The class title is a play on words, mixing the meaning of the class focusing on older adults discovering new LGBT sexual identities in a world that is quickly maturing, with that world's response to our sexuality, relationships, and demand for equal rights. Instead of reading a textbook, students are watching two relatively new, wildly popular shows: Netflix's Grace & Frankie; and, Amazon's Transparent. The shows follow characters establishing new lives in, or in response to, LGBT identities.
Grace & Frankie follows the story of two women whose life-long law-partner husbands are two-decades-long gay lovers. Transparent is the story of a 60-something woman who previously lived as a man.
In our class's first meeting we did the customary laying down of the law in the space under my purview. Then we dove into an activity aimed at stripping students of the puritanical outside world. They wrote sexual words or phrases that they never in a million years thought they would say out loud in a college classroom, as well as a sexual term they have heard but admit they don't know its meaning. I then have them wad up the paper, throw it, and whoever catches it reads the words aloud as I write them on the board. It's a raucous activity and hilarity ensues. The activity teaches me a lot about my students:
The students may not have had any, or in best case very little, sexuality education, but they know a lot through fumbling around and figuring it out.
They are uncomfortable, not from a lack of knowledge, but from worry of being viewed as "lacking sensitivity" to others' feelings about discussing such things.
The various ages in the room mean some myths about aging people reside in the room with them. Some students are old enough to be other students' parents.
Sexuality runs from asexual to … well, who knows what. It's all represented.
The first assignment is reflective journaling, which is really my way of providing a feedback loop for the class experience as we move through the time together. The students are falling in and out of love with the characters in the shows. Mostly as they see the characters struggling with the same issues they are—how does what I am watching speak to me?
During class I provide theories and frameworks to consider analyzing the family, character, interactions. The students then break into groups and apply what they learned. Fumbling around, lacking the concrete "correct answer" so many desperately wish was there—to help make sense of what they are viewing. The student's safe place is to talk about their character, but most venture into the unsafe space of their unexplored selves and new ways of viewing the world.
Another assignment that garnered the most response was a class experience in pop-up activism. Watching a video advertised as related content to the Amazon show, I learned about "Prayer Pumps," where people come together to decorate a pair of high heel pumps intended to commemorate a transgender person who has been lost. This gave me the idea that student groups would research a lost transgender person, and decorate a pair of shoes to commemorate them.
This class could bring awareness to those outside of the class. Considering violence against transgender people only seems to be increasing, the students' first lesson was that, sadly, finding someone lost is not difficult. The groups then selected a time and location on our campus to set out the pumps, accompanied by an informational pamphlet about the person and resources that person, or someone going through a similar experience, could have used (i.e., suicide hotlines, anti-violence coalitions in the community). They were taught observational research methods and were setting out to conduct their ethnographic work the second week of March. I can't wait to read about the experience almost as much as they say that they can't wait to conduct the project.
Up to this point (the first half of class) we've been learning about our characters and useful ways to analyze their circumstances. Next we will dive into empowering sexual health and wellness ideas, creatively overcoming mechanics issues of folks with lowered mobility, and so on. Up to this point it has been a lot of getting to know not only our characters, but also each other. I have learned every bit as much about the process of learning and creating a meaningful classroom experience as they have about the Feminist Framework, or Social Systems Theory—through the compelling made up stories of people who later in life decide they want to be fully themselves—either out of choice, circumstance, or a bit of both.
---
James R. Carter, Ph.D., M.P.H., is an assistant professor of Social Work and Gerontology at Wright State University in Dayton, Ohio. Carter's research interests are the experience of intimacy and sexuality "as we age," particularly for LGBT people. He teaches across the curriculum through the BASW, MASW, and gerontology certificate programs. To contact Carter, email him at james.carter@wright.edu. 
Image via Cali4beach on Flickr.