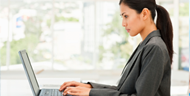 By Laura N. Gitlin and Nancy Hodgson
A well-prepared eldercare workforce is urgently needed worldwide to provide care for the growing population of older adults ages 65 and older (Crisp and Chen, 2014). By 2030, the United States will need an estimated 3.5 million more health and human service professionals—nurses, social workers, geriatricians, occupational and physical therapists, and paraprofessionals (Institute of Medicine, 2008). The current and next generations of older adults will rely upon health and human services far more than any other segment of the population, due to several critical converging societal trends: unprecedented longevity; individuals living longer with complex, multiple chronic conditions and functional challenges; a shrinking pool of family members available to provide care; and, a shift from nursing home to home care (World Health Organization [WHO], 2005; Beard et al., 2015).
Ironically, the number of U.S. educational programs focusing on gerontology has declined precipitously this past decade (Pelham, 2008; Pachana et al., 2010). Consequently, novel training initiatives to prepare an eldercare workforce have become a critical public health priority (Scanlon, McAndrew, and O'Shea, 2015).
One promising approach is online education. Also referred to as E-learning, Web-based learning, or Internet-based education (Balogun, Fletcher, and Bradley, 2014; Crockett, 2014), these catch-all, synonymous terms encompass a range of approaches. They refer to "learning facilitated and supported through the use of information and communications technology" (Means et al., 2009) and involve asynchronous or synchronous communications (see Table 1, below).
This article examines the potential of online education as a strategy to adequately prepare an eldercare workforce. We first address key challenges associated with preparing an eldercare workforce and then evaluate the relative advantages of online education to address challenges, and the evidence supporting this approach. We discuss our experiences with a massive online open course (MOOC) on dementia to illustrate the strengths, limitations, and potential of online education.
To evaluate the evidence for online approaches, we conducted an electronic search of published studies from 2004 to the present. We searched MEDLINE (OvidSP), EMBASE (OvidSP), PsycINFO (Ovid SP), CINAHL, and Educational Resources Information Center (ERIC) (Pro-Quest), using a combination of keywords and MeSH terms capturing varied training forms (e.g., online) and trainees (e.g., professional and paraprofessional). A combination of terms was used for online training (e.g., Online Training OR Massive Open Online Course OR MOOC OR Websites OR Distance Learning OR E-learning) and eldercare (e.g., gerontology, geriatric). The search yielded thirty-nine published studies on online options and their effectiveness, and we summarize their key take-home points. We also identify and discuss articles reporting cost analyses and blended approaches.
Table 1. Common Terminology
Term
Definition
Asynchronous

"Asynchronous learning can be carried out even while the student is offline. Asynchronous e-learning involves coursework delivered via Web, e-mail and message boards that are then posted on online forums. In such cases, students ideally complete the course at their own pace, by using the Internet merely as a support tool rather than volunteering exclusively for an e-learning software or online interactive classes."

Community of learners

"A community of learners can be defined as a group of people who share values and beliefs and who actively engage in learning from one another—learners from teachers, teachers from learners, and learners from learners. They thus create a learning-centered environment in which students and educators are actively and intentionally constructing knowledge together."

Competency-based

"Competency-based learning allows students to work through an online course at their own pace, taking less time if they understand the material and more time if they are struggling. When students feel like they can demonstrate their knowledge or "competencies," they take a test or complete a project to show their mastery."

Computer-based training (CBT)

"An umbrella term for the use of computers in both instruction and management of the teaching and learning process. CAI (computer-assisted instruction) and CMI (computer-managed instruction) are included under the heading of CBT. Some people use the terms CBT and CAI interchangeably."

Distance learning

"Distance Learning (DL) is an instructional delivery system that connects learners with educational resources. DL provides educational access to learners not enrolled in educational institutions and can augment the learning opportunities of current students. The implementation of DL is a process that uses available resources and will evolve to incorporate emerging technologies."

E- learning

"E-learning is learning that utilizes electronic technologies to access educational curriculum outside of a traditional classroom. In most cases, it refers to a course, program or degree delivered completely online."

Flipped classroom

"In essence, 'flipping the classroom' means that students gain first exposure to new material outside of class, usually via reading or lecture videos, and then use class time to do the harder work of assimilating that knowledge, perhaps through problem-solving, discussion, or debates."

MOOC

"A massive open online course (MOOC) is a model for delivering learning content online to any person who wants to take a course, with no limit on attendance. The updated 'ELI 7 Things You Should Know About MOOCs II' (June 2013) provides additional key facts about MOOCs."

Online education

"Credit-granting courses or education training delivered primarily via the Internet to students at remote locations, including their homes. Online courses may be delivered synchronously or asynchronously. An online course may include a requirement that students and teachers meet once or periodically in a physical setting for lectures, labs, or exams, so long as the time spent in the physical setting does not exceed 25 percent of the total course time."

Online learning platform

"The type of online learning system you choose will depend on what you want your online program to 'be.' That, in turn, depends on a number of factors—what students should know and be able to do, technical considerations, and the skills of online instructors."

Pedagogical framework

"Effective pedagogy, incorporating an array of teaching strategies that support intellectual engagement, connectedness to the wider world, supportive classroom environments, and recognition of difference, should be implemented across all key learning and subject areas. Effective pedagogical practice promotes the wellbeing of students, teachers, and the school community—it improves students' and teachers' confidence and contributes to their sense of purpose for being at school; it builds community confidence in the quality of learning and teaching in the school."

Simulation

"Simulations can be used to provide a fertile learning environment for students. The use of simulated activities in education is widely becoming recognized as an important tool in schools. Educational simulations offer several benefits:

Simulations are often cheaper to create than their real life counterparts. Installing flight simulation software is cheaper than buying a practice jet for each school;
They are easier to construct;
Simulations remove the element of danger from the situation (for example, you can "interact" with a Bengal tiger in a simulation quite safely); and,
Simulations can be paused, whereas real life cannot."

Synchronous

"Synchronous e-learning involves online studies through chat and videoconferencing. This kind of learning tool is [in] real time. It is like a virtual classroom, which allows students to ask, and teachers to answer, questions instantly through instant messaging, which is why it is called synchronous. Rather than taking lessons alone, students associating themselves with synchronous e-learning software or online courses can easily interact with fellow students and their teachers during the course."

Virtual classroom

"A virtual classroom is an online learning environment. The environment can be Web-based and accessed through a portal or software-based and require a downloadable executable file. Just like in a real-world classroom, a student in a virtual classroom participates in synchronous instruction, which means that the teacher and students are logged into the virtual learning environment at the same time."
Challenges in Preparing an Eldercare Workforce
There are numerous significant challenges in developing an effective eldercare workforce that may be addressed with new educational technologies and strategies. First (and foremost) is the insufficient number of prepared trainers. Eldercare providers typically do not have time, money, or other resources to offer the educational program development, training, and credentialing required to adequately prepare an eldercare workforce. This is compounded by an apparent lack of interest in eldercare and workforce preparation—a dearth encountered across all professional and paraprofessional fields and extant among front-line workers; this makes for a vacuum of critical knowledge and skills (Maiden, Horowitz, and Howe, 2010).
A second issue is the pressing need for more professionals and paraprofessionals with competencies in eldercare. This is the case both in the United States and worldwide, and in every discipline or field of care provision (WHO, 2005).
A related challenge is the desperate need for this workforce to be prepared in new competencies that reflect the unique healthcare challenges of an increasingly diverse and aging population. Five new competencies have been identified for all healthcare professionals: "provide patientcentered care"; "work in interdisciplinary teams"; "employ evidence-based practice"; "apply quality improvement"; and, "utilize informatics" (Greiner and Knebel, 2003). Also needed are new, agreed upon competencies specific to caring for a population aging with complex comorbidities, chronic illnesses, and multifaceted health and human service needs (Hayslip et al., 2010). The preparation of an eldercare workforce is hindered by the lack of universal and agreed upon competencies to assure eldercare providers are similarly trained and skilled (Costley, 2015; Nancarrow, Moran, and Graham, 2014).
Yet another key challenge is the low literacy and numeracy levels of many eldercare workers (Oeseburg, Hilberts, and Roodbol, 2015). Further, there is an incongruity between the health and human service care needs of older adults and their families and what the workforce is able to deliver. Existing delivery and payment structures do not support the levels and types of care older adults and their families require (Maiden, Horowitz, and Howe, 2010). Inadequate service support and compensation may in turn dissuade health workers from gaining the expertise needed to work effectively with older adults and their families.
Finally, we lack an adequate business case to demonstrate how and why specialized training and enhanced competencies produce safer, value-based, and cost-effective care (Bragg and Chin Hansen, 2011). A strong business case must be made to address stakeholder resistance to investing in eldercare workforce preparation. All of these key challenges conspire to suppress the motivation and pathways for preparing and elevating an eldercare workforce.
What Is Online Learning—and Is It Effective?
Online learning refers to varied approaches and formats ranging from text-only "electronic correspondence courses" to multimedia-rich offerings featuring a high degree of interactivity, access to external links, animations, and highquality simulations. This is an evolving field, so there are continuous innovations and improvements in options and educational platforms offering online training, as well as available types of technologies (Moore, Dickson-Deane, and Galyen, 2011). Innovations range from Massive Open Online Courses (MOOC) that use an open learning platform and a common structure for validating competency; to Open Badges that use digital badges as currency to demonstrate skills; to simulation applications offering trainees opportunities to demonstrate competencies using immersive products that mimic actual environments; to blended strategies combining online and face-to-face learning formats. (Online learning terminology definitions are summarized in Table 1.)
A review of the extant literature suggests online learning is equivalent to and possibly even more effective than traditional training approaches (Gallagher et al., 2005; Hobday, Savik, and Gaugler, 2010). Meta-analyses and systematic reviews comparing online to traditional face-to-face training find that online training, on average, produces stronger outcomes for learners than classes with only face-to-face instruction (Cook et al., 2011; Means et al., 2009). Findings also suggest "online learning is much more conducive to the expansion of learning time than face-to-face instruction" (Means et al., 2009; Irvine et al., 2012).
Nonetheless, comparative research to date has a high degree of methodological and educational heterogeneity, so pooling findings is not possible. Compared online training approaches vary widely in configuration (i.e., tutorial, synchronous discussion, MOOCS), instructional methods, and presentation. Participants in studies are primarily from the medicine, nursing, or allied health fields, and most effectiveness studies are observational. Thus, it is difficult to evaluate quality because quality standards are lacking in online education, and there are no clear eldercare competencies to serve as a metric for evaluating online training outcomes.
There is mounting evidence to suggest that online trainings, including blended learning models, result in significant savings compared to traditional face-to-face trainings. A comparison of costs associated with a blended E-learning approach compared to traditional didactic training costs of 100,000 community healthcare workers found savings of as much as 67 percent (Sissine et al., 2014). Web-based approaches require fewer enrollments for programs to reach a break-even point, and thus tend to be more cost-efficient (Maloney et al., 2012).
But there still is a limited understanding of the true costs associated with online learning approaches. Online training has a wide range of direct and indirect associated costs, including hardware, start-up, software providing sufficient equipment (i.e., video recording, editing), website and program content maintenance, salary support, or time for educators and instructional design teams to construct and maintain content. We need more research on the cost-effectiveness and cost-benefit evidence to encourage policy makers and key stakeholders such as government agencies, and healthcare and professional associations to invest in these learning approaches.
Relative Advantages of Online Learning
The leveraging and integrating of sophisticated multimedia and technologies offered by online learning afford important learning advantages. Available technologies offer the potential to create and implement highly engaging and effective online environments to support a wide variety of learning goals. Foremost among the numerous benefits of online education are flexibility and ease of access. In asynchronous modalities in particular, learners are able to access information and participate in knowledge forums on their own time, to fit work and life schedules. Access requires a computer and continuous Internet connectivity, which can pose a challenge for individuals with limited income, or in remote settings in which access and connectivity are intermittent or inadequate.
In another distinct advantage, online learning eliminates a "one-size-fits-all" approach, which has been shown to be ineffective. There is something for everyone (Kenefick et al., 2014). While content and delivery can be standardized, these also can be customized to meet diverse learning needs and styles. Participants can progress at their own pace, have repeated exposures to lectures or exercises as needed, and actively shape their learning experience based on personal style and preferences. Consequently, adaptive learning is possible by identifying a learner's style and need, personalizing content, and individualizing tracking, monitoring, support, and assessment (Braude et al., 2015; Cook et al., 2011).
Online learning addresses many but not all of the challenges to workforce preparation discussed above. Although it requires an initial investment in content development, once completed, it is not dependent upon availability of trainers or having a large number of educators, although expert involvement for ongoing monitoring and updating of materials is important. Thus, this type of learning overcomes the significant issue of educator shortages. Its reach is broad, without borders or geographic limitations; therefore it has the potential to provide self-paced learning approaches, to have widespread distribution, and to result in the preparation of large numbers of eldercare workers efficiently and within a short timeframe.
Limitations of Online Learning
There are noteworthy limitations to online learning. These concern issues related to limited teacher−learner engagement, learners' social isolation, technological difficulties, and lack of explicit pedagogical frameworks. As to the latter, the implicit framework guiding most online training is grounded in adult learning principles; these suggest that adults learn by relating new learning to past experiences, by linking learning to specific needs, and by practically applying learning, resulting in more effective and efficient learning experiences. It assumes that by enabling learners to be more active participants, a well-designed online learning program can motivate them to become more engaged with the content. This assumption limits an understanding of what reasonably can be accomplished by online learning strategies.
Also, it is unclear which types of knowledge and skills are imparted effectively through online training, or when a blended or traditional face-to-face approach should be employed. While online learning appears to excel in knowledge transfer and knowledge validation, in question is whether or not best practices, clinical skills, and know-how can be imparted effectively. The future eldercare workforce will be required to possess a broader range of technical and non-technical skills for working with complex and challenging patient populations. It remains to be seen whether or not online learning can provide effective instruction in behavioral and clinical skills such as communication techniques or hands-on techniques for helping older adults transfer or ambulate safely. Some evidence suggests that professionals and paraprofessionals learn certain skills more effectively using hands-on approaches such as modeling, and providing opportunities for problemsolving and offering immediate feedback (Marx et al., 2014).
However, the rapidly advancing field of simulation suggests that some skills can be imparted via online platforms. Existing simulation programs include a broad array of instructional strategies such as video animation, interactive gaming scenarios, multimedia instructional material, virtual patients, and online quizzes. Because simulation puts learners in quasirealistic situations, it is considered an authentic learning tool to prepare learners for real-life work (Cant and Cooper, 2014; Lahti, Hätönen, and Välimäki, 2014; Ellman et al., 2012).
But simulation training cannot replace real-life work-based experience, and there remains a need for in-person assessment of the learner's application of content, particularly with hands-on care. Blended learning may address this. Practical skills application is essential to the eldercare workforce's development and successful performance. An evaluative approach combining knowledge assessment and attitudes using E-learning technology with some in-person skills observation would allow a more in-depth understanding of the learner's application of skills and behaviors (Stathakarou, Zary, and Kononowicz, 2014).
Similar to other learning platforms, online learning is dependent upon transmitting established knowledge and evidence; it does not address the pressing societal need to advance agreed upon competencies specific to a changing healthcare system and eldercare needs. The Association of American Medical Colleges' (AAMC) MedEdPortal is a repository for curriculum and assessment materials organized around core competencies in medical education, and populated with peer-reviewed teaching and assessment materials. However, no such approach exists for eldercare preparation.
An online approach also does not overcome concerns related to delivery structures and reimbursement mechanisms that may dampen enthusiasm for pursuing eldercare training. However, flexibility and ease of access to online learning may motivate some direct care workers to expand their knowledge base and skills repertoire.
The Massive Online Open Course
The relative advantages and limitations of online training are exemplified in MOOCs (Goldberg et al., 2015; Liyanagunawardena, Adams, and Williams, 2013; Liyanagunawardena and Williams, 2014). We conducted a six-week MOOC, "Living with Dementia: Impact on Individuals, Families and Society," through Coursera. Offered twice over two years, 50,000 people participated. While most were from the United States, 39 percent were from 169 countries. Participants were mostly female (66 percent), healthcare professionals (>50 percent), followed by family caregivers (33 percent), health profession students (10 percent), and neuroscience researchers (5 percent). There was also a small (1 percent) but active group of persons with dementia. Participants represented diverse backgrounds, ages, and exposure to and experience with dementia. Learning tasks included watching twenty-three videotaped lectures (asynchronously) of ten to twenty minutes in duration, covering topics related to the disease process and its epidemiology; impact of dementia on daily living and quality of life; role of family caregivers and impact of the disease on their well-being; developing supportive home- and community-living environments; and societal and policy considerations. Weekly assignments involved identifying local resources, prevalence data and service needs, responding to quizzes, and developing an action plan to change dementia care.
Also, participants had the option of participating in a discussion board and forming micro-learning communities to explore subject matters of interest to created groups. An organic, voluntary element of the MOOC is participation in the discussion board, which for the most recent course generated more than 8,000 posts and thirty-two micro-communities. Of these, seventeen reflected specific interests, including supportive home environments, assistive technology, music therapy, carers' chat; and fifteen were based on geographic location reflecting fifteen countries to discuss barriers to dementia care and available resources. Participants in micro-communities generated resource libraries and shared personal and professional care experiences concerning barriers to and supports for dementia care. Personal and professional stories, experiences, and knowledge were freely imparted. One group in South America was formed to discuss the use of touchscreen technologies as a specific method to improve dementia care in that region. Learners in this group included application developers and occupational therapists.
The final assignment involved submitting an action plan in which learners were asked to generate a brief description of how they intended to use the knowledge they had acquired in the course to solve a dementia care challenge. Of the 1,200 action plans submitted, most focused on developing public awareness campaigns and education initiatives directed at the learner's specific community. A second category of action plans included helping family caregivers by initiating support groups, caregiver training programs, respite programs, or advocacy work such as advocating with policy makers for payment systems to support caregivers on family leave. The other most common category of action plans involved projects seeking to improve the dignity and quality of life for persons with dementia. Proposed projects included partnering with theater and music groups, engaging persons with dementia in the arts, developing Web-based applications or games, keeping persons with dementia engaged in meaningful activities, and developing dementia-friendly parks, libraries, and other public spaces.
This MOOC illustrates the potential strengths of online training. Foremost is its reach to large numbers of individuals to create a powerful international dialogue and learning community. It demonstrates that online learning can quickly create communities of learners that are able to use the platform for joint problem-solving and resource-sharing. It also illustrates how this approach generates high levels of participation, as evidenced in the discussion boards, completed assignments, and the number of times video lectures were opened and watched (>175,000 in the first course and 173,000 in the second). Finally, testimonies (see Table 2, below) demonstrate that participants expressed gaining both substantive knowledge and skills. Nevertheless, it was only possible to evaluate knowledge gains, not specific competencies and hands-on skills. Certainly, the MOOC provides an excellent forum for establishing foundational knowledge, for sharing resources, and for stimulating action.
Table 2. Select Testimonies Demonstrating Knowledge and Skills Gained
| | | |
| --- | --- | --- |
| Excerpted Testimony | Knowledge | Skills |
| "As a caregiver, I feel much more informed and prepared to provide the best care possible." | X | X |
| "I learned an enormous amount and realize that there is much more to learn about dementia and Alzheimer's Disease." | X | X |
| "I am so glad I took this course. It will help me think more analytically about clients' behaviors, which I often find confusing." | X |   |
| "You have no idea what a gift you have given all of us in the form of knowledge and empowerment. Thank you again, a million times." | X |   |
| "This course has helped me relate to some of the patients who are having memory problems." |   | X |
Conclusion
Online learning offers many important advantages and overcomes some but not all challenges confronting the preparation of an eldercare workforce. This form of learning is evolving, and is estimated to be at least five years away from fully integrating new and advanced technologies and reaching its maximum impact (Johnson et al., 2014). New educational technologies, such as gaming and simulation approaches, have yet to be widely adapted and integrated into online platforms. Progress in learning analytics, adaptive learning platforms, and the combination of innovative asynchronous and synchronous tools will advance the state of online learning now and into the future. Additionally, strong signals from a small body of research suggest this is a potentially powerful mechanism for transferring knowledge and possibly enhancing skills. Further evaluations combining online and in-person training scenarios are warranted to determine for which segments of the workforce and types of competencies they will work best.
Taken as a whole, studies to date support moving forward with online approaches to prepare an eldercare workforce. The advantages and potential for cost-savings suggest that these promising approaches warrant our investment. 
---
Laura N. Gitlin, Ph.D., is a professor in the Department of Community-Public Health and director of the Center for Innovative Care in Aging at the Johns Hopkins School of Nursing in Baltimore, Maryland. 
Nancy Hodgson, Ph.D., R.N., F.A.A.N., is an assistant professor in the Department of Acute and Chronic Care at the Johns Hopkins School of Nursing and associate director of implementation in the Center for Innovative Care in Aging.
Editor's Note: This article is taken from the Spring 2016 issue of ASA's quarterly journal, Generations, an issue devoted to the topic "America's Eldercare Workforce: Who Will be There to Care?." ASA members receive Generations as a membership benefit; non-members may purchase subscriptions or single copies of issues at our online store. Full digital access to current and back issues of Generations is also available to ASA members and Generations subscribers at Ingenta Connect. For details, click here.
---
References
Balogun, S. A., Fletcher, K., and Bradley, E. B. 2014. "Interprofessional Geriatrics Education Program: Train the Trainer Pilot Model." Journal of Gerontology & Geriatric Research 3: 161.
Beard, J. R., et al. 2015. "The World Report on Ageing and Health: A Policy Framework for Healthy Ageing." The Lancet. Retrieved January 21, 2016.
Bragg, E., and Chin Hansen, J. 2011. "A Revelation of Numbers: Will America's Eldercare Workforce Be Ready to Care for an Aging America?" Generations 34(4): 11–19.
Braude, P., et al. 2015. "Evaluation of a Simulation Training Programme for Geriatric Medicine." Age and Ageing. Retrieved January 22, 2016.
Cant, R. P., and Cooper, S. J. 2014. "Simulation in the Internet Age: The Place of Web-based Simulation in Nursing Education. An Integrative Review." Nurse Education Today 34(12): 1435–42.
Cook, D. A., et al. 2011. "Technologyenhanced Simulation for Health Professions Education: A Systematic Review and Meta-analysis." Journal of the American Medical Association 306: 978–88.
Costley, A. W. 2015. "Exploring Skills-based Competencies Through Geriatric Care Management Modules." Gerontology & Geriatrics Education (e-pub ahead of print) 20: 1–13.
Crisp, N., and Chen, L. 2014. "Global Supply of Health Professionals." New England Journal of Medicine 370(10): 950–7.
Crockett, E. T. 2014. "A Research Education Program Model to Prepare a Highly Qualified Workforce in Biomedical and Health-related Research and Increase Diversity." BMC Medical Education 14(1): 202.
Ellman, M. S., et al. 2012. "Using Online Learning and Interactive Simulation to Teach Spiritual and Cultural Aspects of Palliative Care to Interprofessional Students." Journal of Palliative Medicine 15(11): 1240–7.
Gallagher, J. E., et al. 2005. "Webbased vs. Traditional Classroom Instruction in Gerontology: A Pilot Study." American Dental Hygienists Association 79(3): 7.
Goldberg, L. R., et al. 2015. "Relationship Between Participants' Level of Education and Engagement in their Completion of the Understanding Dementia Massive Open Online Course." BMC Medical Education 15(1): 60.
Greiner, A. C., and Knebel, E., eds. 2003. Health Professions Education: A Bridge to Quality. Washington, DC: The National Academies Press. Retrieved September, 15, 2015.
Hayslip, J. R., et al. 2010. "Mental Health Attitudes Among Rural and Urban Older Adults." Clinical Gerontologist 33(4): 316–31.
Hobday, J., Savik, K., and Gaugler, J. 2010. "An Internet-based Multimedia Education Prototype to Enhance Late-stage Dementia Care: Formative Research Results." Geriatric Nursing 31(6): 402–11.
Institute of Medicine. 2008. Retooling for an Aging America: Building the Health Care Workforce. Washington, DC: The National Academies Press. Retrieved January 22, 2016.
Irvine, B., et al. 2012. "An Internet Training to Reduce Assaults in Long-term Care." Geriatric Nursing 33(1): 28–40.
Johnson, L., et al. 2014. NMC Horizon Report: 2014 Higher Education Edition. Austin, TX: The New Media Consortium.
Kenefick, H. W., et al. 2014. "On Your Time: Online Training for the Public Health Workforce." Health Promotion Practice 15(1 suppl): 48S–55S.
Lahti, M., Hätönen, H., and Välimäki, M. 2014. "Impact of E-learning on Nurses' and Student Nurses' Knowledge, Skills, and Satisfaction: A Systematic Review and Meta-analysis." International Journal of Nursing Studies 51(1): 136–49.
Liyanagunawardena, T. R., Adams, A. A., and Williams, S. A. 2013. "MOOCs: A Systematic Study of the Published Literature 2008–2012." The International Review of Research in Open and Distributed Learning 14(3): 202–27.
Liyanagunawardena, T. R., and Williams, S. A. 2014. "Massive Open Online Courses on Health and Medicine: Review." Journal of Medical Internet Research 16(8).
Maiden, R. J., Horowitz, B. P., and Howe, J. L. 2010. "Workforce Training and Education Gaps in Gerontology and Geriatrics: What We Found in New York State." Gerontology & Geriatrics Education 31(4): 328–48.
Maloney, S., et al. 2012. "Breakeven, Cost Benefit, Cost-effectiveness, and Willingness to Pay for Webbased Versus Face-to-face Education Delivery for Health Professionals." Journal of Medical Internet Research 14(2): e47.
Marx, K. A., et al. 2014. "Knowing Versus Doing: Education and Training Needs of Staff in a Chronic Care Hospital Unit for Individuals with Dementia." Journal of Gerontological Nursing 40(12): 26–34.
Means, B., et al. 2009. Evaluation of Evidence-Based Practices in Online Learning: A Meta-Analysis and Review of Online Learning Studies. Washington, DC: U.S. Department of Education.
Moore, J. L., Dickson-Deane, C., and Galyen, K. 2011. "E-learning, Online Learning, and Distance Learning Environments: Are They the Same?" The Internet and Higher Education 14(2): 129–35.
Nancarrow, S. A., Moran, A. M., and Graham, I. 2014. "Preparing a 21st Century Workforce: Is It Time to Consider Clinically Based, Competency-based Training of Health Practitioners?" Australian Health Review 38(1): 115–17.
Oeseburg, B., Hilberts, R., and Roodbol, P. F. 2015. "Essential Competencies for the Education of Nursing Assistants and Care Helpers in Elderly Care." Nurse Education Today 35(10): e32–5.
Pachana, N. A., et al. 2010. "Geropsychology Content in Clinical Training Programs: A Comparison of Australian, Canadian and U.S. Data." International Psychogeriatrics 22(06): 909–18.
Pelham, A. 2008. "Can Academic Gerontology Keep from Becoming Irrelevant?" Aging Today 29(2): 3–4.
Scanlon, E., McAndrew, P., and O'Shea, T. 2015. "Designing for Educational Technology to Enhance the Experience of Learners in Distance Education: How Open Educational Resources, Learning Design, and MOOCS Are Influencing Learning." Journal of Interactive Media in Education 2015(1): 1−9.
Sissine, M., et al. 2014. "Cost Comparison Model: Blended E-learning Versus Traditional Training of Community Health Workers." Online Journal of Public Health Informatics 6(3): e196.
Stathakarou, N., Zary, N., and Kononowicz, A. A. 2014. "Beyond xMOOCs in Healthcare Education: Study of the Feasibility in Integrating Virtual Patient Systems and MOOC Platforms." PeerJ 2: e672.
World Health Organization (WHO). 2005. Preparing a Health Care Workforce for the 21st Century: The Challenge of Chronic Conditions. Geneva, Switzerland: WHO.