Interview by Donald Koepke
Rev. Daniel Hooper is a retired pastor of the Evangelical Lutheran Church in America who spoke with Rev. Donald Koepke, answering questions regarding the LGBT community and religion. Rev. Hooper began his ministry in Southern California, but was removed from the clergy role when he came out. He was called to be pastor of Hollywood Lutheran Church in California before it was approved to have a gay pastor in a relationship. He has been the pastor of three congregations in Arizona and California, developed Lutheran Olympic Ministry 1984 for the Los Angeles Olympiad, and served as the director of the Southern California Ecumenical Council media office. An activist and theologian for LGBT inclusion in the church for decades at the local and national levels, he and his husband recently retired from Hollywood Lutheran Church and moved to the central coast of California. Koepke is director emeritus of California Lutheran Homes' Center for Spirituality and Aging, and is a member of ASA's Forum on Religion, Spirituality & Aging constituency group.
Dedication to the Treasured Lives Lost in the Orlando Massacre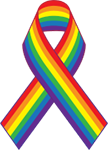 "In this Pride month, it is my honor to dedicate the newly released Summer 2016 issue of Generations on LGBT Aging to all those who lost their lives in Orlando, to those who were wounded, to their loved ones, to all who have in the past endured hate and violence, and to my community that rallies together, moving ever forward with our allies to build a safe and loving world."
-Karen Fredriksen Goldsen
Donald Koepke (DK): How crucial is faith to the health, aging, and well-being of LGBT older adults and their families?
Daniel Hooper (DH): Faith and the LGBT community have a complex relationship, made worse in recent decades by the rise of extreme fundamentalism and anti-gay rhetoric. LGBT people have been strongly discouraged all their lives from recognizing or attending to their spiritual needs. The homophobia of our society, especially on the right-wing religious end of the Christian Church, has insisted that gay people have no place in God's kingdom. Spirituality and faith are extremely important to LGBT people because we have had to work through conflicting values, social mores, personal awareness, and life experiences by ourselves, without a supportive community.
In many conservative Christian denominations, the sense of shame and guilt about personal sin becomes toxic for LGBT people. Many LGBT people with whom I have had long pastoral relationships have left the church in young adulthood, having continually heard: 'You are not welcome in this church.' For some, their loyalty to their faith tradition has been so strong that they never left in spite of the mixed messages of their church: 'For God so loved the world,' but 'God hates you and you will burn in hell.'
DK: How might faith communities work with LGBT elders who long ago left their churches, but wish to reconnect to something that is spiritual?
DH: Do not assume that there are many who 'wish to reconnect.' Once the psychic and spiritual damage is done, most people . . . will not have a burning desire to return. It is a difficult task to convince estranged people, late in life, that things have changed. And millions of LGBT people have moved from their home communities to find safety in larger communities. True ministry to LGBT elders will always begin with urban churches—themselves aging and struggling for survival—and faith communities in smaller cities will look to them for models.
Faith communities, like denominations, must engage the subject of human sexuality [over the course of ] months or years. Faith communities must earn the trust of LGBT people by showing the courage to stand with us in a public way. Many congregations advertise their openness and welcome by adopting an official statement and then making it publicly known, whether through community events, public policy advocacy, or creative ads and unapologetic web sites.
Preachers need to preach welcome, explicitly. Prayers need to be inclusive of LGBT people in plain language that cannot be missed. Parish ministry that typically involves celebrations of personal life experiences . . . needs to include the experiences of gay couples. The very language of a faith community must tangibly be translated to include people who have different family patterns.
It's also important to realize that the oldest generation of lesbian and gay people may still feel uncomfortable being out. A faith community's openness and welcome must not attempt to press or force closeted elders to suddenly be more open about their life experiences.
The faith community needs to be honest in admitting its historic complicity with institutionalized homophobia. People of all ages have been driven to self-loathing, despair, and suicide because of the shame and rejection they have met all their lives. Religious communities need to make the message clear: No matter what our faith tradition teaches about human failings and sinfulness, we do not teach that the Almighty means to shame, humiliate, reject, and despise anyone.
DK: What successful models are there for working with LGBT older adults through a faith community?
DH: Just because a faith community comes to the conclusion internally that it should be open to and affirming of LGBT people and their relationships and families, does not mean that LGBT people of any age will seek out the faith community. The first element of a model is for a congregation to make a commitment to discover, know, and engage in community activities, and so become visible as a supportive faith community unafraid to meet LGBT persons where they are in their life stories and in neighborhood or community experiences.
In most cities, and even in smaller towns, there is typically an LGBT community center, with events designed to draw LGBT people together. A faith community can engage those people by participating at whatever level they can, and would be welcomed.
DK: Which types of faith communities have evolved most in their thinking about issues of gender and sexuality and might be most welcoming to LGBT older adults? Which haven't?
DH: For the most part, churches that have begun this process are "Mainline Churches," congregations that many perceive as being old, stogy, and out of touch with real people. These denominations include, but are not limited to, the Evangelical Lutheran Church in America (ELCA), The Episcopal Church, the United Church of Christ, the Presbyterian Church, and perhaps soon, the United Methodist Church. The churches that have yet to creatively engage rather than condemn LGBT persons are the so-called Evangelical Churches.
DK: What prompted a change toward gay equality within your faith tradition?
DH: The ELCA and its predecessor denominational structures (prior to 1988) went through a series of "studies" of homosexuality and human sexuality over a period of more than twenty years. Its greatest hurdle was to officially include open lesbian and gay people in the study commission. I addressed one such national commission (about fifteen people) in 1990, and, as an openly gay pastor and writer, I was warmly received by some, and treated with disdain by others.
In August 2009, at the Churchwide Assembly of the ELCA, the church adopted a new social statement on human sexuality that for the first time opened the door to LGBT persons being able to serve as ordained clergy, and also acknowledged that the entire 4.5 million member church body was not all of the same mind about complex issues. As a result of that decision, a small group of congregations (100-plus out of 10,000) pulled out of the ELCA rather than tolerate more progressive thinking about human sexuality.
Even the preliminary studies did not magically occur. The secretive support group for gay people, started in 1974 in a Minneapolis apartment, became known as Lutherans Concerned for Gay People. Lutherans Concerned began to see its purpose as support, education, and advocacy. Local chapters sprang to life in many cities. Over three decades, Lutherans Concerned got the attention of supportive allies in the Lutheran Church who were not gay or lesbian.
DK: What is your faith tradition's present stance regarding LGBT persons?
DH: Today, LGBT people serve openly as clergy within the ELCA. The age-old institutional barriers that kept LGBT Lutherans deeply in the closet or outside the church have for the most part been dismantled, at least officially. But that kind of inclusive, reconciling, mind-changing work will continue for decades at the level where change is most important: the local congregational level.
DK: Over time, how have you modified your approach to reaching out to serve LGBT older adults and their families?
DH: I left the ranks of professional clergy in 1988 after being "outed" in an urban congregation in Southern California, and remained in secular employment until 2004, when the courageous Hollywood Lutheran Church (HLC) broke the rules and extended a letter of call to me to serve as their pastor.
For the first time, I was able to re-integrate my life experiences, spiritual discernment, pastoral skill set, and sense of mission—openly—in leading a congregation to minister not only with a historic congregation that was largely heterosexual, but also to do outreach to marginalized people. The true call became clear over the eleven years I served at HLC: [to minister to] the marginalized, including people in recovery from substance abuse, the homeless, the estranged LGBT community, and finally, those caught in the criminal justice system, many of whom were gay. At this moment we are connected with 120 inmates in twenty institutions around California.
DK: What are the issues that you feel will be most important to provide support and services to the LGBT community(ies) as people age?
DH: As with many other people, aging can be a lonely process. A smaller percentage of LGBT people have children, so they will need more community support. But if the time comes for assisted living or other institutionalized housing and care, LGBT people will be far less comfortable entering such arrangements, if it means they must somehow "go back in the closet." Aging in place is still a compelling, preferred model for older LGBT people. But it can only be hoped, as we all age, that in the decades ahead older heterosexuals will not be as naive or as narrow [-minded] as in the past. I would hope that more faith communities actively participate in or engage in elder ministries. Those faith communities that have already done their homework with regard to sexual minorities may find there are new and wonderful opportunities for ministry with aging LGBT people of faith.
---
Editor's Note: This article is taken from the Summer 2016 issue of ASA's quarterly journal, Generations, an issue devoted to the topic "LGBT Aging" ASA members receive Generations as a membership benefit; non-members may purchase subscriptions or single copies of issues at our online store. Full digital access to current and back issues of Generations is also available to ASA members and Generations subscribers at Ingenta Connect. For details, click here.