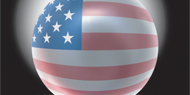 By Charles Christian Whitlock
As a social worker and Veteran's Affairs (VA) accredited claims agent working in a continuing care retirement community (CCRC), I am in a unique position to help older adult veterans and their spouses access the benefits available to them, and pass along the knowledge I've gained.
Recently, a woman entered the skilled rehabilitation unit at the CCRC post-hospitalization. She couldn't live independently because of physical and cognitive impairments, so we explored alternative living options such as private duty or skilled homecare, adult daycare, personal and nursing home care.
But first I asked if either she or her spouse were veterans. Her deceased husband had served in World War II. This information opened up new options. For one, she might qualify for a Surviving Spouse VA Pension. Her income was limited, so personal care was originally not an option because Pennsylvania's Medicaid program has no assisted living benefits. However, thanks to her husband's service, personal care might now be a possibility. 
Benefits Many, but Awareness Spotty
After becoming a VA accredited claims agent in 2011, I began educating elders and healthcare professionals on VA benefits. I was amazed at the lack of knowledge concerning VA resources and benefits, and conducted an informal survey at five Wesley Enhanced Living communities in Pennsylvania to gauge the knowledge of VA benefits among residents.
One hundred and thirty-seven veterans and their spouses completed the survey. Most respondents lacked knowledge about any of the veterans benefits listed in the questionnaire. The survey also explored what VA benefits the respondents would like to learn about, and those covered many bases—pension, burial and-or memorial, healthcare and dependent or survivor benefits.
Older adults most frequently use the pension benefit, which is paid to wartime veterans with limited income who are permanently disabled or age 65 or older.
But veterans also can apply for VA healthcare and if they qualify can be placed into a priority group. Once approved for VA healthcare, the veteran can receive medical treatment at any VA healthcare facility.
Non-service-connected pension is broken down to include basic, homebound and aid and attendance. To be eligible for the basic pension, older veterans must be age 65 years old or older, and have served one day during wartime, 90 days or more of active duty, not be dishonorably discharged, meet the net worth limitations and have limited income. Consistent unreimbursed monthly medical expenses are deducted from gross income. Additional requirements need to be met for homebound or aid and attendance pension. Surviving spouses of wartime veterans might also qualify for a survivors pension.
Benefits for Spouses
If a veteran had a service-connected death or a service-connected disability and subsequently died, the widowed spouse might qualify for Dependency and Indemnity Compensation (DIC). Any veteran other than a dishonorably discharged veteran can be buried in a VA National Cemetery, as can their spouse, sharing the gravesite. Burial includes gravesite, opening and closing the grave, headstone and perpetual care. The veteran might qualify for other burial benefits if they choose to be buried outside of the VA National Cemetery.
In working with clients who are veterans or spouses, healthcare professionals need a basic understanding of veteran benefits to adequately assist and advocate for this population. The National Association of Social Workers has responded to the needs of the veteran population by creating training programs and credentials for social workers who work with veterans and their families.
Information on veteran benefits is available at www.va.gov. The Federal Benefits for Veterans, Dependents & Survivors 2013 edition is available on the VA website in the publications section. There are also accredited lawyers, claims agents and veteran service organizations that assist veterans with their applications and claims for benefits. The VA's Office of the General Counsel Webpage under Accreditation has this information.
What happened to the woman in the CCRC? She moved into an apartment with personal care services. Her monthly income was approximately $2,500. She applied and qualified for the maximum widowed spouse monthly VA pension benefit of $1,113. I was meeting with her one day and she told me that she received her first check from the VA; then looked over at her husband's picture and said, "He is still looking after me."
Without this benefit she would not have had the same options, and without knowledge of it she would have not known to apply. How many of us see older adults in the wrong settings or without enough care in the community because of a lack of resources? It is our responsibility to know the resources and benefits available and share that information with our clients. 
---
Charles Christian Whitlock, L.C.S.W., C.S.W.-G., C.D.P., is a VA accredited claims agent and director of Social Services at Wesley Enhanced Living in Pennypack Park, Penn.