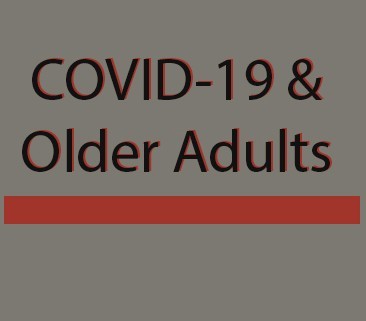 Editor's Note: The American Society on Aging continues to monitor the world's response to the COVID-19 pandemic and wishes to highlight resources on this page that are pertinent to our membership and those who work with older adults. 
ASA members are helpers by nature, so AgeBlog recently reached out to Shireen McSpadden, the executive director of the City and County of San Francisco Department of Disability and Aging Services, to find out about plans the department has for preventing social isolation in elders, as well as for recommended courses of action for ASA members.
On Monday, March 16, California Gov. Gavin Newsom announced an executive order that all people ages 65 and older and those with chronic conditions should shelter in place. This set the stage for local public health officials to develop even stronger imperatives in San Francisco, which they did.
San Francisco Mayor London Breed issued an order (to date in effect in eight surrounding counties) to follow Newsom's, saying that all San Francisco residents must shelter in place at home except to go out to provide essential work or to obtain essential items. Residents must practice "social distancing" (maintaining a 6-foot distance) from others at all times.  All non-essential businesses were closed, including places of worship, gyms, hair salons, etc., leaving open only grocery stores, pharmacies and other essential businesses such as medical offices.
McSpadden emphasizes the importance, not just for San Franciscans, but for people nationwide to respect public health officers' decrees and remain at home, which in turn may prevent older adults and those with chronic conditions from getting the virus. "Thoroughly wash hands often," whenever one touches anything, according to McSpadden and wipe down anything others have been touching, which is challenging, but essential.
McSpadden is quite concerned that, as older adults shelter in place they are experiencing social isolation, a condition that can lead to higher risks for high blood pressure, heart disease, obesity, weakened immune systems, anxiety, depression, cognitive decline, Alzheimer's disease and even death, according to the National Institute on Aging.
"We already know social isolation is a giant public health issue, and it will be exacerbated with the country shutting down," said McSpadden. She's particularly concerned about people with dementia and those who live alone during the shelter-in-place decree.
"As a network of area agencies on aging (AAA) and other programs that serve elders, we're figuring out ways to engage older adults in community, whether it's by phone or neighbors reaching out to neighbors. Programs are ramping up to do online social engagement, for example, Senior Centers Without Walls," she added. San Francisco's Community Living Campaign works with a number of neighborhood networks and has developed resources for individuals and organizations to use (see sidebar below). In addition, the City has a robust choir program for older adults, and the Community Music Center is finding ways to do video singing so members can still engage. These are just a few examples of the innovative approaches that San Francisco community organizations are adopting.
For ASA members not on the frontlines who are seeking ways to help older adults, McSpadden suggests picking up the phone and making calls, as many older adults are not computer savvy and may not know their way around video chat programs.
"Neighbors need to reach out to neighbors. Leave a note. Knock on a door. Just stay 6 feet away, and ask if they need anything," she said. "Let's go back a bit to the old ways of doing things."
Since the executive order, home-delivered meal requests to McSpadden's department have increased three-fold, she said. They are working at the federal and state levels to clarify emergency funding packages in the hopes they can relax the rules of who qualifies for such meals during the shelter-in-place order. Her department also continues to provide congregate meal services, but on a take-out basis, which means someone needs to pick up the meals and/or deliver them.
"We'd like to get to a system where we'll have much more capability of getting stuff into people's homes," McSpadden said. "The Department's Resource and Benefits Hub has a variety of workers on the phone who can sort through such problems, and we're making that more robust so that we can better understand the needs that have to be met," she added. She's very concerned not only about food access, but also about elders getting needed prescription medications.
Businesses in San Francisco are branching out into meal and medication delivery services, which will enable them to hire more workers—a double benefit for the many people out of work. Groceries are offering early hours for older adults–only shopping, and the AAA network is scrambling to better support people staying at home. McSpadden's department is mobilizing their staff disaster service workers who may be working from home.
The shelter-in-place order allows people to continue visiting older adults for whom they are caregivers, but McSpadden urges caregivers to remember that any time they enter someone's house they are potentially bringing the virus in with them. Wash hands; wipe down items.
People are free to go outside and exercise—as long as they retain a 6-foot distance away from others. "I know of one spontaneous group that got together on the street (with so few cars now), they had some music and practiced exercises 6 feet away from one another," says McSpadden. By the next day, the group had doubled in size. People crave seeing one another and there are many adults older than age 65 who are very active and need the exercise.
Finally, McSpadden's department and many across the country are setting up volunteer networks so volunteers can call in and be matched with jobs that need doing (watch this space for that call-in number).