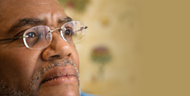 By Diane Justice and Scott Holladay
Dual eligibles, individuals who are enrolled in both the Medicare and Medicaid programs, have the most complex needs of participants in each program—yet they often receive fragmented care. These two programs finance distinct health and long-term services and supports (LTSS), operate under different rules, and provide services through uncoordinated delivery systems. Medicare is administered at the federal level by the Centers for Medicare & Medicaid Services (CMS) while Medicaid is a joint federal-state program administered by states. Integrating the financing and delivery of Medicare and Medicaid services offers the potential for reducing fragmentation, improving health outcomes, and controlling costs.
Coordinating care provided to Medicare-Medicaid beneficiaries has been a longstanding challenge. These low-income individuals, who often have multiple chronic conditions and functional support needs, must navigate a confusing maze of multiple program structures to access care. A partnership between federal and state governments is needed to advance reforms.
States are arguably in a better position to adopt delivery system reforms that would improve care for dual eligibles because of Medicaid's ability to finance care coordination activities and the policy levers available to states to influence organization of health and LTSS. However, states are not likely to reap the majority of cost-savings from their investments. Medicare would likely see the most savings through reduced hospitalizations, more efficient use of specialty care, and improved beneficiary transitions from one care setting to another. States have indicated they would be willing to undertake reforms if they could share in the savings achieved (Schwartz, Mollica, and Weil, 2007). The new CMS demonstrations make that possible.
Partnering for Better, More Efficient Care
In 2011, two CMS offices, the Medicare-Medicaid Coordination Office and the Center for Medicare and Medicaid Innovation, announced a partnership with states to develop and test models for delivering and financing integrated care for Medicare-Medicaid enrollees. States were invited to apply to receive $1 million contracts with CMS to work with stakeholders to develop a proposal for integrating delivery of primary, acute, behavioral and LTSS. Contracts were issued to fifteen states, and each state had one year to submit a demonstration proposal to CMS.
Aligning services and financing
Several months later, at the states' urging, CMS launched the Medicare-Medicaid Financial Alignment Initiative, which gave all states the opportunity to develop and submit proposals to integrate Medicare and Medicaid services and financing according to two financial alignment models. This initiative differed from the previous announcement in that it did not award states funds to support their planning efforts (CMS, 2011). The fifteen states that were awarded $1 million demonstration design contracts were also eligible to include one or both financial alignment models in their demonstration proposals to CMS.
The objectives of the Financial Alignment Demonstration are to improve the beneficiary experience in accessing care, deliver personcentered care, promote individuals' independence in the community, improve quality, eliminate cost-shifting between Medicare and Medicaid, and reduce costs for the state and federal governments through improvements in care and coordination (CMS, 2012). States were required to submit proposals by May 31, 2012.
Models for integration
The two integration models made available under the Financial Alignment Initiative were a capitated model and a managed fee-for-service (MFFS) model. Under the capitated model, CMS, the state, and Medicare-Medicaid Plans (MMP), which are designed specifically for the demonstration, enter into three-way contracts to blend financing and delivery of Medicare and Medicaid services into a comprehensive delivery system and management structure. Under the MFFS model, states use fee-for-service financing to create models that typically build on delivery systems, such as medical homes and health homes, to coordinate care for Medicare-Medicaid beneficiaries. Both models integrate primary care, acute care, behavioral health services, and LTSS, and both provide vehicles for sharing Medicare savings with states (see article by Morley, Walsh, and Wilkin on page 24).
Of the states that submitted proposals to CMS to conduct Financial Alignment Demonstrations, about twenty are continuing to pursue demonstrations. As of August 2013, six have entered into Memoranda of Understanding (MOU) with CMS, which indicates that negotiated revisions to their proposals have given them the go ahead to prepare for implementation. These states include Massachusetts, Ohio, Washington, Illinois, California, and Virginia. Washington began implementation of its demonstration in July 2013 and Massachusetts will begin in fall 2013. The other four states with MOUs intend to begin their demonstrations in 2014. The other states still in play are working with CMS to revise their proposed models as they learn about the policies put in place by the early adopters. 
Off and Running
Getting the demonstrations off the ground has been more challenging than expected, for a variety of reasons. First, these efforts are blazing new ground; developing new service delivery, payment, quality measurement and management structures to integrate programs as large as Medicare and Medicare is complicated. Second, states continued to work with stakeholders to respond to their concerns about undertaking, in some cases, significant changes in the way services are delivered. Finally, revisions were needed to state management information systems, payment systems, and enrollment processes before the demonstrations could begin. 
In states with signed MOUs implementing capitated models, readiness reviews are being conducted jointly by CMS and the state to assess the preparation of each Medicare-Medicaid Plan, selected through a competitive procurement process, to accept enrollment and provide beneficiaries with continuity of care. In states using the capitated model, the next step prior to implementing the demonstration is adoption of three-way contracts between CMS, the state, and plans that contain even more specific agreements than were incorporated in the CMS/state MOUs. For MFFS states, a final demonstration agreement is executed between CMS and the state; following this, the demonstration is authorized to accept beneficiary enrollment.
Because aspects of a state's proposed demonstration submitted to CMS in May 2012 can (and have) changed during state/CMS MOU negotiations, the only state demonstrations that can be analyzed with reliability are the six for which MOUs have been signed. Of those, none are implementing their demonstrations statewide; each is covering most subpopulations that are dually eligible for Medicare and Medicaid, except that persons receiving developmental disability services are often not included; and five of the six states will be operating capitated models. Washington, which is implementing a MFFS model, also proposes to adopt a capitated model in King County (Seattle) and in another county in 2014.
The central aspect of each state's demonstration is the structure it has established to integrate primary care, acute care, specialty medical services, behavioral health services, and LTSS. In all states across the country, care coordination for LTSS is more extensively developed for dual eligibles than for any of the other service areas. LTSS systems are Medicaid-financed and state-developed and the roles of many of the existing LTSS care coordination agencies have been incorporated into the new integration structures in most of the states with MOUs in place.
Medicare-Medicaid beneficiaries have not had the same access to care coordination for primary care and acute services as other Medicaid beneficiaries. One could argue that given the complex medical conditions of many dually eligible beneficiaries, their frequent transitions from hospitals to the community to nursing facilities and back, and relatively high rates of avoidable hospitalizations, heightened attention to primary care coordination through the new integration entities could make an important contribution to improving their health status.
A Look at the Capitated Models
In capitated demonstration models, health plans applying to be demonstration-specific Medicare-Medicaid Plans must submit to CMS their approach to carrying out the elements of the Medicare Advantage Special Needs Plan (SNP) Model of Care. These provisions, along with state specific modifications, heavily influence the care coordination standards incorporated into state MOUs governing the capitated models. Expectations for enrollee risk stratification using predictive modeling, health risk assessments, availability of an interdisciplinary care team, and transition protocols are examples of standards drawn from a primary care focus. State contributions to care coordination standards for MMPs are often grounded in welldeveloped principles of self-direction, choice, and assessments for activities of daily living and behavioral health needs.
These care coordination standards, which are both state-specific and reflective of commonly accepted principles, are implemented through MMPs in capitated models. The following is a synopsis of the roles states have assigned to MMPs and community agencies for the provision of care coordination in the capitated demonstration models. Rather than relying on managed care organizations to design delivery systems, states that have signed MOUs are specifying many elements of integrated delivery systems. In many cases, roles performed by agencies in existing state LTSS delivery systems will continue in some form.
Massachusetts' capitated demonstration
The Commonwealth of Massachusetts was the first to sign an MOU with CMS. Enrollment is expected to begin by fall 2013 and only Medicare-Medicaid enrollees with disabilities, ages 21 to 64, will be eligible. The state and CMS will contract with Integrated Care Organizations (ICO), which are Medicare-Medicaid Plans. They will receive capitated payments to provide Medicare and Medicaid services and have primary responsibility for coordinating care for all enrollees.
ICOs will conduct comprehensive assessments of enrollees' social, medical, behavioral, and functional needs, as well as strengths and goals; these will be used to develop Individualized Care Plans. They will also support a person-centered Integrated Care Team for all enrollees to help integrate medical care, behavioral health services, and LTSS (CMS and the Commonwealth of Massachusetts, 2012).
Massachusetts is requiring ICOs to contract for Independent Living and LTSS (IL-LTSS) coordination with community-based organizations that historically have provided this service, such as Independent Living Centers, Recovery Learning Communities, and Aging Services Access Points. The IL-LTSS coordinator will be a member of an enrollee's Interdisciplinary Care Team as appropriate (CMS and the Commonwealth of Massachusetts, 2012).
Ohio's capitated demonstration
Ohio was the third state to sign a demonstration MOU with CMS and plans to begin enrolling beneficiaries into Integrated Care Delivery System (ICDS) plans (Medicare-Medicaid Plans) in 2014. As in other states using capitated models, Ohio's ICDS plans will have overall responsibility for coordinating care; however ICDS plans will be required to contract with area agencies on aging for HCBS waiver service coordination for individuals older than age 60, and may contract with other entities so enrollees ages 60 and older may have a choice of HCBS coordinators. For individuals younger than age 60, plans may provide waiver service coordination directly or contract with another entity (CMS and the State of Ohio, 2012).
ICDS plans will be required to contract with health homes for the provision of care coordination for enrollees with serious mental illness (CMS and the State of Ohio, 2012). Individuals who qualify for health home services will have the option of selecting a health home contracted with their ICDS plan to coordinate their services, rather than the plan itself. If a beneficiary selects a health home, it will coordinate all of their physical health, LTSS, and social services, as well as behavioral health services. Only Community Behavioral Health Centers are eligible to become Medicaid health homes in Ohio. The state launched its health home program in five counties in October 2012, and plans to expand statewide in 2013.
Illinois' capitated demonstration
In Illinois, Demonstration Plans (Medicare-Medicaid Plans) will be responsible for care coordination to integrate primary care, specialty care, behavioral health, and LTSS, including coordination of HCBS waiver services. There are no provisions requiring plans to share care coordination responsibilities with other entities, however plans have the option to contract with organizations that currently provide care coordination services under the waivers. Agencies that currently conduct individual eligibility determinations for HCBS waivers will continue their role in the demonstration (CMS and the State of Illinois, 2013).
Illinois has several delivery system requirements that specify the role of primary care providers in care management. Demonstration plans must include medical homes in their networks, so enrollees can choose one to be their primary care provider and coordinate primary care. Plans are also required to operate "SNFist" programs, which use physicians and other practitioners who specialize in care for nursing facility residents to provide care management in nursing facilities, improve outcomes, and reduce hospitalization rates of nursing facility residents.
As part of their responsibility for coordinating LTSS, Demonstration Plans also have a role in implementation of the Colbert Consent Decree, which resulted from an Olmstead lawsuit in Cook County. Plans will assist enrollees who chose to transition from nursing facilities to community living.
California's capitated demonstration
California's capitated demonstration will contract with Cal MediConnect health plans (Medicare-Medicaid Plans) to provide enrollees with all Medicare benefits and most Medicaid services. Health plans are responsible for coordinating medical, LTSS, and behavioral health services and prescription drugs by using Interdisciplinary Care Teams. Where specialty behavioral health services are not included in the capitated rate, plans are responsible for coordinating with county behavioral health providers. Plans may provide care coordination directly through their own staff, or through primary care or multi-specialty practices.
Plans will also coordinate with two local public agencies that have existing and continuing roles in managing key services. County social service agencies will continue to authorize In-Home Supportive Services (IHSS), the state's large Medicaid personal care program, but funding for IHSS services will be included in capitated payments to plans. Behavioral health MOUs will be established between the plans and the local agencies that administer Medicaid mental health specialty plans (CMS and the State of California, 2013).
Plans are also expected to coordinate with Multipurpose Senior Services Program (MSSP) HCBS waiver providers and must contract with all MSSP providers in good standing and continue their current funding level until March 31, 2015. Because many MSSP participants use IHSS for help with activities of daily living, care coordination is the most utilized waiver service. California's draft Assessment and Care Coordination Standards specify that plans' contracts with MSSP organizations will clarify care management responsibilities of each entity (California Department of Health Care Services, 2013).
Virginia's capitated demonstration
Virginia's capitated demonstration will cover beneficiaries ages 21 and older with some exceptions, and will include nursing facility residents and participants in the Elderly or Disabled with Consumer Direction waiver. As in other states, the goal is to coordinate the full range of services used by enrollees, including medical, behavioral health, and preventive services, medications, LTSS, and social services.
Participating Plans (Medicare-Medicaid Plans) are encouraged to partner or contract with entities currently providing care management services, such as adult daycare centers, nursing facilities, and Community Service Boards, which are single-entry points for public mental health, intellectual disability, and substance use services. Plans are encouraged to develop innovative payment arrangements in contracting for care management, such as subcapitation, performance incentives, and shared savings (CMS and the Commonwealth of Virginia, 2013).
For the small number of individuals with intellectual and developmental disabilities who are eligible for targeted case management, these services will not be covered by plans, but will instead remain fee-for-service. Plans are expected to collaborate with targeted case management providers in coordinating other Medicaid and Medicare services.
The Managed Fee-for-Service Model
To date, only one state with a MOU has adopted this model, but several others are working with CMS to develop MOUs. Because the organization of this demonstration's financing and service delivery system differs substantially from the approved capitated models, we have analyzed Washington's model in greater detail.
Washington's managed fee-for-service demonstration
Washington is the only state at this time with an approved MOU for a managed fee-for-service demonstration and is the first state to launch its demonstration, effective July 1, 2013. Washington is using Medicaid health homes to provide "high-touch" care coordination for high-risk, high-cost, Medicare-Medicaid beneficiaries who continue to receive Medicare and Medicaid services through fee-for-service. The MFFS demonstration covers all but two counties in which the state is proposing to implement a capitated demonstration in 2014.
Washington defines health homes as networks of organizations providing care coordination services, managed by a lead organization. A wide range of organizations is eligible to participate in health home networks, which helps to enhance access and provide a good match between beneficiary needs and care coordinator capabilities. Health homes are expected to negotiate agreements with other providers and organizations, particularly agencies that authorize Medicaid services, to facilitate referrals and coordinate roles (CMS and the State of Washington, 2012). 
Lead organizations contract directly with the state, and subcontract with Care Coordination Organizations (CCO) to provide health home care coordination. Typically, Medicaid refers beneficiaries to health homes based on an analysis of claims and predictive modeling, which establishes their eligibility. When the lead organization receives referrals, it assigns them to CCOs by using a smart assignment process based on existing provider relationships or beneficiary choice (Washington State Health Care Authority, 2013).
The lead organization also handles billing for its network, collecting encounter data and submitting them to Medicaid, then disbursing payments to the CCOs. Payments can only be made when health home services are delivered, so they have a strong incentive to report encounters. Health homes will receive Medicaid monthly payments if the health home has an encounter with a beneficiary in a particular month, with the payment based on the beneficiary's intensity tier. For the first month, an additional amount will be added to the monthly payment for outreach, engagement, and development of an individual's Health Action Plan. The state has designated 10 percent of each monthly payment for administrative functions. A 2 percent performance withhold, beginning in the second year, will be paid to health homes based on the completion rate of individual Health Action Plans (Washington State Health Care Authority, 2013).
Washington leveraged its existing infrastructure in several ways. Care coordination organizations that provided services under Medicaid's Chronic Care Management Program are expected to participate in health home networks. While health homes will be responsible for coordinating most services, the state will maintain its existing system of HCBS waiver case management. Area agencies on aging provide coordination for older adults and adults with physical disabilities, while the state's Division of Developmental Disabilities coordinates waiver services for individuals with developmental disabilities. Waiver case managers will continue to manage HCBS services, and health homes will be responsible for coordination related to chronic conditions and care transitions. 
Washington capitates financing of Medicaid mental health services through its regional support networks (RSN), and these entities will continue to authorize mental health services and manage their provider networks. RSNs and health homes are expected to collaborate in coordinating other Medicare and Medicaid services. Both the RSNs and the area agencies on aging are eligible to be designated as health home lead entities and CCOs. 
Washington is also leveraging its Predictive Risk Intelligence System (PRISM), a Web-based tool used for predictive modeling and clinical decision support developed for its Chronic Care Management Program. PRISM will identify Medicare-Medicaid beneficiaries who are eligible for health home services because of chronic conditions. PRISM risk scores of 1.5 or higher indicate beneficiaries' risk of developing a second condition, making them eligible for health home services. This score was selected for health home eligibility because it predicts that a beneficiary's medical costs will be 50 percent greater than the average Medicaid costs for the state's Supplemental Security Income disability population, thereby targeting health home enrollment to people with the most complex health needs. The state's data also show that high PRISM scores (derived from medical costs and clinical conditions) are associated with high use of other Medicaid services, including LTSS, mental health care, substance use services, and intellectual and developmental disability services (CMS and the State of Washington, 2012).
Demonstrations Can Lead to Better Care
CMS has funded an independent evaluation of the Financial Alignment Demonstrations. As these demonstrations proceed, the evaluation will determine their impact, including personlevel health outcomes, beneficiary experience of care, changes in patterns of primary acute and LTSS use and expenditures, and any shifting of services between medical and non-medical expenses (CMS, 2013). As most dual eligibles currently receive uncoordinated, fragmented care, these demonstrations will test new ways of integrating care and hold the promise of achieving better care and quality of life for Medicare-Medicaid beneficiaries.
---
Diane Justice is senior program director for the National Academy for State Health Policy in Washington, D.C. Scott Holladay is a program manager for the National Academy for State Health Policy.
Editor's Note: This article is taken from the Summer 2013 issue of ASA's quarterly journal, Generations, an issue devoted to the topic "Integrating Services for Dual Eligibles." ASA members receive Generations as a membership benefit; non-members may purchase subscriptions or single copies of issues at our online store. Full digital access to current and back issues of Generations is also available to ASA members and Generations subscribers at Ingenta Connect. For details, click here.
---
References
California Department of Health Care Services. 2013. Draft Assessment and Care Coordination Standards (January 22). Retrieved June 1, 2013.
Centers for Medicare & Medicaid Services (CMS). 2011. State Medicaid Director Letter, SMDL #11-008. Retrieved June 1, 2013.
CMS. 2012. Medicare-Medicaid Coordination Office FY 2012 Report to Congress. Retrieved June 1, 2013.
CMS. 2013. Medicare-Medicaid Coordination Office: MFFS Guidance Letter 4-17-13. Retrieved June 1, 2013.
CMS and the Commonwealth of Massachusetts. 2012. Memorandum of Understanding Regarding a Federal-State Partnership to Test a Capitated Financial Alignment Model for Medicare-Medicaid Enrollees. Retrieved June 1, 2013.
CMS and the Commonwealth of Virginia. 2013. Memorandum of Understanding Regarding a Federal-State Partnership to Test a Capitated Financial Alignment Model for Medicare-Medicaid Enrollees. Retrieved June 1, 2013.
CMS and the State of California. 2013. Memorandum of Understanding Regarding a Federal-State Partnership to Test a Capitated Financial Alignment Model for Medicare-Medicaid Enrollees. Retrieved June 1, 2013.
CMS and the State of Illinois. 2013. Memorandum of Understanding Regarding a Federal-State Partnership to Test a Capitated Financial Alignment Model for Medicare-Medicaid Enrollees. Retrieved June 1, 2013.
CMS and the State of Ohio. 2012. Memorandum of Understanding Regarding a Federal-State Partnership to Test a Capitated Financial Alignment Model for Medicare-Medicaid Enrollees. Retrieved June 1, 2013.