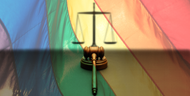 By Robert Espinoza
In December 2015, the White House Conference on Aging released a final report summarizing its decennial gathering, held earlier that year (White House Conference on Aging, 2015). In previous conferences, this report has mapped policy imperatives for the aging and long-termcare sectors.
Dedication to the Treasured Lives Lost in the Orlando Massacre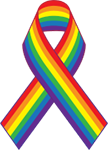 "In this Pride month, it is my honor to dedicate the newly released Summer 2016 issue of Generations on LGBT Aging to all those who lost their lives in Orlando, to those who were wounded, to their loved ones, to all who have in the past endured hate and violence, and to my community that rallies together, moving ever forward with our allies to build a safe and loving world."
-Karen Fredriksen Goldsen
In this spirit, the 2015 report outlined a variety of public and private sector recommendations, actions, and public input across four areas: retirement security, healthy aging, long-term services and supports, and elder justice. Though the numbers of lesbian, gay, bisexual, and transgender (LGBT) older adults is rapidly growing and uniquely affected across all four areas, such elders were mentioned only twice in the report: in an acknowledgement  that LGBT elders deserve age-friendly communities, and in a description of an initiative to assess how the aging network can best reach LGBT older people through the Older Americans Act (OAA). The Act funnels significant resources to the aging network nationwide, yet never mentions LGBT elders.
While narrow in scope, this lack of attention embodies how the federal government construes LGBT older people. The notion of age-friendly communities for LGBT people affirms that equity and inclusion are part of an increasingly popular policy aspiration to create accessible, city-wide environments with robust home- and community-based services and supports (World Health Organization, 2007). The OAA initiative speaks to the ongoing charge to document the needs of LGBT elders across a range of physical, economic, and social factors—a national project structurally underfunded in the private and  public sectors.
Although researchers and practitioners consistently describe LGBT elders as exhibiting smaller support networks, aging with higher rates of disability and chronic illness, and experiencing discrimination across long-term care, the systems interfacing with LGBT elders rarely designate them in policy reforms or as funding priorities (Fredriksen-Goldsen et al., 2011; National Academy on an Aging Society and  Services and Advocacy for GLBT Elders [SAGE], 2011). Moreover, LGBT elder advocates are asked routinely to substantiate their widespread challenges through rigorous, quantitative research and intensive evaluations to garner government support—despite the dearth in large-scale data, research, and program evaluations on LGBT people, especially in the context of aging.
This dilemma places LGBT aging at an important policy crossroads. The next era of policy change for LGBT elders calls for progress in two broad areas: specifying LGBT older people in the regulations that govern and fund long-term care, housing, and community-based services; and a creating a dedicated project to study and improve data collection on the lives of LGBT older people. Future policy opportunities include mandating LGBT cultural competence throughout the long-term-care system, creating safer and more affordable housing options, expanding nondiscrimination protections nationwide, and funding a broad array of supports and services for LGBT older people.
Early Advocacy in LGBT Aging
In 2000, the National Gay and Lesbian Task Force published Outing Age, a landmark publication delineating the general lack of protections for LGBT people in areas such as Medicare, Medicaid, and housing, among others, while positing that LGBT elders suffer the dual consequences of ageism within the LGBT community and heterosexism within the aging and longterm-care sectors, marginalizing this cohort in both spheres (Cahill, South, and Spade, 2000).
In 2010, the Movement Advancement Project and SAGE released Improving the Lives of LGBT Older Adults, a comprehensive report enumerating more than fifty recommendations across areas such as Social Security, Medicare, Medicaid, veterans benefits, visitation, and medical decision-making (MAP and SAGE, 2010). This report elicited endorsements from influential national aging organizations including the Center for American Progress, AARP, the American Society on Aging, and the National Senior Citizens Law Center (now Justice in Aging)—a first for the LGBT aging movement. It also complemented the opening of an office in Washington, D.C., for SAGE, the country's premiere organization for LGBT older people, which provided a dedicated voice to lobby for concrete federal changes (Espinoza, 2013a).
That same year, the U.S. Department of Health and Human Services (HHS), through its Administration on Aging, announced a grant to seed the National Resource Center on LGBT Aging, which would ultimately train thousands of aging providers on LGBT cultural competence, among other strategies, and exponentially elevate LGBT issues in the policy world (Meyer, 2011). Together, these developments engendered the focus, visibility, and collaboration to build a superior advocacy agenda and network of champions in the years to come.
From 2010 to 2014, three developments characterized the LGBT aging policy field: the production of seminal LGBT aging−themed policy reports, a growing national infrastructure of organizations committed to LGBT older people, and early (but important) interest from the federal government around partnering with LGBT organizations. In that five-year span, policy reports were issued on the OAA, transgender aging, health equity, LGBT elders of color, and HIV and aging (SAGE, 2011; SAGE and National Center for Transgender Equality, 2012; SAGE, 2013; Cahill et al., 2010).
Also, national aging organizations issued publications covering the testimonials of discrimination in long-term-care facilities, the realities of being a LGBT Latino older adult, and housing discrimination aimed at same-sex elder couples (Equal Rights Center [ERC], 2014). In 2012, at the Gerontological Society of America conference, the National Academy on an Aging Society issued the first policy report about LGBT elders written by a group in the field of aging, in partnership with SAGE (National Academy on an Aging Society and SAGE, 2011).
This surge in policy analysis was matched by nonprofit infrastructure growth and government attention. In 2010, seven national "minority aging" organizations formed the Diverse Elders Coalition to advance federal goals for older  people marginalized by racial, gender, and economic inequalities. LGBT older people  surfaced as a top priority for this coalition, greatly expanding this population's legitimacy, and the coalition collectively convinced the Leadership Council of Aging Organizations to adopt numerous resolutions in support of these communities through the OAA (Espinoza, 2011).
Nationwide, advocates increasingly were forming organizations, task forces, coalitions, and roundtables to assess the needs of LGBT elders and provide services, training, and advocacy for LGBT elders in their communities and at the federal level. A watershed moment for local LGBT elder advocacy occurred when New York City's Department for the Aging (coupled with city-wide funding) seeded the country's first LGBT senior center, a policy inspiration for other parts of the country to mobilize dollars from city officials for LGBT elder services.
Earlier, I had described the multiple ways in which the federal government increased its attention on LGBT elder issues (Espinoza, 2013a), which included working with national organizations to host a first-ever White House LGBT Conference on Aging in February 2015—a day dedicated to LGBT elder housing advocacy—and spearheading various congressional hearings and briefings on this community. Federal leaders also began integrating LGBT elders into their legislative proposals, including a 2012 bill aiming to name LGBT older people as a population of "greatest social need" in the OAA, and making executive orders and administrative changes that heeded the policy guidance of LGBT policy analysts.
Two illustrative examples include 2010 guidance from the Administration for Community Living (ACL) that LGBT older people could be considered a population of "greatest social need" in local planning initiatives, and a 2013 reform from the Social Security Administration allowing transgender people to modify their  Social Security records to reflect their gender identities. The June 2015 decision by the U.S. Supreme Court to grant full marriage rights to same-sex couples effectively dismantled most,  though not all, of the marriage-based legal barriers for married same-sex couples, including inequities in Medicaid, Medicare, and Social Security. This ruling—and the years of policy advocacy preceding it—opens the door to a policy agenda in five areas affecting LGBT older people: long-term care, housing, nondiscrimination  protections, community-based services, and LGBT aging data and research.
Long-Term Care, Housing, and Community Services
LGBT people, as with most people, want to age independently, in good health, and be financially secure in their homes and communities (SAGE, 2014). Yet aging independently in one's community often requires caregiving support, especially when dealing with physical, cognitive, and mental impairments, and the increased frailty and mobility concerns connected with aging.
Three trends exacerbate these conditions. First, most forecasts show that the population ages 65 and older will nearly double to more than 80 million between 2013 and 2040. Second, new research by the National Alliance for Caregiving and AARP Public Policy Institute (2015) describes how people are living longer, and with higher rates of chronic illness, which heightens the need for caregiving assistance. Finally, as these shifts occur, family caregivers increasingly are strained to provide care for aging loved ones, which incurs considerable psychological and financial implications—and, based on current projections, the supply of paid caregivers (i.e., direct care workers), likely will not meet projected demand.
For LGBT older adults, the ecosystem of available caregivers further shrinks because of smaller support systems and widespread discrimination (SAGE, 2014). Research shows that many long-term-care professionals lack knowledge of the unique needs of LGBT people; this can compromise the quality of care for LGBT elders and limit their ability to age and thrive in their homes and communities (Meyer, 2011).
In summer 2015, the Centers for Medicare & Medicaid Services (CMS) updated its rules in two areas central to long-term care: Medicaid managed care (a new paradigm for care delivery in Medicaid-funded services at the state level), and long-term-care residential facilities. Given the number of low-income people entering this system, including LGBT people with higher poverty rates, these rules provide ample opportunities to improve policies for LGBT older people. CMS and state leaders could require that marketing and outreach activities to Medicaid enrollees and facility residents represent and reach all LGBT people. As well, they could require caregiver assessments and care planning procedures to include LGBT people's primary caregivers in their plans, which could include friends and family members of choice (not necessarily spouses), children, or biological family members; these primary caregivers might also serve as primary representatives for enrollees and residents in formal assessments. CMS and state leaders could track the extent to which plans and facilities serve LGBT people, as well as document and report their experiences through regular data collection and research. They also could mandate LGBT cultural competence training for all direct care workers (including nursing aides, home health aides, and personal care aides), mandating and increasing training requirements across occupations as needed, while providing funding and other incentives for  this training to be administered.
CMS could require state plans to list providers in their directories who specialize in and have been trained in LGBT issues, including experts in geriatrics. Nursing home staff could be required to offer relevant information on LGBT-friendly resources in their communities, as part of a resident's transition to home- and community-based care. In all of these recommendations, CMS should distinguish transgender care from an all-encompassing LGBT approach, ensuring that gender identity and transgender status receive deserved attention.
As with long-term care, housing for LGBT elders has increased in salience in recent years. Safe, affordable housing allows older people to live in their communities for as long as possible; unfortunately, LGBT older adults face significant barriers to this reality. A recent ten-state housing investigation of same-sex couples found that nearly one in two couples experienced discrimination when seeking housing (ERC, 2014). Moreover, a national market research study of LGBT adults ages 45 and older found that one in eight older LGBT adults and one in four older transgender adults report discrimination when searching for housing, on the basis of their sexual orientations and gender identities, respectively (SAGE, 2014). In response, organizations across the spectrum have launched multi-pronged housing initiatives for LGBT older people, including policy-focused projects (SAGE, 2014).
I recommended the following six policy areas for improving housing stability for LGBT older people: enacting explicit legal protections for LGBT people against housing discrimination at the federal, state, and local levels; funding local public education so that LGBT older people comprehend their rights under a federal "Equal Access Rule"; inserting questions on sexual orientation and gender identity in all relevant surveys at the U.S. Department of Housing and Urban Development (HUD), plus commissioning HUD-funded research on housing instability among LGBT older people; requiring HUD grantees to be trained in LGBT cultural competence, and to develop outreach materials to LGBT people; encouraging the funding and development  of LGBT-friendly affordable senior  housing developments nationwide; and ensuing grant recipients under HUD's Section 202 program recognize that LGBT people in this program are protected against discrimination in housing (Espinoza, 2015).
Central to these recommendations, and to the  ideas offered in the long-term-care section of this article, is the profound need to expand LGBT nondiscrimination protections at the federal, state, and local levels, with specific attention to public accommodations (Human Rights Campaign, 2015). Unfortunately, many LGBT people live in communities where they can be legally  fired and denied housing, simply because of their sexual orientation and gender identity.
In addition to long-term care and housing, LGBT older people merit targeted community services that improve their physical and mental health and keep them actively engaged in their communities. The OAA provides more than $2.3 billon to aging services nationwide, yet few of these dollars fund LGBT-specific programming. Given the magnitude of this legislation—and its subsequent authorization this past April—policy makers had proposed delineating LGBT older people in the OAA, which would strengthen funding for LGBT-friendly supports around the country. Funding for such programming can also stem from city and state sources. In recent years, advocates have launched commissions and task forces to enhance policies for LGBT older people, and community-based organizations have  successfully advocated for the funding to launch housing developments in cities around the country and resource a wide array of health and social offerings for LGBT elders.
Improving Data and Research on LGBT Elders
Transforming long-term care, housing, and the spectrum of community-based services to better serve LGBT older people would benefit from more data and research on this population—both to cull best practices in program design and to quantify the challenges facing these communities. Unfortunately, the marginal amount of quantitative data on LGBT older adults limits researchers from effectively studying this population, and prevents advocates from quantifying the scope of challenges facing LGBT elders—a request frequently made by government officials who weigh policy proposals or funding requests on current statistics (Espinoza, 2013b).
It also is important to recognize the progress in LGBT research with the National Institutes of Health and the National Institute on Aging; in 2009, they funded the first federally funded research project, Caring and Aging with Pride, on LGBT aging, health, and well-being (Fredriksen- Goldsen et al., 2011, 2013).
The research project was recently expanded and is now called Aging with Pride: The National Health, Aging, Sexuality and Gender Study—the first longitudinal study to track LGBT elders' aging, well-being, and health trajectories over time, as well as studying their families, caregivers, and communities. Yet the U.S. Census, and the broad array of federal surveys on health, retirement, and long-term care rarely include questions on sexual orientation, gender identity, or transgender status. Moreover, these types of questions are insufficiently tested among older people for clarity and accuracy, which might mean measurement errors in related research. Where these data exist, samples of people ages 60 and older are limited and often skew toward those with higher income, and who are white and more educated, as recently emphasized by a team of transgender aging advocates (SAGE and National Center for Transgender Equality, 2012).
In clinical settings, healthcare and long-term-care entities rarely pose these questions in the patient-intake process, despite evidence that knowing a patient's sexual orientation and gender identity can enhance person-centered care, largely by increasing candor and communication between LGBT people and their providers (The Fenway Institute and Center for American Progress, 2013). Moreover, if these questions were standardized, and the responses were aggregated and reported, these data could further uncover the nature of health disparities among LGBT people as they age. Similarly, state and area agencies on aging are not required to measure the extent to which they serve LGBT people, and the regulations that govern Medicaid managed care and long-term residential facilities, as two examples, contain no requirements to track and measure LGBT people as consumers, beneficiaries, and residents. In numeric terms, it remains unclear whether LGBT people are served effectively by community supports in aging and long-term-care systems nationwide.
Various policy recommendations would help remedy this dearth in knowledge. HHS could include questions on sexual orientation and gender identity in their national survey instruments, across relevant agencies, which includes testing their validity among older people. The Office of the National Coordinator for Health Information Technology could update its meaningful use standards to include these questions. State health departments could insert questions on sexual orientation and gender identity in their patient-intake and care-planning systems and tools, following the lead of states such as New York (Espinoza, 2013b).
In clinical settings, these questions must be accompanied by mandates regarding training, confidentiality protocols, and consumer rights resources so that LGBT people are protected against bias and discrimination from professionals gathering this information. Finally, the ACL could require that state and area units on aging collect data on the extent to which LGBT people are effectively served in their communities an initiative noted in the 2015 White House Conference on Aging report.
Conclusion
The World Health Organization (2007) outlines the tenets of age-friendly communities: proper transportation, accessible public spaces, affordable housing, meaningful social participation, respect and social inclusion, civic engagement and employment, communication and information, and community and health services. This constellation of services relies on a system that effectively offers long-term care to all beneficiaries, provides housing options across the life span, and invests significant resources in services, programs, and initiatives across various dimensions of civic and social life.
Unfortunately, LGBT older people too often encounter discrimination in all of these areas, and are rarely studied by researchers or practitioners in ways that would yield meaningful data and solutions. Policy reform on LGBT aging should focus on developing the skills and knowledge of professionals working in long-term care, widening housing options, and funding local aging resources specific to LGBT elders. It should include questions on sexual orientation and gender identity in federal surveys and clinical settings across the aging and long-term-care fields, as well as in the national network of state and area agencies on aging. Together, a transformation in practice and institutional knowledge will create a vibrant environment that re-imagines aging for generations of LGBT people.
---
Robert Espinoza, M.P.A., is vice president of Policy at PHI (Paraprofessional Healthcare Institute) in the
Bronx, New York. He can be contacted at respinoza@phinational.org.
Editor's Note: This article is taken from the Summer 2016 issue of ASA's quarterly journal, Generations, an issue devoted to the topic "LGBT Aging" ASA members receive Generations as a membership benefit; non-members may purchase subscriptions or single copies of issues at our online store. Full digital access to current and back issues of Generations is also available to ASA members and Generations subscribers at Ingenta Connect. For details, click here.
---
References
Cahill, S., South, K., and Spade, J. 2000. Outing Age: Public Policy Issues Affecting Gay, Lesbian, Bisexual and Transgender Elders. New York: The Policy Institute of the National Gay and Lesbian Task Force.
Cahill, S., et al. 2010. Growing Older with the Epidemic: HIV and Aging. New York: Gay Men's Health Crisis.
Equal Rights Center (ERC). 2014. Opening Doors: An Investigation of Barriers to Senior Housing for Same-Sex Couples. Washington, DC: ERC.
Espinoza, R. 2011. "The Diverse Elders Coalition and LGBT Aging: Connecting Communities, Issues, and Resources in a Historic Moment." Public Policy & Aging Report: Integrating Lesbian, Gay, Bisexual, and Transgender Older Adults into Aging Policy and Practice 21(3): 8–12.
Espinoza, R. 2013a. "Five Years of Political Progress for LGBT Older People—But More Remains." SAGE Blog. Retrieved January 4, 2016.
Espinoza, R. 2013b. "The Unmeasured LGBT Life." Huffington Post. Retrieved January 14, 2016.
Espinoza, R. 2015. Welcome Home: Improving Housing Security for LGBT Older Adults. New York: SAGE.
Fenway Institute and Center for American Progress. 2013. Asking Patients Questions about Sexual Orientation and Gender Identity in Clinical Settings: A Study in Four Health Centers. Boston, MA: The Fenway Institute.
Fredriksen-Goldsen, K. I., et al. 2011. The Aging and Health Report: Disparities and Resilience among Lesbian, Gay, Bisexual, and Transgender Older Adults. Seattle, WA: Institute for Multigenerational Health.
Fredriksen-Goldsen, K. I., et al. 2013. "The Physical and Mental Health of Lesbian, Gay Male, and Bisexual (LGB) Older Adults: The Role of Key Health Indicators and Risk and Protective Factors." The Gerontologist 53(4): 664–75.
Human Rights Campaign. 2015. "Infographic: The Need for Full Federal LGBT Equality." Retrieved January 4, 2016.
Meyer, H. 2011. "Safe Spaces? The Need for LGBT Cultural Competency in Aging Services." Public Policy & Aging Report: Integrating Lesbian, Gay, Bisexual, and Transgender Older Adults into Aging Policy and Practice 21(3): 24–7.
Movement Advancement Project (MAP) and SAGE. 2010. Improving the Lives of LGBT Older Adults. Denver, CO: MAP.
National Academy on an Aging Society and SAGE (Services and Advocacy for GLBT Elders). 2011. Public Policy & Aging Report: Integrating Lesbian, Gay, Bisexual, and Transgender Older Adults into Aging Policy and Practice. Boston, MA: The Gerontological Society of America.
National Alliance for Caregiving (NAC) and AARP Public Policy Institute. 2015. Caregiving in the U.S. 2015. Washington, DC: NAC and AARP Public Policy Institute.
SAGE. 2011. LGBT Older Adults and Reauthorization of the Older Americans Act. New York: SAGE.
SAGE. 2013. Health Equity and LGBT Elders of Color: Recommendations for Policy and Practice. New York: SAGE.
SAGE. 2014. Out & Visible: The Experiences and Attitudes of LGBT Older Adults, Ages 45–75. New York: SAGE.
SAGE and National Center for Transgender Equality. 2012. Improving the Lives of Transgender Older Adults: Recommendations for Policy and Practice. New York: SAGE.
White House Conference on Aging (WHCOA). 2015. 2015 White House Conference on Aging Final Report. Washington, DC: WHCOA.
World Health Organization. 2007. Checklist of Essential Features of Age-Friendly Cities. Retrieved January 4, 2016.