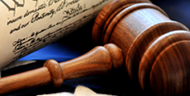 By Robert B. Blancato and Meredith Ponder
In our nation, not every person will be a victim of racism. Not every person will be a victim of sexism. However, virtually everyone will have the chance to be a victim of ageism.
Now that the youngest baby boomer has reached age 50 and the oldest is about to reach age 70, leading by 2030 to a doubling of our aging population, we need to re-examine federal policies and programs through the lens of ageism. Some programs, including those whose milestone anniversaries we celebrate in 2015, were developed for a different group of older adults than exist today. Adapting to changing times, instead of working off of old stereotypes about older adults, is critical to their success.
Areas of concern include the chronic shortage of providers trained in geriatric care, the caregiving challenge of grandparents raising grandchildren, ageism that exists in Social Security policies, access to benefits, elder justice, employment discrimination, and the digital divide.
This article explores current policies that may help to foster ageism, and offers solutions that could potentially end ageism in America.
Ageism Abounds: The Realities, Some Solutions
In this year, we celebrate the anniversaries of Medicare, Medicaid, and the Older Americans Act, all of which have improved the quality of life for older Americans. Though these programs have been largely successful for older Americans, ageism issues remain within healthcare, and should be redressed.
An important trend that shows promise is ongoing efforts to rebalance how federal healthcare funds are directed. The trend in recent years has been away from institutional care (where fewer than 5 percent of older persons live) to home- and community-based care (Administration for Community Living, 2015). If this trend is to continue and expand, it would show we recognize that remaining at home and in the community for as long as possible is key to an older person's quality of life.
There is an element of ageism in the failure of any comprehensive federal response to America's growing caregiving/caregiver challenge. First, it is time to update the Family and Medical Leave Act to allow benefits to help those caring for an older relative. This otherwise progressive law is behind the times. However, older adults also can be caregivers. Today, nearly 5 million grandparents are providing primary care to grandchildren (Makin, 2014). Yet they receive only 10 percent of the funds from the sole federal program that specifically helps family caregivers—the National Family Caregiver Support Program in the Older Americans Act (Butts, 2010). This translates into roughly $15 million a year. These grandparents' circumstances are unique, and they deserve more federal support. Ignoring the realities of caregiving provided by and for older adults is discriminatory.
Our nation also must adopt a long-term-care policy to address the largest unfunded liability of the Baby Boom Generation as they age. According to the Associated Press–NORC Center for Public Affairs Research, about half of Americans older than age 40 believe "almost everyone" is likely to require long-term care as they age, but only about 25 percent believe they will fall into that category (Kane, 2013). In reality, 70 percent of Americans older than age 65 will need some form of long-term care (Kane, 2013). This denial of the need for care is largely why there is no real funding for long-term care. To further deny the need for a comprehensive public−private partnership in long-term care is to perpetuate ageism—denial of growing old is ageist.
Greater attention than ever before is being focused on end-of-life decisions and care. We must ensure that policies respect the wishes of older persons. Medicare should provide reimbursements for end-of-life consultations with patients, and the Centers for Medicare & Medicaid Services (CMS) has proposed a new rule that would reimburse physicians for time spent with Medicare beneficiaries discussing advance-care planning (Belluck, 2015). Practices such as providing unwanted medical treatment must cease, and those who do not respect the wishes of beneficiaries should be sanctioned.
Other emerging health priorities to redress ageism should include having more older persons involved in research studies, when appropriate. We should also ensure that electronic health records are accessible and understandable to older adults. Further, we should fully fund the Brain Research through Advancing Innovative Neurotechnologies (BRAIN) Initiative, as proposed in 2013 by President Obama, to invest more in brain health as people age.
Finally, as America ages, we should recognize that geriatric healthcare needs are distinct and warrant special training. We are entering our fourth decade with an acute shortage of healthcare personnel trained in geriatrics. The impact on the quality of healthcare to older adults is real, and to perpetuate this further constitutes a distinct form of ageism.
More Ageism: Issues of Economic (In)Security
Social Security has succeeded in keeping millions of older adults out of poverty. However, this is a "double jeopardy" program with long-standing ageist and sexist policies. The benefit disparity between men and women has to disappear in the future. According to the Social Security Administration, a typical working woman receives $800 to $900 in benefits per month when she retires, but the typical man receives $1,500 per month (Caplinger, 2014). One way to lower this disparity would be to allow women to continue to earn credits when they leave the paid labor force to care for family members of any age.
A law enacted by Congress in 1983 included a provision to raise the retirement age to age 67 over an extended period of time. This policy did not take into account that certain older adults, especially minorities and those with lower average incomes, have shorter life expectancies.
According to the Centers for Disease Control and Prevention (Cook, 2015), the average African American man lives five years less than the average white man. The average man with lower income lives almost six years less than the average man with higher income (Waldron, 2007). Discussions continue about a further increase in the retirement age for the future. We must resist such an increase because it could result in fewer years of benefits for individuals who may need them the most.
Before many older adults become eligible for Social Security, they can encounter age-based discrimination in the workplace. Among the top categories of discrimination addressed by the federal Equal Employment Opportunity Commission each year is age discrimination, making up almost 25 percent of their caseload (U.S. Equal Employment Opportunity Commission, 2015). People who are working, but not provided with updated training for advancement, are victims of age discrimination.
Older adults who want to work but are unable to get jobs also are victims of discrimination. A recent AARP study showed that older workers during the current recession and recovery period suffered the longest duration of unemployment and, when they returned to the workforce, it was to jobs with much lower pay (Koenig, Trawinski, and Rix, 2015). Also, an increase in the minimum wage must be adopted for all workers, including (and especially) older workers.
We should be alarmed at the rising rate of hunger, food insecurity, and malnutrition among older adults, and seek solutions tailored to this constituency. Since 2001, the number of food insecure older adults has doubled, rising from 2.3 million to 4.8 million, according to the National Council on Aging (2015). In 2012, one in five older adults living with grandchildren was food insecure (National Council on Aging, 2015). Federal policies of the future must be more age-conscious in offering solutions to this alarming trend.
One of the most insidious forms of ageism is the failure of older persons who qualify for federal benefits to obtain them. This often affects the most vulnerable older adults. It has long been estimated that less than one-third of those older adults who are eligible for the Supplemental Nutrition Assistance Program (SNAP) receive this benefit (National Council on Aging, 2015). Better access to benefit programs is a positive sign to help redress this form of ageism, and must be expanded in the future.
Congressional (In)Action
In recent years, Congress' inaction on two initiatives important to older adults may be indicative of ageism. The first is the failure to renew the Older Americans Act, the only comprehensive federal program specifically for those ages 60 and older. On July 16, 2015, the Senate unanimously approved S.192, the Older Americans Act Reauthorization Act of 2015, a three-year reauthorization bill, but the House has taken no action this Congress, despite the fact that the Older Americans Act is five years late in being renewed. The Act is a proven program that operates in virtually all congressional districts and has a proud history. The trend in Washington, however, is to elect new members of the House who have no history with, or knowledge of, these programs. One solution is for advocates to educate their Representatives about this program, how it benefits older people, and how it saves Medicaid and Medicare real dollars.
The second is the failure to fund the Elder Justice Act of 2010. This landmark law represented the most comprehensive federal response to the problem of elder abuse, which affects one out of every ten people older than age 60. By contrast, in 1974, child abuse legislation was enacted, and in the 1980s and 1990s, family violence acts and the Violence Against Women Act were enacted; all have received hundreds of millions of dollars in funding each year (Laney, 2010). After five years, the Elder Justice Act has received one direct appropriation of $4 million (Elder Justice Coalition, 2014). This could be a reflection of ageism in either not accepting—or denying—the fact that elder abuse exists. Preventing abuse, neglect, and exploitation should be advocated across the lifespan, but today, elder abuse is the final frontier, which policy makers cannot seem to get to.
Other Issues and Challenges
We must have a national strategy to promote aging in place, as this is the preference of so many older adults. We need to accelerate federal support for accessible housing and transportation, and revisions in the tax code, to incentivize aging in place. The ability to develop and implement a national aging-in-place strategy will do much to redress ageism at the local level—keeping older adults visible and active in the community is important to keeping them front and center in policy making.
The very real digital divide and the extent to which it includes older adults must be seen as ageist. Those in the divide often are the poorest and most vulnerable, unable to access technology. However, they often are most in need of the information and services the Internet provides—they may be in rural areas or homebound and socially isolated, they may need to sign up for benefits, and they may need to bank online or manage their Social Security accounts now that field offices are closing. We cannot be swayed to inaction by false stereotypes that older adults lack technological knowledge and therefore choose not to provide access. The Federal Communications Commission is working to modernize the Lifeline program, which currently pays a small monthly subsidy to low-income consumers to help them pay for telephone service (Federal Communications Commission, 2015). This must be modified to allow these consumers to pay for broadband Internet access with Lifeline funds.
Last, but as critical as anything else, is to make sure all future federal policies for older adults recognize that cultural competency must be at the core of how programs and services are conceived, developed, and delivered. One in three older persons in 2030 will be minorities (Administration for Community Living, 2015), and our society has growing numbers of LGBT older adults who face "triple jeopardy" discrimination challenges (age, race, and sexual orientation) unless policies to prevent this are adopted.
Conclusion
In this historic year, as we celebrate many anniversaries and have held the sixth White House Conference on Aging, it is fitting to confront ageism in a real way. President Obama, though he did not address ageism by name in his address to the Conference, highlighted some of the key policy points necessary for its redress, such as an emphasis on retirement security and on elder justice. However, his pinpointing of ageism by name would have been noteworthy and, in fact, no one at the Conference mentioned this topic. Advocates who work on behalf of older adults must add combating ageism to their agendas as the overarching issue it is.
Because politics and policies intersect, let us be vigilant in not allowing ageism to creep into the 2016 presidential race. Already some attacks against Hillary Clinton have ageist overtones, with code words and phrases such as "we need a new generation," "let's not go back to tired ideas of the past," etc. As voters and advocates for older adults, we cannot let any candidate from either side run a negative ageist campaign. We must be citizen watchdogs on this.
The older adults of today and tomorrow are the engines that will drive our economy and social capital of the future. The actions we take today and tomorrow are critical, as the population of those ages 65 and older is larger than at any time in history. A national advocacy agenda of the future must include the recognition that ageism exists and policies and programs must be evaluated from the context of reducing or furthering ageism. Changes that are proposed can either be small and incremental, or large and landmark in scope. We are a nation built on opportunity and progress. Ageism represses both and thus must be addressed for us to be a better society for all.
---
Robert B. Blancato, M.P.A., is president of Matz, Blancato, & Associates in Washington, D.C. He can be contacted at rblancato@matzblancato.com. Meredith Ponder, J.D., is a senior associate at Matz, Blancato, & Associates. She can be contacted at mponder@matzblancato.com.
Editor's Note: This article is taken from the Fall 2015 issue of ASA's quarterly journal, Generations, an issue devoted to the topic "Ageism in America: Reframing the Issues and Impact." ASA members receive Generations as a membership benefit; non-members may purchase subscriptions or single copies of issues at our online store. Full digital access to current and back issues of Generations is also available to ASA members and Generations subscribers at Ingenta Connect. For details, click here.
---
References
Administration for Community Living. 2015. Profile of Older Americans 2013: Future Growth. Retrieved April 14, 2015.
Belluck, P. 2015. "Medicare Plans to Pay Doctors for Counseling on End of Life." The New York Times, July 8. Retrieved July 22, 2015.
Butts, D. 2010. "Written Testimony to the House Ways and Means Committee, Subcommittee on Human Resources." Retrieved June 12, 2015.
Caplinger, D. 2014. "Social Security Benefits: The Striking Gap Between Women and Men." Retrieved April 14, 2015.
Cook, L. 2015. "Why Black Americans Die Younger." Retrieved April 14, 2015.
Elder Justice Coalition. 2014. "EJC Hails Final Passage of Elder Justice Funding Bill." Retrieved April 14, 2015.
Federal Communications Commission. 2015. "Lifeline Program for Low-income Consumers." Retrieved June 12, 2015.
Kane, J. 2013. "Americans Seriously Unprepared for Long-term Care, Survey Finds." Retrieved June 12, 2015.
Koenig, G., Trawinski, L., and Rix, S. 2015. "The Long Road Back: Struggling to Find Work After Unemployment." AARP Public Policy Institute Future of Work @50+, Insight on the Issues. Retrieved April 14, 2015.
Laney, G. 2010. "Violence Against Women Act: History and Federal Funding." Retrieved June 12, 2015.
Makin, C. 2014. "More Grandparents Raising their Grandkids." USA Today, July 27. Retrieved April 14, 2015.
National Council on Aging. 2015. "Facts about SNAP and Senior Hunger." Retrieved April 14, 2015.
U.S. Equal Employment Opportunity Commission. 2015. "Charge Statistics." Retrieved April 14, 2015.
Waldron, H. 2007. "Trends in Mortality Differentials and Life Expectancy for Male Social Security−Covered Workers, by Average Relative Earnings." Retrieved July 22, 2015.