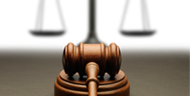 By Lisa Nerenberg, Molly Davies, and Adria E. Navarro
The term elder justice suggests that living free from abuse, neglect, and exploitation is a fundamental right that must be assured through public policy, safeguards built into core aging services, access to the justice system, and a robust response when abuse is reported. When service providers in California discussed challenges to preventing elder abuse in 2006, they concluded there was a need for state leadership and policy reform. They formed a workgroup, hosted a summit, produced a comprehensive blueprint, and launched the California Elder Justice Coalition (CEJC). In this article, members of that original workgroup reflect on the process and offer suggestions for advocacy.
It Takes a Team: A Collective Approach to Statewide Elder Justice Advocacy
When representatives from the Archstone Foundation's Elder Abuse and Neglect Initiative met, the conversation invariably turned to systemic challenges. Regardless of work settings or program type, service providers encountered coordination breakdowns, service gaps, and a need to reform public policy. They also saw glaring disparities in how policy was interpreted, implemented, or enforced across the state. It was clear that only through collective action could these problems be addressed.
Types of teams and operating procedures
Many of the challenges were identified by multi-disciplinary teams, which are a prominent feature in elder abuse prevention programs in California. The state is home to several hybrid varieties, including Financial Abuse Specialist Teams (FAST) and elder abuse forensics centers, which use a team approach. FASTs provide consultation and support to professionals investigating and responding to financial abuse cases; members include financial institution employees, stockbrokers, insurance agents, and others who can explain financial products and industry standards, regulations, and practices. Some include representatives from multiple federal law enforcement and regulatory agencies that may have jurisdiction in cases of elder abuse, including the Federal Trade Commission, the Federal Bureau of Investigation, and the U.S. Postal Service.
Forensic center teams also provide support to Adult Protective Services (APS) and law enforcement investigators. Members include experts in geriatric medicine, civil and criminal law, neuropsychology, and advocates for persons with developmental disabilities and residents of long-term-care facilities. Team members may conduct home assessments, provide consultation during and between meetings, accept referrals for services, and testify in legal proceedings (Navarro et al., 2010). In addition to addressing clients' financial, legal, social, and emotional needs, team members benefit from crossdisciplinary communication and collaboration. They also develop investigative and assessment skills, and produce guidelines and strategies that can be used in training.
Although California law recognizes multidisciplinary teams (California Welfare and Institutions Code, Section 15610.55) and permits APS workers to share information with team members, it does not adequately address team members' confidentiality concerns. FAST members, for example, raised concerns about permitting private-sector professionals to participate at meetings, and forensic center team members questioned whether information exchanged at meetings could be subpoenaed or was "discoverable" in civil proceedings. Without clear direction from the state, county legal advisors have sometimes determined who can and who cannot attend meetings and how information can be used, resulting in variations across the state.
Teams identify greatest needs
Team members and other professionals also identified unmet needs requiring collective action, including the following: more resources for neuropsychiatry evaluations, forensic financial accountings, and medical record reviews; ongoing education in mental capacity; greater participation by law enforcement; clear direction to law enforcement in how to secure evidence, protect assets during financial crime investigations, and maintain confidentiality; guidance in serving "chronic" fraud victims (those repeatedly victimized); information about, and improved access to, victim compensation and assistance, particularly for financial crime victims; and, information about research findings that can enhance service delivery or substantiate abuse, including research on bruising (Wiglesworth et al., 2009).
Service providers reported a wide range of needs and problems relating to the state's mandatory reporting law and response system. Responding agencies lack guidance in handling reports under certain circumstances, and programs that provide statewide training on reporting discovered widespread variations in how reports were handled across the state, making it difficult to develop uniform curricula.
Gaps in services were also reported, including those found in case management, adult daycare, personal care, services for family caregivers, legal assistance, and mental health care. 
Advocacy Challenges in the Golden State
Like most states, California lacks an overarching state-level administrative structure for addressing cross-cutting issues among those involved in abuse prevention, including APS, ombudsmen, mental health providers, public guardians, courts, law enforcement, consumer protection agencies, and others. These programs are administered by different state departments and are typically small compared to other programs within the departments. As a result, elder justice is not a priority and receives scant attention in department plans.
Similarly, elder justice advocates are underrepresented in planning and policy development in the state, even when their clients are likely to be significantly impacted. Examples include the lack of input into California's plan for dual eligibles (California is one of fifteen states participating in the Centers for Medicare & Medicaid Services demonstration project), which will impact California's 1.1 million older adults and adults with disabilities who are eligible for both Medicare and Medicaid (called Medi-Cal in California). This is despite the fact that these clients are likely to need protective services, legal assistance, mental health assessments and services, money management, advocacy, and court services. Improved coordination between long-term services and supports (LTSS) providers and the elder justice network is also needed at the local level.
The lack of state-level attention to elder abuse has prompted some advocates to seek local solutions. For example, because it lacked effective state policy for screening paid caregivers for elders and adults with disabilities, Napa County aging and law enforcement professionals developed a county ordinance requiring caregivers to undergo background checks and apply for county permits. When advocates in another county discovered that local senior centers were inadvertently permitting vendors of financial products (who represented themselves as objective financial advisors) to make presentations, they developed model screening policies and appealed to individual centers and local policy makers to implement them. While initiatives like these may be effective, addressing common problems on a statewide basis can provide additional avenues for change, conserve resources, result in more comprehensive responses, and lead to greater uniformity.
California also lacks a coordinated approach to elder justice legislation. Diverse groups introduce multiple bills in the state legislature each session; this makes tracking them and mobilizing support or opposition extremely labor intensive. Further, the return on these efforts is low, as the overwhelming majority of bills are defeated or vetoed. Many laws that do pass are not fully implemented because there are no resources or mechanisms for disseminating information about them, or for ensuring compliance.
Creating the California Elder Justice Coalition
To address these and other issues, a small group began meeting monthly by telephone in 2008, responding to some problems immediately. Members alerted policy makers and foundations about mental health service needs, publicized funding opportunities, and developed a factsheet on the mental health needs of abused and vulnerable older adults that agencies have used to develop proposals (WISE & Healthy Aging, 2012b). Most problems, however, require new policy and resources.
In 2009, the group, originally called the California Elder Justice Workgroup (later changed to the California Elder Justice Coalition [CEJC]), received a grant from the Archstone Foundation to build upon its early efforts, convene a statewide summit, and develop a state plan for improving the response to elder abuse, neglect, and exploitation.
The summit, conducted in April 2010, brought together ninety-two experts from diverse disciplines. Delegates met in groups to flesh out issues and offer recommendations, and make commitments to carry out projects.
Following the event, CEJC members met with state policy makers and stakeholders to solicit additional input, review reports, articles, and bills addressing policy needs, and form task forces on specific issues. Summit delegates who had participated in discussions about the state's reporting and response process reviewed state and federal laws, regulations, guidelines, and past interpretations. They then conducted a survey of ombudsmen and APS workers that employed case scenarios to identify areas of confusion and variations in local practices. The findings were used to develop a protocol and a memorandum of understanding between the programs, which were piloted by Los Angeles County in 2011.
In early 2011, the CEJC published "Improving California's Response to Elder Abuse, Neglect, and Exploitation: A Blueprint" (WISE & Healthy Aging, 2012a), which contains dozens of goals and recommendations in twelve primary areas. It calls for strengthening and safeguarding the LTSS network, ensuring parity and accessibility to services, improving access to courts, developing forensics research and expertise in financial abuse and abuse in long-term-care facilities, and improving restitution recovery and victims' access to compensation. It also identifies training needs for specific professional groups and policy issues that need to be addressed at the national level. Some recommendations can be easily implemented, even during economic downturns; others require an infusion of resources and major changes to current systems.
The blueprint also calls for the creation of a statewide organization to implement its recommendations, respond to ongoing needs, serve as a "voice" for elder justice advocates across diverse disciplines, and provide accurate, nonpartisan, and streamlined information to policy makers, advocates, and stakeholders. The CEJC's steering committee weighed several options: seeking nonprofit status, securing a fiscal agent or host agency, or becoming a program within a larger organization. The group ultimately decided that a fiscal agent-host allowed for maximum autonomy and sustainability. WISE & Healthy Aging, a private nonprofit in Los Angeles, agreed to serve in this capacity and to develop and maintain a website and provide administrative support.
Lessons Learned in Developing a Statewide Advocacy Network
California is not the only state to launch a statewide advocacy network, develop a state plan, or host a summit (Anetzberger and Balaswamy, 2010). It was inspired and assisted by other coalitions, including Minnesota's Vulnerable Adult Justice Project of St. Paul. The CEJC has, however, addressed an exceptionally broad scope of issues and explored approaches that have not received widespread attention in the field. These activities, although still in the early stages, are yielding insights that may prove useful to others as listed below.
A comprehensive state plan can offer multiple benefits
Conventional wisdom among elder justice advocates holds that advocacy is most effective when it focuses on discrete and achievable  action steps. Having a comprehensive blueprint, however, has many tangible benefits,  such as the following:
Provides advocates with a head start in responding to opportunities. Blueprint content was used by a task force convened by the attorney general, and in testimony at state and national hearings and forums.
Provides a "one-stop shopping list" of recommendations. As interest in elder justice intensifies, multiple policy makers and advocacy groups have expressed interest in carrying legislation, but lack specific measures to propose. The blueprint offers a way for these groups to learn about the issue and respond to pressing needs.
Offers a conceptual framework for policy. By explaining the various state and federal laws, policies, and administrative entities related to elder justice and how they fit together, the blueprint provides a road map of policy landscape and demonstrates interconnections among components.
Highlights a broad range of strategies and avenues. Advocates in California have historically relied heavily on legislative approaches to affect change. The blueprint proposes such additional avenues as appealing to administrative and regulatory bodies, participating in strategic planning and priority-setting processes, nominating stakeholders to important priority-setting committees, and requesting reviews by oversight boards.
Identifies common, overlapping, or related areas of need that can benefit from comprehensive responses. For example, each year, multiple bills are introduced into the state legislature focusing on specific forms of consumer fraud. The blueprint can help develop bills that address multiple related crimes.
Establishes the CEJC and its partners as a reliable, nonpartisan source for policy makers and advocates. Although the blueprint does not offer a consensus point of view, it reflects broad-based and thoughtful deliberation and the ideas and advice of experts within and beyond California.
The blueprint is not a substitute for ongoing policy forums or discussion. Once legislators or advocacy groups become interested in issues described in the blueprint, they need ongoing assistance to craft bills, respond to questions and challenges, rally support, and identify experts to testify at hearings. The CEJC is seeking resources to provide this type of support.
LTSS network collaboration is critical to achieve elder justice goals
Elder justice advocates are increasingly recognizing the importance of LTSS in reducing the risk of elder abuse, neglect, and exploitation (Acierno et al., 2010). A primary focus of the CEJC has been to promote closer collaboration between the LTSS and elder justice networks. In recent years, the CEJC has actively participated in the annual conference of the California Association of Area Agencies on Aging, sponsoring workshops that highlight simple steps that Area Agencies on Aging (AAA) can take to prevent abuse.
Workshops also showcased sample materials and programs that can be replicated, such as a training program developed by the Long Beach Elder Abuse Protection Team that alerts meal providers to signs of elder abuse, and an assessment tool, developed by the AAA Silicon Valley, that helps case managers and meal providers identify clients who have been targeted by predatory lenders. The sessions also suggested how Older Americans Act funds could be used to support elder justice activities.
Local, frontline workers can make important contributions to advocacy
In some states, governors, attorneys general, or other leaders have spearheaded elder justice initiatives. Although such top-down approaches can be effective, changes in leadership may bring changing priorities, rendering programs  vulnerable to partisan politics or individuals' priorities. Including frontline workers in advocacy leads to practical and pragmatic solutions, buy-in, and investment from a wide range of stakeholders.
How States Can Influence National Elder Justice Policy
The Elder Justice Act, passed into law as part of the Patient Protection and Affordable Care Act  (U.S. Government Accountability Office, 2011), awaits appropriations. As plans progress for  implementation, state elder justice advocacy groups can provide a critical perspective missing in national policy discussions: they can identify areas in which state and federal laws and mandates diverge; propose federal policy that complements and supports state policy; and identify states' needs for model policies, technical assistance, resources, leadership, policyrelated research, and information.
State advocacy requires dedicated resources, strong organizational structure
Many agencies recognize that advocacy is vital to their effectiveness, even their survival. But advocacy activities are often the first to be sacrificed when resources are scarce and personnel have competing demands on their time. Dedicated staffing is critical to mobilize groups, respond to needs and opportunities, build networks, and coordinate a response. Key ingredients for advocacy coalitions include strong organizational structures to ensure fitness and sustainability, champions within the network, seed money, host agencies, and strategic planning.
Intra- and inter-coalition communication are key
Keeping the elder justice network apprised of developments in policy and practice is an  essential role of coalitions; this can be challenging in light of the information deluge from multiplesources. Websites and newsletters are a  valuable means for coalitions to establish credibility, and social media, when used effectively, can provide an engaging way to generate interest while conveying news.
Conclusion
The CEJC has enlisted diverse stakeholders in exploring obstacles to elder justice in California and suggesting solutions. Their discussions, recommendations, and follow-up activities, which are summarized in the blueprint and updated through the CEJC's website and publications, can serve as a template for other states. In the coming months, the group will build upon its early experiences to strengthen the network of elder justice advocates by launching a statewide membership organization and developing partnerships with other organizations.
Achieving the goal of elder justice will require sustained and proactive efforts. The CEJC is continuing to implement the blueprint and exploring ways to identify and respond to new needs on an ongoing basis. Among the innovations being discussed is a state-level  "policy multi-disciplinary team" that would serve as a forum for reviewing and responding to systemic problems identified by the state's  numerous local multi-disciplinary teams and other stakeholders. In addition to experts in elder abuse, team members will include policy analysts, legislative staff, and representatives from state departments and advocacy groups who will assess the need for policy reform,  improved coordination or communication among state departments, guidance from state officials, the interpretation or enforcement of existing laws, statewide training, or other solutions. The CEJC's steering committee also is calling for a more cohesive approach to elder justice by the state's legislature through such means as the establishment of a select or special committee on elder abuse.
The CEJC's experiences demonstrate that frontline service providers who work directly with victims and the vulnerable can make valuable contributions to policy development. Such coalitions can provide valuable insights to policy makers about critical needs, promising practices, and developments in the field. They can further communicate the needs and aspirations of the older adults they serve, including older adults' feedback about how public policy affects their lives.
---
Lisa Nerenberg, M.S.W., M.P.H., is chair of the California Elder Justice Coalition and an instructor at City College of San Francisco, California. She can be contacted at Lisa.Nerenberg@sbcglobal.net.
Molly Davies, M.S.W., is vice president, Elder Abuse Prevention and Ombudsman Services, WISE & Healthy Aging, in Los Angeles, California. She can be contacted at mdavies@wiseandhealthyaging.org.
Adria E. Navarro, Ph.D., L.C.S.W., is an assistant professor in the Department of Graduate Social Work, Azusa Pacific University, Azusa, California. She can be contacted at anavarro@apu.edu.
Editor's Note: This article is taken from the Fall 2012 issue of ASA's quarterly journal, Generations, an issue devoted to the topic "Elder Abuse and the Elder Justice Movement in America" ASA members receive Generations as a membership benefit; non-members may purchase subscriptions or single copies of issues at our online store. Full digital access to current and back issues of Generations is also available to ASA members and Generations subscribers at Ingenta Connect. For details, click here.
---
References
Acierno, et al. 2010. "Prevalence and Correlates of Emotional, Physical, Sexual, and Financial Abuse and Potential Neglect in  the United States: The National Elder Mistreatment Study." American Journal of Public Health 100(2): 292–7.
Anetzberger, G. J., and Balaswamy,  S. 2010. "Elder Abuse Awareness  and Action: The Role of State Summits." Journal of Elder Abuse  & Neglect 22(1-2): 180–90.
Giles, L., et al. 2010. "Advancing the Field: The Design of the Archstone Foundation Elder Abuse and Neglect Initiative." Journal of Elder Abuse & Neglect 22(3-4): 225–30.
Navarro, A. E., et al. 2010. "Do We Really Need Another Meeting? Lessons from the Los Angeles County Elder Abuse Forensic Center." The Gerontologist 50(5): 702–11.
U.S. Government Accountability Office. 2011. Elder Justice: Stronger Federal Leadership Could Enhance National Response to Elder Abuse. Retrieved April 25, 2011.
Wiglesworth, A., et al. 2009. "Bruising as a Marker of Physical Elder Abuse." Journal of the American Geriatrics Society 57(7): 1191–6.
WISE & Healthy Aging. 2012a. Improving California's Response to Elder Abuse, Neglect, and Exploitation:A Blueprint. Retrieved March 16, 2012.
WISE & Healthy Aging. 2012b. Mental Health Service Needs of Vulnerable Elders: A Fact Sheet. Retrieved March 16, 2012.