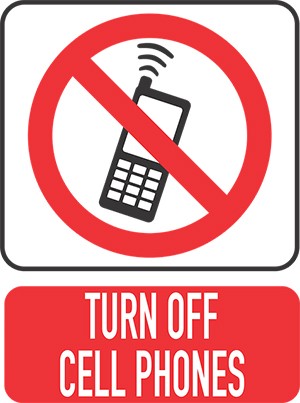 By Jessica Wong
One of the questions my grandma asked me most often when we spent time together was, "What are you doing on your phone?" She was curious about why I was so fascinated by this device, and what could possibly be so captivating. To her, a phone was something that sat on a desk and was used to make and receive phone calls. She couldn't begin to imagine the world I had at my fingertips. I would explain to her my tasks—transferring funds into my bank ac­count, playing games like Candy Crush or looking up crossword puzzle clues—as we sat at her kitchen table and tried to finish the Sunday crossword together.
Her curiosity with technology peaked after my grandpa died. Prior to his death, she hadn't ex­pressed much interest in our video games, our smartphones, our laptops and tablets. She didn't know what Facebook was, and she had never sent a text message. But as she spent more and more time alone, she began to feel a need to participate in this foreign world. She often asked about whether she should get a cell phone or a tablet or Wi-Fi.
Technology and Older Adults: Pros and Cons
In older adults, social isolation and loneliness often are linked to lowered cognitive functioning, Alzheimer's disease, reduced physical activity, interrupted sleep and wake cycles and a decline in mental health. After my grandpa's passing, my grandma adapted to a new normal—living alone for the first time in more than eight decades. She constantly battled feelings of loneliness and isola­tion, and thought that having a tablet and Wi-Fi would somehow make her more connected to her family, and to the world.
In some ways, she was right. Technology can help older adults connect to loved ones through using social media and FaceTime or sending and receiving texts and photos. Access to technology can increase knowledge of and confidence in understanding medical conditions and the health­care system. And using certain types of technology (e.g., word games) can combat fading cognitive functioning by stimulating neuropathways in the brain.
Another inarguable benefit of elders' use of technology use is the ability to age in place. As many older adults worry about having to live out their days in a nursing home, being able to live comfortably at home has grown more possible for those who wouldn't have had that option in the past. Technological advancements in safety, security, home health and wellness supports, along with improved technological capacity for communication and social interactions, are linked to the rising number of elders who can now live out their lives in the comfort and familiarity of home.
Though technology use can improve lives in a number of ways, there can be risks. For instance, the rapid pace of technological change can cause older adults to feel more isolated. While those who are comfortable with technology may be able to enhance existing relationships, those who feel overwhelmed, lost or uncomfortable with technology end up feeling less connected. This can also erode confidence and escalate frustration as the world starts to become less familiar and more scary.
The quality of in-person interactions with family and friends can suffer due to rampant use of technology as well. Almost 75 percent of older adults believe that their adult children spend too much time on their phones, and 60 percent believe quality time with their children and grand­children has decreased with higher use of phones and computers. For older adults, this can lead to intentional withdrawal from family and social activities, and less involvement and interaction outside the home.
Other negative effects of technology use by older adults include the struggle to find trustworthy information sources online, and the potential threat of falling victim to online scams or fraud. One recent study found that despite general impressions, sharing false news via Facebook was a relatively rare phenomenon during the 2016 election, but adults older than age 65 were the most likely to do so, sharing more than seven times as many articles from fake news domains as did the youngest age group.
To help educate elders about fake news domains and the more common fraud and scams, there has been an influx of online resources, tools and even dating websites created specifically for el­ders.
According to a Pew Research Center study, 67 percent of adults ages 65 and older were active online users in 2016. As the Baby Boom Generation continues to age, the percentage of older adults using the Internet is expected to continue to rise.
Family and Friends Can Lend a Hand
There are numerous ways, such as the following, that family members and friends can help to sup­port older adults around their safe use of technology and the Internet:
Be present with older family members. Make sure that when you are together, they have your attention.
Teach older adults how to use technology. Be patient. Show them how to do something, and then let them practice. Older users may not always want to ask for help, so remember to check in often.
Answer questions about technology. Learning new things prevents decline of brain functionality.
As with teenagers, educate older adults on the potential dangers of being online, including un­trustworthy websites, online scammers and catfish, fraud, misinformation and predators.
Provide a list of trustworthy, reputable news and medical websites that can be bookmarked for easy access.
Show older adults the "easy mode," available on most smart phones and devices, to simplify screen displays and streamline menus and choices for new and inexperienced users.
Optimize devices for the older user through settings that can increase or decrease volume, text size and brightness.
Make a point to connect with family members outside of social media and technology, and don't rely solely on social media to maintain these relationships.
While mobile technology is second nature to younger generations, this is not always the case for older adults. Involving them in what you are doing, building their confidence and putting down the smart phone when visiting with older adults will go a long way in combatting some of the negative side effects of technology use in older adults.
A couple of years ago, in her living room, with her dog by her side, my grandmother passed away peacefully in her sleep. A few days after her death, I was scrolling through photos on my phone. I came upon one I had never seen that instantly brought a smile to my face. It was a blurry shot of most of my grandma's smiling face: her first—and her last—selfie. My eyes welled up with tears, grateful for my grandma's persistent desire to learn, her curiosity about life and the gift she had left me to discover after she was gone.
Jessica Wong is the director of community outreach at the Hazelden Betty Ford Foundation. She is a national expert on substance abuse and also on technology's impacts on mental health and the fam­ily.
Editor's Note: This article appears in the March/April 2019 issue of Aging Today, ASA's bi-monthly newspaper covering issues in aging research, practice and policy nationwide. ASA members receive Aging Today as a member benefit; non-members may purchase subscriptions at our online store.