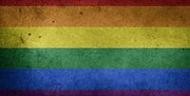 By 

Terri Clark
The 2019 Aging in America conference is just weeks away and you won't want to miss the kick off LAIN session scheduled for Monday, April 15 at 10:0 AM, "Reaching Beyond the Rainbow Flag: Working with Hetero Peers." Panelists will be highlighting several programs that address new, innovative efforts, including a national program developed by SAGE, a curriculum being piloted in Massachusetts by The LGBT Aging Project, and a recent research project.
Public acceptance and awareness of lesbian, gay, bisexual and transgender (LGBT) issues has grown rapidly over the past decades and research consistently shows more and more people are openly identifying as LGBT.  We have often heard from aging network providers who have some LGBT inclusion efforts in place, "How do we work with the heterosexual and cisgender peers of our LGBT older adults"? Current practices toward LGBT inclusion in aging services have focused on staff training, and indeed a critical component to inclusive services is attention to LGBT older adults' heterosexual and cisgender peers.  These potential allies may know someone who identifies as LGBT including, friends and family. We know from experience that these peers need accurate information about sexual orientation and gender identity to help provide support, understanding, and ally ship for LGBT older adults. 
Joining me for Monday's panel will be Bob Linscott, (Assistant Director of the LGBT Aging Project),  Serena Worthington, Director of National Field Initiatives), and Megan McCoy (Director of Grant Research & Development, Center in the Park). Our interactive discussion will include efforts to activate these peers and make them allies. We will also highlight recent research, programs, teaching tools, and resources that aim to reach heterosexual and cisgender peers with information that helps them understand sexual orientation and gender identity in a way that is both relatable and relevant to their lives, and that makes things simple to understand the diversity within sexual orientation and gender identity.
Terri Clark has been doing work in health education, training, and facilitation for nearly 25 years, and is currently the Coordinator of Prevention Services at ActionAIDS in Philadelphia, PA.  Terri is a member of Widener University's Consortium on Sexuality and Aging, and an adjunct instructor at Arcadia University. She is a certified trainer with the National Resource Center on LGBT Aging and serves on the American Society on Aging's Leadership Council of their LGBT Aging Issues Network (LAIN) constituent group.  She is also an advisory board member of Philadelphia Corporation for Aging's PrimeTime Health Committee.  Throughout her career in public health, she has been an advocate for gender equality and sexual health across the lifecycle.