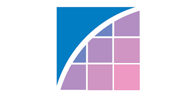 By Terri Clark
The American Institute of Bisexuality (AIB) encourages, supports and assists research on and education about bisexuality, through programs likely to enhance the publics' knowledge, awareness and understanding of bisexuality.
Founded by Dr. Fritz Klein in 1998, AIB's mission is to: educate the general public and professional organizations on bisexuality and the needs and concerns of bisexual individuals; promote and fund research on bisexuality; and, engage the community by sponsoring and organizing conferences, public forums, panels, social and cultural activities that increase understanding of bisexuality.
One of AIB's projects is their webpage, which features profiles of individuals identifying as bisexual. Each profile addresses what being bisexual means, what people should know about bisexuality, profile subjects' paths to becoming bisexual and the best and most challenging parts of being bisexual.
AIB also publishes the Journal of Bisexuality, and will soon publish a special issue on bisexuality and aging. The quarterly Journal is ideal for academic and research audiences, as well as the general public.
AIB is also home to BiMagazine, a Website devoted to news and information about bisexual people, politics and events.
Other resources to learn more about bisexuality include: Bisexual Resource Center, and the National Resource Center on LGBT Aging.
---
Terri Clark, MPH, CHES, is prevention coordinator at ActionAIDS in Philadelphia, PA. Terri is a member of Widener University's Sexuality and Aging Consortium and an adjunct faculty at Arcadia University. Terri can be reached at tclark@actionaids.org.
This article was brought to you by the editorial committee of ASA's LGBT Aging Issues Network (LAIN).
Help us improve AgeBlog and rate this post by clicking here!