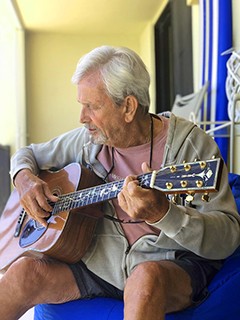 By Howard Gleckman
Imagine you are asked to build a U.S. healthcare system designed to maximize the well-being of older adults and others with chronic conditions. You do not need to worry about making this new system fit within current financing and delivery models, though the medical and demographic realities of the twenty-first century United States apply. Thus, 77 million baby boomers are reach­­ing old age, and the oldest among them will soon approach very old age. Most older adults suffer from at least one (and likely more than one) chronic condition. The number of people of care­giving age relative to the number of those needing care is rapidly declining. And the United States currently spends nearly a fifth of its total eco­nomic output on medical and long-term care.
However, you do not need to work within the current rules and roles of Medicare, Medi­caid, and private insurance, or the barriers that separate medical treatment on the one hand and social supports and services on the other. Your goal: Design a system of care that aims to maxi­mize the well-being of older adults with chronic conditions and their families. You are building a model of care for them, not one that protects existing bureaucratic fiefdoms or the revenues of entrenched medical and long-term-care interests.
The "Dream" Care Delivery Model
It is not hard to imagine what such a model would look like. It would fully integrate medical treatment with personal assistance and social supports. Its core care delivery principle might be this: People with chronic conditions receive the care they need, when and where they need it, from the right providers, and for the best price. They don't have to shuttle among uncoordinated providers or fight levels of financing bureaucracy. The barriers between medical treatment and supports and services disappear.
Fortunately, such models exist, though they are not widely used. Today, they are exceptions to a system built on a funding chassis that often explicitly separates medical treatment from per­sonal care and social supports. Your job is to take the best of these designs and create a model that works for patients.
It would not require an entirely new funding model, which is complex to build and would be politically challenging. But it would mean taking designs that are, for various reasons, in limited use and making them more broadly available.
What would new models look like?
It might look something like hospice, but for everyone, not just those willing to forego life-sustaining medical treatment as they near death. Or it might resemble community-based pallia­tive care. Or well-run Medicare Special Needs Plans (SNP) (Centers for Medicare & Medicaid Services [CMS], 2012). Or PACE (Program of All-Inclusive Care for the Elderly) (Altarum Institute, 2018a). Theoretically, it might adopt a population health design such as the Medicaring Communities model developed by Dr. Joanne Lynn of the Altarum Institute (Altarum Insti­tute, 2018b).
The design details of each of these mod­els vary based upon their mix of participants, the services they offer, and how they are paid. But they have in common fully integrated care that provides assistance that is most appropri­ate to the individual needs of the patient and her family. Someone living at home with con­gestive heart failure, severe arthritis, and cog­nitive impairment certainly may benefit from some medical treatment, including pharmaceuti­cal drugs. But she is best served with a seamless suite of medical care and personal services that may include care management, housing, trans­portation, and nutrition support.
For her, supportive services such as a care manager, adult daycare, a wheelchair ramp, assistance from a home health aide, or a ride to physical therapy may be as important, or per­haps more important, than medical treatment.
The need for such coordinated, responsive care is undeniable. More than two of every three people older than age 65 have at least two chronic conditions, and 37 percent have at least four. By age 85, more than half have at least four chronic conditions (CMS, 2012).
The Medical Costs of Chronic Care
Chronic conditions are positively correlated with the use of medical treatment and with costs. People with more chronic conditions are more likely to make multiple visits to hospital emer­gency departments, more likely to be admitted or readmitted to a hospital, and more likely to repeatedly visit physician offices or to use home health services. In 2010, Medicare spent about $2,000 on recipients with one or no chronic conditions, but more than $12,000 on those with four or five conditions. The average annual cost of those with six or more conditions is nearly $33,000 (CMS, 2012).
Utilization and costs are especially high for those with both chronic conditions and func­tional or cognitive limitations. For example, Medicare spending in 2006 for those with three or more chronic conditions and functional or cognitive limitations was twice that for enroll­ees with three or more chronic conditions alone (Komisar and Feder, 2011). A study using data from 2009 to 2011 found that costs for high-need adults (of any age) are three times that of those with three or more chronic conditions only (Hayes et al., 2016).
The Benefits of Using Non-Medical Supports
The evidence is growing, however, that shows at least certain non-medical supports can both reduce costs and improve older adults' well-being.
For example, the Community Aging in Place, Advancing Better Living for Elders (CAPABLE) program uses a team that includes an occupa­tional therapist, a registered nurse, and a handy­man to help participants achieve goals they set and to navigate their homes easily and safely. A team at Johns Hopkins University designed the program initially as a Medicaid demonstration program for the U.S. Department of Health and Human Services Center for Medicare & Medi­caid Innovation (CMMI).
CAPABLE was shown to reduce levels of disability and depression among participants (Szanton et al., 2016). A separate evaluation found that it reduced hospitalizations and emer­­gency department visits and resulted in Medicare savings of more than $2,700 per participant, per quarter (Ruiz et al., 2017). Providers in Michigan, Colorado, and Maine have now adopt­­ed the program.
Similarly, a program that delivers medically tailored home meals to dual eligible Medicaid and Medicare patients at nutritional risk reduced emergency department visits, inpatient admis­sions, and use of emergency transportation. After expenses, the program produced net sav­ings of $220 per patient, per month (Berkowitz et al., 2018).
Yet, such programs remain in limited use, in part because neither Medicaid nor fee-for-service Medicare generally pays for them. And while they are being adopted as part of larger coordinated care models, even they are relatively modest.
Hospice, for example, is widely used but for a relatively short period of time. In 2016, about 1.4 million Americans were enrolled in the program for those nearing the end of life.
However, more than half were enrolled for thirty days or less, limiting the value of hospice care for many.
Other programs have shown at least some success in improving the quality of life of their participants and reducing medical costs, but par­ticipation tends to be limited.
PACE has been operating on a national level for more than thirty years, but currently serves only 45,000 enrollees. Minnesota's Senior Health Options plan is available only in that state, and Massachusetts' Senior Care Options program is available only in that state.
New Policies Accelerate Integrated Care
But recent policy initiatives may be changing care delivery for older adults with chronic con­ditions, accelerating the shift from the current fractured model of care to one that is more inte­grated. New payment rules, technology, ongoing regulatory pressure on hospitals to reduce read­missions and lengths of stay, and care innova­tions all are driving change.
For example, newly revised guidance by CMS and a new law called the Creating High-Quality Results and Outcomes Necessary to Improve Chronic Care (CHRONIC) Act of 2017 opens the door to delivery of non-medical ser­vices such as social supports through Medicare Advantage (MA) managed care plans. The law, part of the Bipartisan Budget Act of 2018, also reforms and makes permanent MA SNPs, in­­creases incentives for states to integrate care for those dually eligible for Medicare and Medi­­caid, and extends for two years the Inde­pendence At Home Program that provides com­prehensive team-based medical care at home for frail older adults.
The theory behind all of these programs is that spending money on social supports and other non-medical assistance not only can improve a patient's quality of life, but also can save money by reducing unnecessary hospital visits or nursing home stays. Fully at-risk managed care organiza­tions (MCO) could benefit by reducing their medi­cal expenses through the use of targeted social supports for vulnerable enrollees. And participat­ing social service providers that deliver non-med­ical assistance have the opportunity to share any medical cost-savings their services generate.
Unfortunately, the evidence of such net cost-savings is limited. More important, so is evi­dence that integrated care improves the quality of life of older adults with chronic conditions.
Evaluations have found positive effects of some models, while others appear less success­ful. Many programs are so new that they have yet to be well-studied. Many coordinated care models remain small in size, and it still is unclear whether they can be replicated on a large scale.
Nonetheless, early results are promising. The sections below give just a few examples of well-regarded integrated care models.
Program of All-Inclusive Care for the Elderly (PACE)
PACE offers fully integrated community-based medical care and social supports for older adults who require a nursing home level of care. It is generally built around a medical model adult-day program and an interdisciplinary care team. Historically, PACE has been targeted toward low-income older adults who qualify for both Medicare and Medicaid benefits. PACE is fully capitated and operates both as an insurer and provider that is fully at risk for both medical care and long-term services and supports.
About 1 percent of enrollees are Medicare-only older adults who pay a share of program costs out of pocket. Medicare-only enrollment has been constrained because a statutory anomaly requires Medicare-only enrollees to pay extremely high Part D drug premiums—in some cases twenty times higher than what they would pay for a free­standing Part D benefit (Felton, 2018).
The PACE centers combine medical services, socialization, meals, and transportation from home to the centers. As of February 2018, PACE served about 45,000 enrollees at 250 centers in 31 states.
PACE, which has been operating as a national program for nearly three decades, is undergoing significant changes. In recent years, it has added some flexibility to its design. In some instances, participants may retain their own doctors rather than moving to a strict closed network for medi­cal services. While PACE historically has been operated by nonprofits, about 8 percent of pro­grams are now operated by for-profit companies. And a new demonstration program in Michi­gan is making PACE available to Medicare-only enrollees, not just to those who are also eligible for Medicaid (Altarum, 2018a).
Unfortunately, there has been little recent research into the efficacy of PACE. Older (often state-based) studies found that relative to those with similar health status, PACE participants required fewer hospitalizations, and had shorter inpatient stays and lower mortality (Hirth et al., 2009); however, researchers have had difficulty finding appropriate comparison groups. In addi­tion, one study found that healthcare-related Medicare savings did not offset high Medicaid costs for the program (Assistant Secretary for Planning and Evaluation [ASPE], Office of Dis­ability, Aging and Long-Term Care Policy, 2014).
Minnesota Senior Health Options (MSHO)
Like PACE, Minnesota's MSHO program integrates Medicare's medical services with Medicaid's long-term-care services. Enroll­ment is voluntary and members receive a range of benefits, including traditional medical care and non-medical services such as transporta­tion, personal care attendants, and Medicaid home- and community-based waiver services. Currently, seven managed care organizations are participating in the program (Minnesota Department of Human Services, 2018).
A 2016 evaluation found that compared to similar non-participants, MSHO enrollees were 48 percent less likely to have a hospital stay, and those who were hospitalized had 26 percent fewer stays; 6 percent were less likely to have an emergency department visit, and those who did visit an emergency department had 38 per­cent fewer visits and were 2.7 times more likely to visit a primary care doctor at least once in the year studied (ASPE Office of Disability, Aging and Long-Term Care Policy, 2016).
Medicare Special Needs Plans
Special Needs Plans (SNP) are a form of MA managed care plans. However, unlike other MA plans, they may enroll participants with specific characteristics. Institutional SNPs (I-SNP), tar­get members who require a nursing home level of care, while Dual Eligible SNPs (D-SNP) focus on those eligible for both Medicare and Medicaid. Fully Integrated Dual Eligible SNPs (FIDE-SNP) provide both Medicare and Medicaid benefits (such as PACE). Of the roughly 1.8 million SNP enrollees, 1.6 million are enrolled in D-SNPs (CMS, 2018).
Massachusetts Senior Care Options (SCO) plans are fully integrated FIDE-SNPs. Operators include the for-profit UnitedHealthcare and the nonprofit Commonwealth Care Alliance (CCA). CCA, for example, operates two programs, SCO for those older than age 65 and One Care for younger members. Each receives a fixed per member, per month payment from Medi­care and Medicaid and is responsible for delivery of a full range of medi­cal care and social supports. Each delivers ser­vices through partner medical practices and federally qualified community health centers, and provides clinical supports (Meyers, 2011).
While there have been few quantitative eval­uations of these programs to date, one study of CCA's One Care program concluded that after twelve months, its members had 7.5 percent fewer hospital admissions and 6.4 percent fewer emer­gency department visits compared with the prior year (Klein, Hostetter, and McCarthy, 2016).
Added services through the CHRONIC Care Act
Moving on parallel tracks, Congress and CMS are allowing MA plans to add non-medical services to members as long as the additional benefits provide "a reasonable expectation of improving or maintaining the health or overall function of the chronically ill enrollee" (CHRONIC Care Act, 2017). These may include meals, transportation, home modifications, and similar services. Impor­tantly, the new rules allow MA plans, which currently cover about a third of all Medicare enrollees, to tailor services to members' needs. Until now, MA plans were required to provide identical benefits to all their enrollees.
A handful of plans began offering these ben­efits in 2018. Many regulatory issues still must be addressed and plan actuaries must calculate the costs and benefits of adding these services before they are widely marketed. But early adapters are showing what these new supplemental benefits may look like (Gleckman, 2018).
The CHRONIC Care Act and the CMS reg­ulatory initiative have the potential to become the biggest expansion of Medicare benefits since 2003 when Congress enacted the Part D drug benefit. More impor­tantly, these initiatives may begin to shift the care of older adults with chronic condi­tions from a primarily medically based model to one that integrates medical treatment and non-medical services and supports.
MediCaring Communities
The MediCaring model, developed by Joanne Lynn, M.D., is designed to fully integrate medi­cal and social supports for frail older adults. Programs would be managed by local MediCar­ing Communities, and be open to Medicare ben­eficiaries in their geographic area. The financial model is built on the principle that "geriatric care and reduction in low-value services will yield substantial Medicare savings, which can fund the management of the local system and substantial enhancement of social and support­ive services" (Altarum, 2018b).
Questions to Consider Amid a Shifting Care Landscape
We are in a period of experimentation and dis­ruption as Medicare and Medicaid shift from fee-for-service models to risk-based managed care or hybrid value-based programs such as Accountable Care Organizations. As new models evolve, insurers, providers, and payers will have to address a number of the following key ques­tions, posed below.
Most delivery models that fully integrate medical treatment with social supports and ser­vices are built on managed care, where providers and insurers are at risk for their members' costs of care. However, it is at least theoretically pos­sible to create a system through a fee-for-service (FFS) system. But how would this work? In par­ticular, would providers of social services and supports be able to create sustainable businesses through partnership and referral arrangements with FFS medical providers? 
Is there significant variation in financial and quality outcomes between for-profit and nonprofit MCOs? Is there variation between large national systems and local and regional plans? Why?
What are the keys to successful integrated care models? A 2016 report looking at high-achieving plans identified several elements (Long-Term Quality Alliance, 2016).
These elements include the ability to identify and respond to a participant's needs early enough to reduce costly medical interventions; to arrange a broad range of social supports, including ser­vices such as housing and personal assistance; to create a single point of accountability for all medi­cal treatment and social supports; and to imple­ment effective care management that identifies the needs of individual participants and assures that appropriate care is delivered in a timely fashion.
More broadly, how can participants in these programs be protected from practices that boost profit margins by limiting access to non-medical services and hospital care? How can MCOs make sufficient margins so the business model can succeed and grow? What can we learn from seemingly conflicting data from the managed care experience?
For example, one recent study found that MA enrollees are more likely to receive care in lower quality skilled nursing facilities than those in FFS Medicare (Meyers, Mor, and Rahman, 2018). A separate study—one that shared an author with the first—found that MA members with hip fractures had shorter skilled nursing facil­­ity rehabilitation stays, but better health and quality-of-life outcomes than similar patients in FFS Medicare (Kumar et al., 2018).
How will quality measures better reflect the delivery of care and well-being that meet older adults' goals? Simply relying on hospital- or skilled nursing facility–based measures, such as falls and infections, is insufficient and perhaps counterproductive.
It isn't so hard to imagine a system that deliv­ers the most appropriate care to chronically ill older adults, whether it currently sits in the healthcare box or the social services box. The goal of fully integrating medical treatment with social supports and services has great appeal. Now, we must learn to build and measure a fully scalable model of such a system.
Howard Gleckman is a senior fellow at the Urban Institute, in Washington, D.C. He can be contacted at hgleckman@urban.org.
Author's Note: The author thanks G. Lawrence Atkins, Melissa Favreault, Caryn Hederman, and Anne Mont­gomery for their helpful comments on this article.
References
Altarum Institute. 2018a. "PACE Expansion Factsheet." Washing­ton DC: Altarum Institute tinyurl.com/y7qlvyt8. Retrieved July 
27, 2018.
Altarum Institute. 2018b. "Medi­Caring Communities: Getting What We Want and Need in Frail Old Age at an Affordable Cost." Washington, DC: Altarum Insti­tute. tinyurl.com/y9oyyecu. Retrieved July 27, 2018.
Assistant Secretary for Planning and Evaluation (ASPE), Office of Disability, Aging and Long-Term Care Policy. 2014. Evaluating PACE: A Review of the Literature. Washington, DC: U.S. Department of Health and Human Services.
ASPE Office of Disability, Aging and Long-Term Care Policy. 2016. Minnesota Managed Care Longitu­dinal Data Analysis. Washington, DC: U.S. Department of Health and Human Services. 
Berkowitz, S., et al. 2018. "Meal Delivery Programs Reduce the Use of Costly Health Care in Dually Eligible Medicare and Medicaid Beneficiaries." Health Affairs 
37(4): 535–42.
Centers for Medicare & Medicaid Services (CMS). 2012. Chronic Con­ditions Among Medicare Beneficia­ries, Chartbook: 2012. Baltimore, MD: CMS.
CMS. 2018. Dual Eligible Special Needs Plans. tinyurl.com/qbzbzba. Retrieved August 13, 2018.
Creating High-Quality Results and Outcomes Necessary to Improve Chronic (CHRONIC) Care Act of 2017. 2017. H.R. 4579. 115th Cong.
Felton, S. 2018. "Expanding PACE Opportunities in Our Commu­nity." Medicaring.org. tinyurl.com/ycxj74d4. Retrieved August 1, 2018.
Gleckman, H., 2018. "What a Medi­care Advantage Personal Care Benefit Looks Like." Forbes.com, October 5. tinyurl.com/y8wxthra. Retrieved October 16, 2018.
Hayes, S., et al. 2016. "High-need, High-cost Patients: Who Are They and How Do They Use Health Care? A Population-based Compar­ison of Demographics, Health Care Use, and Expenditures." The Com­monwealth Fund. tinyurl.com/yathbbkp. Retrieved July 27, 2018.
Hirth, V., et al. 2009. "PACE: Past, Present, and Future." Journal of the American Medical Directors Associ­ation 10(3): 155–60.
Klein, S., Hostetter, M., and McCarthy, D. 2016. The One Care Program at Commonwealth Care Alliance: Partnering with Medicare and Medicaid to Improve Care for Non-Elderly Dual Eligibles. New York: The Commonwealth Fund.
Komisar, H., and Feder, J. 2011. "Transforming Care for Medicare Beneficiaries with Chronic Condi­tions and Long-term-care Needs: Coordinating Care Across All Ser­vices." Washington, DC: George­town University.
Kumar, A., et al. 2018. "Compar­ing Post-acute Rehabilitation Use, Length of Stay, and Outcomes Experienced by Medicare Fee-For-Service and Medicare Advantage Beneficiaries with Hip Fracture in the United States: A Secondary Analysis of Administrative Data." PLOS Medicine 15(6): 1002592.
Long-Term Quality Alliance (LTQA). 2016. "Key Components for Successful LTSS Integra­tion: Lessons from Five Exemplar Plans." Washington, DC: LTQA.
Meyers, H. 2011. "A New Care Paradigm Slashes Hospital Use and Nursing Home Stays for the Elderly and the Physically and Mentally Disabled." Health Affairs 30(3): 412–5.
Meyers, D., Mor, V., and Rahman, M. 2018. "Medicare Advantage Enrollees More Likely to Enter Lower Quality Nursing Homes Compared to Fee-For-Service Enrollees." Heath Affairs 37(1): 78–85.
Minnesota Department of Human Services. 2018. Minnesota Senior Health Options (MSHO) tinyurl.com/yb4o2zua. Retrieved August 1, 2018.
Ruiz, S., et al. 2017. "Innovative Home Visit Models Associated with Reductions in Costs, Hospital­izations, and Emergency Depart­ment Use." Health Affairs 36 (3): 425–32.
Szanton, S., et al. 2016. "Home-based Care Program Reduces Disability and Promotes Aging in Place." Health Affairs 35(9): 
1558–63.