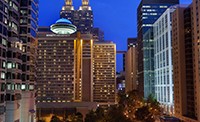 Don't miss FORSA Program Day on Tuesday, March 24 during the 2020 Aging in America Conference in Atlanta, Georgia.
The FORSA program is titled "Religious Roots, Social Justice and Aging." Learn more about FORSA here.
Read the following excerpt from a blog post selected by FORSA Council members:
Exploring Your Spirituality After 60
When we're young, the concept of spirituality and religion can be very simple and easy to grasp. But as we grow older, we're faced with more complicated questions and have to invest more time reflecting on our developing faith. Our faith grows with us, and while it can be challenging, it also can be more rewarding and fulfilling as we mature. Exploring your spirituality after 60 can bring a wide variety of benefits — read on to discover the ways it helps improve your life and how you can nurture it. Read more.