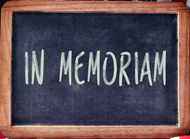 By Bob Blancato
The world of aging lost two of their finest advocates in July, with the passing of Alfred Chiplin and Val Halamandaris.
Alfred "Chip" Chiplin spent more than 30 years as a leader in Medicare advocacy, with a focus on protecting the rights of Medicare beneficiaries. He performed his admirable work most recently as a Senior Policy Attorney with the Center for Medicare Advocacy in their Washington D.C. office. Prior to that, he was a staff attorney for the National Senior Citizens Law Center (now Justice in Aging).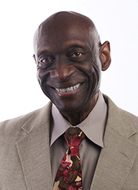 Alfred Chiplin
Chip was a fierce and tireless protector for the rights and safety of older adults. He had a special interest in health and long-term-care issues, elder justice, legal services for older adults, and the Older Americans Act, and influenced policy in those areas. You so wanted Chip on your side—and if he was, it was the right side to begin with. Chip's commitment to more vulnerable people was lifelong: he worked in programs for low-income adults and youth and also participated in Crossroads Africa where he helped to build a school and a bridge. Chip was a man of deep faith and attended Divinity School at Harvard, graduating in 1983. His ministry included counseling and officiating at weddings.
Val Halamandaris was President of the National Association for Home Care and Hospice (NAHC), and worked for more than 50 years to improve the lives and secure the rights of America's elderly and infirm. Val had a distinguished career as a counsel and investigator in both the House and Senate. In the Senate, on its Special Committee on Aging, he worked with then-Senator Frank Moss (D-UT) to enact the home health benefit under Medicare, and later on a landmark law that set minimum federal standards for nursing homes. When Val was on the staff of the House Select Committee on Aging, he wrote another landmark law to provide Medicare coverage for hospice.
Val founded NAHC after he left Congress and today it represents the nation's 33,000 homecare and hospice organizations. He led NAHC with passion, integrity, and purpose. Val will be posthumously honored with the Pope Francis Award for Charity and Leadership in October 2017.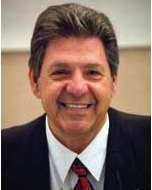 Val Halamandaris
I am saddened to have lost two colleagues and friends. I had the honor to share an office suite with Chip for several years and it was a remarkable experience. His was a voice of reason, with a wonderfully reasoned voice. He had the unique ability to communicate his passion for elder advocacy to all who worked with him—a quality I experienced firsthand in our work together with the Elder Justice Coalition, fighting against elder abuse.
Val was a colleague when we worked together on the House Select Committee on Aging where he served not only as my mentor, but also mentored a number of the younger staff members. He was one of the most effective investigators and advocates I have ever met.
Chip and Val were men of distinction because of their dedication to the people they cared for and how they cared for them. Both fought for human rights and against injustice. Both left indelible marks in our field of aging, and for that we are enormously grateful.
ASA Board Chair Bob Blancato is president of Matz, Blancato & Associates in Washington, D.C.