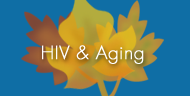 By James Campbell
This winter, after a great deal of analysis, John Snow Inc. released the HIV/AIDS Consumer Study. Those in the LGBT/HIV community have been awaiting its release with great anticipation. The data not only affirmed what the community knew, but helped us understand what the Patient Protection and Affordable Care Act (ACA) could accomplish if properly implemented.
The two-phase survey included a broad range of questions to assess the need for and barriers to services, experiences living with HIV/AIDS, quality of life, stigma and self-sufficiency. It was conducted in 2009 by JSI Research and Training Institute and funded by the Massachusetts Department of Public Health and the Boston Health Commission. 
More than 5,000 Phase I surveys were distributed and 1,791 were completed. Of the 1,791 who completed the Phase I survey, 1,528 volunteered to take the longer, Phase II survey—1,066 of which were completed.
The researchers found that 46 percent of survey respondents were age 50 or older. The surveys showed that people living with HIV who were older than 50 required different services than those younger than 50 did, had a higher prevalence of mental health and substance use issues, and were less likely to have had discussions with their service providers about sexual health, mental health or substance abuse issues. Other key findings include:
99 percent of the sample were currently receiving medical care;
91 percent were in treatment and on antiretroviral (ARV) medications;
70 percent reported their health was good or very good;
72 percent reported an un-detectable HIV viral load, which is three times the national rate of viral suppression.
Even more significant is that people living with HIV age 50 and older were less likely to:
Have their medical providers discuss sexual health with them than they would with younger people;
Report experiences of HIV-related stigma;
Have had a potential substance abuse problem at the time of the survey;
Report that they had used professional mental health services prior to six months.
People Living with HIV who are older than 50 were also found to have more:
Health complications than those who were younger

Specifically co-morbidities or chronic conditions
Less likely to have noted "excellent" as their health status;

Adherence to their HIV medications than those younger than 50.
For more information regarding this study, please visit the Boston Public Health Commission.
Aging and HIV are rarely thought about in the same sentence or even paragraph. New England HIV over Fifty (NEAHOF) has been trying to tackle this issue through an annual conference, HIV over Fifty, in Boston, Mass. NEAHOF also holds educational events and age-specific support programs throughout the year. For more information about NEAHOF, visit HIV Over Fifty.org.
---
James Campbell is president and CEO of the New England Association on HIV over Fifty (NEAHOF).
This study was produced by JSI Research & Training Institute, with funding received from Boston Public Health Commission through Part A of the Ryan White HIV/AIDS Treatment Modernization Act of 2009.
This article is brought to you by the editorial board of ASA's LGBT Aging Issues Network (LAIN).