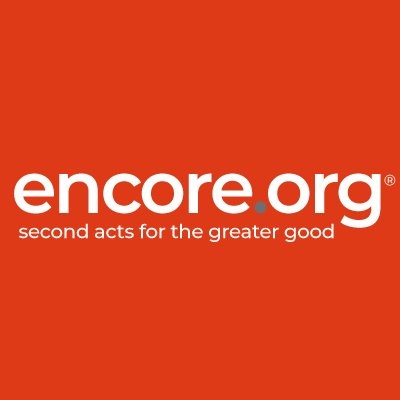 By Helen Dennis
I have to face the dreaded 'R' word," wrote Doug McIntyre as he retired from 22 years of being the host of the "McIntyre in the Morning" show on KABC/790. McIntyre is well known as a radio host, columnist, TV/film writer and producer.
There is good reason to feel ambivalent toward retirement, of course, but not everyone does. Many people are eager to retire: they welcome not having to commute, are relieved that they don't have to adjust to yet another systems or management change and are glad to have the free­dom to do whatever they want, when­­ever they want.
Negative Stereotypes Persist
Yet many feel uncertainty or discomfort in identifying as a retiree because of outmoded stereo­types that linger. The term often is equated with equally outdated perceptions of people in older age—an older adult who is rigid, less capable, less creative or less productive than are younger folks. Someone who is over the hill. These descriptors belong in the reject pile.
There are reasons for these negative views of retirement. The term comes from the French verb retirer, which means to withdraw. The contemporary definition is not only to withdraw, but also to retreat, to go away or to remove oneself. Those are not exactly positive perspectives.
What must happen to change these negative perceptions? Let's begin with language. Attempts are being made to evolve the language around retirement, with little agreement. Some argue we should eliminate the word entirely because of its negative connotation. Sociologists, demographers, psycholo­gists, gerontologists, journalists and others struggle with the term and cannot agree on a substitute.
Assuming retirement is perceived as a new life stage, many have made suggestions for what to call this stage. Harvard sociologist Sara Lawrence-Lightfoot calls it the Third Age; for Laura Carstensen, founding director of the Stanford Center on Longevity, it's Act IV; Ken Dychtwald, founder and CEO of Age Wave, refers to this life stage as Middlescence, and Marc Freedman, founder and CEO of Encore.Org, calls it the Encore Years. A colleague and I made up the word Renewment, a combination of retirement and renewal.
We know that retirement is commonly associated with aging, and for some people that might be a problem. As McIntyre wrote, "Retirement is something old people do. I'm not old! Or am I?" (He is 61.)
But all is not lost: there are indications that the meaning of retirement is changing. Take for in­stance CAPs, ASA's Corps of Accomplished Professionals. Many ASA members are experienced, a bit older, some are retired, others are not. Withdrawal is not an accurate description of their cur­rent life stage as accomplished professionals in the field. ASA is committed to providing ways for its CAPs members to remain connected to one another and to the field through meaningful roles that involve giving back. Withdrawal does not apply (see this space for regular updates on CAPs; it is a work in progress).
New, Evolving Approaches to Retirement
The Encore movement is moving the "retirement needle" in a positive direction. Encore.org was launched 20 years ago by Marc Freedman as an innovation hub tapping the talent pool of people ages 50 and older as a force for good. It provides answers for individuals in the latter parts of their careers or even for those who are retired, who are asking, "What's next?"
Part of Encore.org is the Encore Network, a noteworthy example of what's happening nationally and internationally. The network, a coalition of more than 127 leaders and organizations from 32 states and 13 countries, shares resources and ideas to make longevity an asset to individuals and societies, embracing the concepts of connection and engagement for the greater good. Although living longer includes retirement years, Encore.org and its network do not mention the word retirement. From my perspective, this omission is an attempt to ascribe a new meaning to this later-life stage that suggests choices and opportunities rather than withdrawal.
Giving back is not the only approach to retirement. Marcus Tullius Cicero, the famous Roman ora­tor and statesman, wrestled with the subject 2,000 years ago. Jim Michaels, a retired war reporter, contemplating his own retirement as described in his Wall Street Journal article subscribes to Cicero's approach. Instead of giving back, Cicero "saw intrinsic value in aging.
"The loss of ambition and competitive drive should not be mourned; it is a gift when judgment is no longer clouded by passion and desire," Cicero said, according to Michaels.
John Adams experienced retirement, and cherished its core aspects. After leaving public office, he returned to his Massachusetts farm and spent "hours alone, reading, thinking, or just looking out the window by his desk," finding "an inner peace, even a sense of exhilaration such as he had seldom known," according to biographer David McCullough. (I think Adams likely needed a rest!)
Retirement gets a bad rap if it is viewed as a time of withdrawal, impotence and impending decline. Retirement should be redefined as a new life stage that holds opportunities for meaning­ful engagement—to make a difference, to share love with family and friends and to value those intrinsic aspects of life, as did Cicero and John Adams. Retirement also is a time to reflect on and to enjoy life's simple pleasures—walking beside the ocean, seeing the first robin of spring, listening to Mozart, Bach or Duke Ellington or holding the pudgy hand of a grandchild.
Acknowledging and experiencing the many dimensions of retirement as a new life stage can trans­form it into the biggest—and best—opportunity of a lifetime. 
Helen Dennis, principal of Helen Dennis & Associates, in Los Angeles, is a specialist on aging, em­ployment and the new retirement. She also is a syndicated columnist, and an author and lecturer.
Editor's Note: This article appears in the March/April 2019 issue of Aging Today, ASA's bi-monthly newspaper covering issues in aging research, practice and policy nationwide. ASA members receive Aging Today as a member benefit; non-members may purchase subscriptions at our online store.