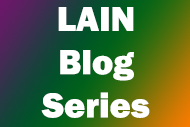 By Lori Smetanka
Dignity. Respect. Privacy. Freedom from abuse, harassment and discrimination. Many of us take these rights for granted. But too often they are not fully realized by LGBT older adults, whether they are receiving care and services in the community or living in long-term care facilities such as nursing homes or assisted living residences. Unfortunately, shameful stories of discrimination and abuse of LGBT elders are too common. Fearing how they may be treated, many LGBT elders needing long-term care and services have felt the need to deny who they are. Rather than risk being abused or mistreated, they often do not seek the additional care and services they need.
LGBT Older Adults in Long-Term Care Facilities: Stories from the Field, a study and report (PDF) prepared by Justice in Aging, the National Gay and Lesbian Task Force, SAGE, Lambda Legal, the National Center for Lesbian Rights and the National Center for Transgender Equality, illustrates not only the very real concerns of LGBT elders living in long-term-care facilities, but also personal experiences of abuse, discrimination and harassment.
Our work at the National Consumer Voice for Quality Long-Term Care (Consumer Voice) is to educate and empower individuals receiving long-term care and services with the tools they need to advocate for themselves. We also train and support individuals and groups, such as long-term care ombudsmen, that empower and advocate for those individuals. Along with our sister organization, the National Long-Term Care Ombudsman Resource Center (NORC), we have partnered with SAGE, Lambda Legal, Justice in Aging and the National Resource Center on LGBT Aging to conduct and share training and resources on supporting and advocating for LGBT elders. Additionally, we directly advocate for the development of public policies that provide protections for all older adults receiving care and services, specifically the protection of their right to be free from abuse and discrimination.
Regardless of where they live and receive services and supports, LGBT elders have the right to be free from discrimination and harassment. For those living in nursing homes, they have rights and protections provided by the federal Nursing Home Reform Law, as well as state and federal anti-discrimination provisions. Some of those rights include:
Freedom from all types of abuse, including physical, verbal, mental and sexual abuse, financial exploitation and neglect;
The right to privacy, which applies to their personal information, communications with others—written and verbal, interactions with others and medical information;
The right to be treated with respect and dignity at all times;
The right to exercise choice and self-determination, including in how they dress, in how they want to be addressed (e.g., using a preferred pronoun), with whom they associate and visit; and,
The right to participate in their own care planning and treatment, including designating surrogates, such as a healthcare power of attorney, to act on their behalf.
For individuals receiving care in assisted living facilities or other community-based settings, it is important to understand the rights and protections provided in state law. The Consumer Voice has more information about individual rights in all settings on our website.
We encourage individuals who have concerns about the way they are being treated, or those who have been subject to abuse, discrimination or harassment, to seek help right away. They might:
Share concerns with a supervisor, social worker, administrator or trusted staff person.
Ask about the facility's (or other entity's) policy for filing a grievance, and use it.
If in a long-term care facility, ask for a care plan meeting to discuss concerns.
Document complaints and responses to complaints.
Sometimes more help is required and LGBT elders can seek outside assistance and supports if needed. The Long-Term Care Ombudsman Program advocates for residents in long-term care facilities (nursing homes, assisted living residences and board-and-care facilities) and program representatives are trained to resolve complaints. They work with and on behalf of residents to achieve a result that is satisfactory to the resident. They are also a good source of information and education, not only for residents and families, but also for long-term-care facility staff. Ombudsmen take direction from residents they work with, and cannot disclose resident information without that person's consent.
State licensing agencies that oversee nursing homes, assisted living facilities, or home healthcare also accept complaints. They have the authority to hold providers accountable for violations of rights, mistreatment and abuse. Adult Protective Services investigates reports of abuse, neglect and exploitation of older adults, as does local law enforcement.
Review this fact sheet (PDF) for more information about residents' rights and the LGBT community, advocacy tips and contact information for entities to investigate complaints. Examples of training, consumer education materials and other resources from the Consumer Voice, the National Long-Term Care Ombudsman Resource Center and our partner organizations are available at http://ltcombudsman.org/issues/lgbt-elders.
Lori Smetanka, J.D., is the executive director of the National Consumer Voice for Quality Long-Term Care.
This article is brought to you by the Editorial Committee of ASA's LGBT Aging Issues Network (LAIN).