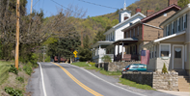 By Abraham D. Benavides, Mary Blumberg and Laura Keyes
Demographic changes forecasted in the doubling of the baby boomer population between 2012 and 2060 will challenge public administrators as cities plan how to provide sufficient services for older adults. This changing aging population will by necessity make local governments more aware of community design and the need to provide services that are elder friendly.
Local governments actively pursuing age-friendly policies tend to focus on the relationship of older adults to their physical and social environments—does the community promote successful aging or create barriers to successful and independent aging? Local governments also tend to create difficulties for older adults who wish to remain independent because their communities lack access to transportation, housing and basic health and supportive services.
But because it is the responsibility of a community's administration to support policies that meet the needs of their citizens, it is crucial that they develop cities friendly toward the needs of older adults. Public managers' responsiveness suggests that public officials feel a moral obligation to ensure plans and policies are socially equitable. However, according to some studies, local government budgets will become increasingly strained as older populations grow, limiting availability of programs and services to serve this group.
In light of such economic constraints, more and more local governments are supporting the adoption of age-friendly policies. Atlanta, through its Atlanta Regional Commission's Lifelong Communities planning program, demonstrates the possibilities for communities and local governments to coordinate infrastructure investment and service delivery programs. One Atlanta neighborhood, through the assistance of regional and local community planners, was able to introduce low-cost solutions to create a walkable environment. City and community planners used "tactical urbanism" (a term coined by the New York urban planning, design and advocacy firm Street Plans Collective), including pop-up shops, food trucks, a farmer's market, bike lanes and urban gardening. Such projects offer communities creative, short-term, low-cost solutions to catalyze long-term change.
"The tactical urbanism approach allows the neighborhood to experience real changes toward a livable community without a high-risk financial investment," said Kathryn Lawler, Manager of Aging and Health Resources at the Atlanta Regional Commission. Lawler suggests that tactical urbanism techniques "energize both local politicians and residents in new possibilities for their community." This innovative approach to planning builds political and citizen awareness around key issues for older adults in the community and helps garner support for the necessary financial investment.
Community planners and public administrators are actively engaging in adopting policies friendly toward older adults, including investment in infrastructure and utilization of new planning tools and concepts. Survey findings from 60 cities in the Dallas–Fort Worth Metroplex and 64 cities listed in the Milken Institute's Cities for Successful Aging Report and Forbes Magazine's 25 Best Places to Retire illustrate the extent to which the local governments adopted and implemented services and programs friendly toward older adults.
Preliminary findings suggest that local governments that adopt plans assessing the needs of elders in their community more often implement age-friendly policies. Also, the greater the frequency with which local government staff received training on the needs of older adults for housing, transportation, health and recreation, the greater the frequency with which local governments adopted age-friendly policies. And cities where citizens directly expressed a need for services and programs friendly toward older adults were more likely to adopt policies and allocate resources to implement them. However, the expressed act of local government implementation also required the support of a local politician.
---
Laura Keyes and Mary Blumberg will host a NEST (Network on Environments, Services and Technologies) session on this topic at the 2015 Aging in America Conference. It will highlight creative possibilities and the practical implication of policies friendly toward older adults through a discovery of urban redesign initiatives. The session happens Wednesday, March 25 from 4:30 p.m.–5:30 p.m. Click here to learn more. 
Help us improve AgeBlog and rate this post by clicking here!