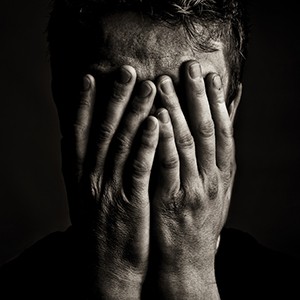 By William F. Benson and Nancy

Aldrich

Rural older adults are dying from the opioid epidemic at a higher rate than older adults in the nation as a whole, yet fewer than one in 10 opioid treatment centers are located in rural America, and many rural first responders are not trained to administer life-saving medica­tions for overdose.

Rural adults ages 45 and older die from opioids at the rate of 10.8 per 100,000 population, com­pared to 10.6 per 100,000 nationwide, according to Centers for Disease Control and Prevention (CDC) mortality data for 2015. Almost 44 percent of the 4,578 opioid-related deaths in rural areas in 2015 occurred among adults ages 45 and older (3.7 percent of the deaths involved adults ages 65 and older).

Hospitalizations for rural older adults also are rising. In West Virginia—one of the rural areas hardest hit by the opioid epidemic—hospitalizations due to opioid misuse more than doubled over 10 years (2005 to 2015) for adults ages 65 and older, and tripled among adults ages 45 to 64. Almost half of opioid deaths are due to prescribed medications (other deaths are from illegal drugs or taking someone else's prescription). Opioids include prescription oxyco-done, hydrocodone, fentanyl and others, as well as illicit and more potent drugs like heroin and synthetic fentanyl.

The Causes of Increased Opioid Prescribing

Rural physicians may feel an opioid prescription is the best solution to keep a patient functioning who does not have time, money or transportation to travel long distances for physical therapy or surgery to relieve pain. But prescribers are not solely to blame. "Doctor shopping" by patients to obtain more opioids is problematic in rural as well as urban areas. The culture of close-knit rural communities often is accepting of drug use and drug-sharing. And aging baby boomers often have more casual attitudes toward drug use. Prescription drug distributors also share much blame and numerous states, counties and cities have filed lawsuits against opioid manufacturers and distributors, as was done in the 1990s against the tobacco industry. Aggressive marketing and illegal diversion of pain pills have resulted in ex­cess supply in some rural areas. In West Virginia, an investigation by the Charleston Gazette-Mail found drug wholesalers showered the state with 780 million pain pills—433 pain pills for ev­ery person in the state.

Health Risks of Opioid Use

Opioid misuse poses a serious threat to the health of older adults, whose bodies can no longer me­tabolize drugs quickly, placing them at risk for sedation, respiratory depression, confusion, falls, toxicity and overdose. These medications can also cause memory problems, isolation and loss of motivation. Because older adults tend to take multiple prescription drugs, the chances of drug interactions are higher when they abuse opioids.

Misusing pain pills may also lead to heroin addiction when someone develops a tolerance—mean­ing they need higher doses for the same effect—or when they can no longer get a physician to pre­scribe pain pills. Heroin is more powerful and cheaper than pain pills and can be easily obtained in many communities. Injected opioids bring an additional risk of HIV and hepatitis C virus infection.

Nationwide, CDC researchers found a 33.3 percent increase in older adult (ages 65 and older) deaths from heroin between 2014 and 2015 (heroin deaths for all ages rose only 21 percent). The data are not broken out for rural residents. More research is needed to see if rural older adults are transitioning from misusing pain pills to injecting heroin, or if the rise in heroin deaths is among those who began their addiction with heroin (not pain pills) and are dying from the more powerful forms now available on the street.

Other Impacts: Elder Abuse, Burdens of Care

Addiction is not the only opioid-related impact on older adults. Experts suspect the rise in elder abuse is tied to the opioid epidemic. The National Committee for the Prevention of Elder Abuse says substance abuse is a factor in many types of elder abuse, including physical mistreatment, emotional abuse and financial exploitation by family members abusing opioids, and self-neglect by elders using opioids. According to the National Adult Protective Services Asso­ciation, representing state and local Adult Protective Services programs, better data gathering is needed because elder abuse reporting currently does not track information on whether the perpe­trator is misusing opioids.

In addition to elder abuse, rural older adults are more likely (8.9 percent of rural households) than the urban population (7.4 percent) to find themselves raising their grandchildren because an adult child is addicted to opioids. These "grandfamilies" often face unique finan­cial, social, physical and legal problems, often accompanied by depression and isolation. Parental substance misuse is the most common reason that an estimated 2.5 million children are raised by grandparents and other relatives, according to Generations United.

Barriers to Care

While research shows older adults can do well in treatment programs, they face barriers to care in rural areas due to long wait times, travel distances, the stigma about drug addiction and the failure of rural physicians to believe that an older adult could be addicted to opioids. In addition to the general shortage of physicians and hospitals in rural areas, many rural doctors—who are often the sole practitioner in a rural community—have not applied for a Drug Enforcement Administration waiver to prescribe drugs that treat opioid use disorder. More than 80 percent of rural residents live in a county without a detox provider, and more than half of all rural detox providers service a 100-mile radius. Rural older adults may also be hampered by lack of transportation, insurance, support systems and the stamina to persevere until they can get to treatment.

An additional barrier may come with the repeal or radical reform of the Affordable Care Act. Several proposals would drop the requirement that state Medicaid programs cover substance abuse services. While the Trump administration has announced new state grants to address the opioid epidemic, it remains to be seen whether this will make up for any reductions that occur in Medicaid treatment programs, especially given that there are already long waiting lists for such care in rural areas.

Solutions: Training, Education, Age-Tailored Treatment

Desperately needed in rural areas is more treatment capability, including training more primary care physicians to provide opioid addiction treatment and training more emergency responders to admin­ister lifesaving medications for overdose. Federal agencies, medical societies and academia have on­going efforts to remind physicians about safe opioid-prescribing guidelines. The public also needs to be educated about the risks of misusing opioids and the importance of not sharing medications.

The most successful treatment programs incorporate age-specific treatment—especially for older adults who are not comfortable in group therapy sessions with young people. Experts say treatment for older adults needs to be non-confrontational and supportive, re-establish social sup­port systems and provide continuing care.

Organizations that have had success with treating older adults include Project Lazarus (www. projectlazarus.org), a community-based approach that began in rural North Carolina and is being adopted in more than two dozen communities nationwide; Senior Hope Counseling, an elder-focused outpatient substance use program in Albany, N.Y.; and the Hazelden Betty Ford Foundation programs focused on older adults (called Recovery@50Plus).

The majority of people who use pain relievers do not misuse their prescriptions, but when they do the consequen-ces can be deadly. With so many older adults living with some form of pain, society must wrestle with the balance between providing patients with safe and effective pain treatments and not overprescribing opioids or providing them to people who misuse them.

A new National Academies report that came out in July concludes that it is possible to stem the still-escalating prevalence of opioid use disorder and other opioid-related harms without foreclos­ing access to opioids for patients suffering from pain. Some of the report's recommended actions include promoting more judicious prescribing of opioids, expanding access to treatment for opioid use disorder, preventing more overdose deaths, weighing societal impacts in opioid-related regulatory decisions and investing in research to better understand the nature of pain and develop non-addictive alternatives.

ASA Board member William F. Benson is managing principal of Health Benefits ABCs in Silver Spring, Md. He chairs ASA's Public Policy Committee and is national policy advisor for the National Adult Protective Services Association.

Nancy Aldrich is a writer at Health Benefits ABCs.

The research for this article was originally conducted for Grantmakers in Aging, which just released a new report on opioid abuse among rural older adults called Heartache, Pain and Hope: Rural Communities, Older People, and the Opioid Crisis: An Introduction for Funders. The GIA paper offers a fresh perspective, broadening the opioid conversation to include the impact on older people, and describing proven pro­grams, innovative partnerships, policy recommendations and scientific and medical responses that gov­ernments, communities, aging services, nonprofits and philanthropies can support and expand.

Editor's Note: This article appears in the September/October, 2017, issue of Aging Today, ASA's bi-monthly newspaper covering issues in aging research, practice and policy nationwide. ASA members receive Aging Today as a member benefit; non-members may purchase subscriptions at our online store.