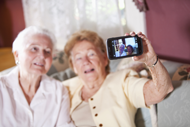 By Stephen M. Golant
It is fair to surmise that the 100,000 young people in their late teens and twenties who converged in San Francisco's Haight-Ashbury neighborhood to participate in the 1967 Summer of Love were not especially tuned in to how their grandparents were coping with getting old. It is even less likely that these young baby boomers thought much about their own old age. This socially rebellious group, which rejected middle-class values and parental controls, and who romanticized communal living, could hardly imagine that in their old age they would end up living in cul-de-sac suburbs and traveling in their cars to regional malls to buy furnishings for their single-family detached dwellings.
With their anti-government sentiments, they could hardly have foreseen how important Social Security and Medicare would become for their future health and financial well-being. Yet perhaps they were well-advised not to look to their grandparents as exemplars on how to live in old age. If they had been aware in the late 1960s of the challenges of dealing with old age, they may well have carried signs calling for "no more nursing homes for the old."
Fast forward five decades, and these now aging baby boomers are still showing their independent spirits. They are opting to age in place for as long as possible, even as these residential decisions clash with the opinions of many experts who argue that the baby boomers' current dwellings are designed for the young and are unequipped to accommodate those individuals who suffer from physical and activity limitations, chronic health problems, and social losses.
Two overarching factors help explain this reluctance of older baby boomers to move to different housing or care arrangements (Golant, 2015a). First, the aging-in-place realities of older baby boomers remind us that they are members of a generation that will more actively strive to maintain their autonomy and to control both their lives and environments. Second, compared with previous generations of older adults, they benefit from greater private- and public-sector opportunities, making it possible for them to exercise their individual agency.
Consequently, these baby boomers will have more ways to connect with those goods, services, and care arrangements that enable them to maintain their independent households (Arieff, 2017). To highlight these adaptive advantages, this article examines how the current opportunities to connect for people ages 65 and older in the United States compare with those available to their grandparents' generation in the 1970s.
Evolving Societal Views and Developmental Theory
By the 1970s, the academic community had abandoned its view of aging as a process of voluntary and inevitable disengagement and was less likely to negatively stereotype older people as inactive, frail, and unproductive members of society (Hochschild, 1975). Ageist societal attitudes were slow to change, however. The general public, marketing professionals, the media, and policy makers still viewed older people as a group with debilitating limitations who contributed little to contemporary society (Achenbaum, 1978; Butler, 1975). As a poignant example, local government leaders in St. Petersburg, Florida, tried to reduce their retirement community's negative image by removing park benches to lower the visibility of their older population (Butler, 1975).
A widely quoted national study, Gauging Aging, from the FrameWorks Institute (Frame-Works Institute, 2015), suggests we have made little progress. It reports that the U.S. public still associates aging with decline, deterioration, and a loss of control (Robbins, 2015). However, there are many reasons to believe that today's generation of aging baby boomers are redefining this conception of getting old. If how the marketing community portrayed them when they were younger holds true today, they are composed of individuals with strong self-reliant values who believe in their own ability to get things done. As two leading analysts from Yankelovich Partners, a world-famous research firm, summarized:
Boomers want to be on top and in charge. They believe they know best, and they act independently based on this self-confidence. They are unafraid to act as individuals abiding by none of the old rules, and they feel no lack of education or self-esteem to steer their own course . . . . Boomers always will remain control-oriented (Smith and Clurman, 1997).
And these individual expressions are reinforced by current societal prescriptions on how to age successfully. Echoing the influential Rowe and Kahn directives of the late 1980s, older baby boomers today are told that they must proactively take care of their bodies to prevent disease, maintain high physical and mental functioning, and keep actively engaged with life. Moreover, they receive the hopeful message that it is never too late for them to cope with their problems because "the frailty of older age is largely reversible" (Rowe and Kahn, 1998). As a consequence, today's 63 million late middle-age baby boomers (ages 50 to 64) and 16 million older baby boomers (more than a third of today's ages 65-and-older population) are deluged by communications from professionals and the media telling them how to take better care of their health. They are counseled not only about the importance of health checkups, falls prevention strategies, eating right, and exercising, but also about the benefits of volunteering, Botox treatments, and Viagra supplements (Golant, 2008).
Human developmental theory also supports this program for self-improvement. It argues that older individuals who age successfully are motivated to initiate coping strategies that enable them to "to explore and shape their environments to fit their particular needs" (Schulz and Heckhausen, 1996). Consequently, when confronted with stressful or incongruent individual or environmental circumstances, they initiate adaptive efforts designed to eliminate or blunt their adverse outcomes. These "preventive, corrective, or optimizing" actions (Brandtstädter and Rothermund, 2002) make it possible for them to realize their aspirations and goals and to feel again in control of their bodies, activities, and surroundings.
Older people, however, do not just respond to these intrapersonal motivational influences. Environmental gerontologists and occupational therapists (Scheidt and Windley, 2006; Verbrugge and Jette, 1994) have long argued that for older adults "to remain healthy and maintain high levels of independence and function" they must benefit from "the right contextual and social supports" (Robbins, 2015).
These experts believe that older people can compensate for their physical, sensory, and cognitive limitations if they occupy and transact with environments through supportive physical and social resources, such as assistive devices, sensitively designed buildings and products, barrier-free transportation, and caring family members and professionals (Verbrugge and Jette, 1994). My theory of "residential normalcy" similarly argued that when older people have stronger coping repertoires or opportunities—when they can take advantage of viable and effective strategies to change their incongruent living environments—they feel more competent, in control, and empowered (Golant, 2011, 2015b). For example, when older people with physical limitations can avail themselves of affordable homecare or corrective home modifications (coping opportunities), they no longer feel helpless and vulnerable in their homes and feel they have achieved residential normalcy.
Controlling Their Lives and Environments
Tenacious aging-in-place behaviors of older persons are one manifestation of their quest for autonomy. The historical patterns of their living arrangements tell the story. Between 2015 and 2016, only 3.2 percent of the ages 65 and older population moved from their dwellings (U.S. Census Bureau, 2016a), whereas in a comparable one-year period, from 1970 to 1971, 9 percent of this older group made these residential shifts (Hobbs, Stoops, and U.S. Census Bureau, 2002; U.S. Census Bureau, 1973, 2015). About 78 percent of today's older adults own their dwellings, compared to only 68 percent of yesterday's elders (U.S. Census Bureau News, 2016). This is important because homeowners are especially likely to age in place, and today only 1.6 percent move annually.
Today's older adults are also less inclined to share their dwellings with persons other than their spouses because such arrangements would threaten their privacy and restrict their activities. In 2015, only 10 percent of older males and 19 percent of older females lived with other relatives or unrelated persons. The respective rates in 1970 were a much higher 16 percent and 31 percent (U.S. Census Bureau, 1973). Older persons have particularly rejected transitioning to nursing homes to receive long-term care—where they arguably have the least control over their environments. In 2014, only 2.4 percent of persons ages 65 and older occupied these institutions, compared with 5.4 percent in 1973, even as higher numbers and shares of today's older adults are in their 80s and 90s (Harris-Kojetin et al., 2016).
Accessing goods, services, and care by auto and transit
How do today's older adults who age in place usually access their everyday needs? Compared with earlier generations, they are more likely to have the flexibility of traveling to destinations in their cars (as drivers or passengers). They make only a bit more than 1 percent of their daily trips by transit (American Association of State Highway and Transportation Officials, 2012). In 2014, 94 percent of males, ages 60 to 69, and 89 percent of females, ages 60 to 69, were licensed to drive (U.S. Department of Transportation, 2014). The respective licensing rates of older persons in 1970 were a substantially lower 82 percent and 42 percent (Gish, 1973), revealing the especially limited travel mobility of older women. This much larger gender gap resulted from these earlier generations of women never learning how to drive. Older adults in the 1970s also had more difficulty owning and driving cars because they were substantially poorer. About 25 percent were below the 100 percent poverty threshold, compared to just less than 9 percent of today's (2015) population that is ages 65 and older (U.S. Census Bureau, 2016b).
In part, the different travel behaviors of today's older adults reflect where they live. In 2014, about 53 percent lived in the auto-oriented metropolitan suburbs, and another 20 percent lived in rural counties. Only 27 percent lived in the higher density core urban areas of the United States, where they have more opportunities to reach businesses and services by walking or taking public transit (HHS, AOA, 2015). Demographers predict that our future older baby boomers will be even more likely to occupy suburban locales. In contrast, a higher share of our 1970s older population (33 percent)—especially minorities and those with lower incomes—lived in the commercially oriented and population-dense inner cities, which blunted the disadvantages of their lower driving rates (U.S. Census Bureau, 1984; U.S. Senate Special Committee on Aging, 1972a). But it was also unfortunately true that these older persons often occupied socially and physically inhospitable neighborhoods and fear of crime was a pervasive concern (Bild and Havighurst, 1976). As Birren (1970) perceptively observed: "Paradoxically, it is in the most deteriorated areas of cities that aged persons may live independent lives, piecing together for themselves the combinations of needed services."
When older people in the 1970s suffered from physical limitations, their mobility also was restricted because they had to navigate a built environment plagued with pervasive architectural, walking, and transit-use barriers. It was only with the passage of the Fair Housing Amendments Act of 1988 and the Americans with Disabilities Act of 1990 that these obstacles began to be eliminated and public transit authorities were required to offer home-to-bus stop paratransit service.
Looking to the future, this mobility gap is likely to widen further because older baby boomers will enjoy further transportation advantages. The private sector is equipping autos with technology (e.g., automatic braking and lane-departure warnings) that make driving less restrictive and safer for those with cognitive and physical deficits. Older people also are benefiting from ride-sharing vendors such as Uber and Lyft, which sometimes offer subsidized fares. This assumes older adults, providers, caregivers, or community organizations can text them with their smartphones (Watkins, 2015). More dramatically, older baby boomers who age in place will especially benefit if driverless cars dominate our transportation future.
Access to long-term services and supports
Older baby boomers will also be better able to cope with their health problems and physical limitations without relocating to more supportive care settings. Today's elders now benefit from an extensive and fast-growing infrastructure of homecare services staffed by rehab professionals, and home health and personal care aides who help them recuperate from a hospital stay or receive long-term assistance with performing their self-care and homemaking activities. The hope is that this formal care will help compensate for the expected future decline in the availability of their family caregivers. The higher incomes of today's older adults certainly make it easier for them to access these paid care resources, but three federal programs, Medicare, Medicaid, and the Older Americans Act, also have helped to make the dwellings occupied by lower income older people function as much like care settings as they are places to live.
Although these government programs were initiated in the mid-1960s, in their earlier and formative stages they offered far more limited offerings to our 1970s older population. Medicare (Part A) had allowed hospitals to offer homecare to older adults discharged from a hospital stay, but initial eligibility criteria were restrictive. In 1971, less than 1 percent of Medicare expenditures went to home healthcare and only about 2,200 home health agencies were in operation in the United States (U.S. Senate Special Committee on Aging, 1972b). In comparison, in 2014 there were more than 12,000 Medicare home health agencies offering intermittent skilled nursing and therapy (speech, physical, and occupational) services to 4 million older people (Harris-Kojetin et al., 2016; Landers et al., 2016).
Initially, almost all the long-term-care services offered by the Medicaid program targeting very poor and medically needy older adults were delivered in skilled nursing home care facilities. Only after 1981, with the passing of the Section 1915(c) waiver option, did state Medicaid programs opt to deliver these services into the homes of older adults. The 1999 U.S. Supreme Court Olmstead v. L.C. decision was a further stimulus. Because of the Americans with Disabilities Act, the court ruled it was unconstitutional to institutionalize persons in nursing homes if states could reasonably accommodate them in less restrictive community-based settings. By 2014, Medicaid was spending more than 53 percent of its long-term-care budget on home- and community-based services, although some states still have a nursing home funding bias (Eiken et al., 2016).
Services funded by the Older Americans Act today inform millions of lower income older people about their care options, offer them hot meals, homemaker and chore assistance, and demand-responsive transportation rides. But as initially passed, the reach of this program to older clients was far more limited and only substantially expanded after major legislative changes. In 1975, it funded only about 49 million meals, including 5 million home-delivered meals and 44 million congregate meals (Wellman, Rosenzweig, and Lloyd, 2002). In contrast, by 2013, it was funding 218 million meals, including 138 million home-delivered meals and 80.3 million congregate meals—a magnitude of change considerably greater than the doubling in size of the ages 60 and older population over this period (Colello and Napili, 2016).
The recognition that older persons who are aging in place could also benefit from community-based centers to help them monitor, manage, and care for their chronic health problems and their physical and cognitive limitations also led to the development of adult day services. Today, there are 4,800 adult day services centers in the United States, offering assistance to a daily maximum of up to 289,400 participants (Harris-Kojetin et al., 2016). Although these care settings date from at least the early 1960s, they greatly expanded in number and capacity during the mid-1980s, mid-1990s, and early 2000s, spurred by greater funding opportunities from policy makers attempting to keep older persons out of nursing homes (MetLife Mature Market Institute, 2010).
We also have adopted new service-delivery strategies that no longer just focus on at-risk older persons. We now target geographically based residential enclaves of older persons in need of similar health-related and supportive services (Golant, Parsons, and Boling, 2010). Advocates argue that services can be delivered more effectively (financially and organizationally) to larger clusters or critical masses of community-based older people, sometimes referred to as naturally occurring retirement communities or NORCs (Vladeck et al., 2010).
This service delivery model dates from the mid-1980s when the Naturally Occurring Retirement Community-Supportive Service Program targeted a mega-block 2,800-unit co-op building in New York occupied by moderate-income older persons. Later, a comparable model was implemented in federally funded age-segregated apartment buildings where management hired service coordinators who matched vulnerable tenants to appropriate community services. A small share of these aging-in-place tenants also benefit from supportive and health-related services that are delivered into their buildings. More recently, several community leaders in the United States have initiated programs targeting their needy older populations, as exemplified by the 1999 AdvantAge Initiative, "Improving Communities for an Aging Society," created by the Visiting Nurse Service of New York and the 2006 World Health Organization's Global Age-Friendly Cities program (Golant, 2014). Since 2001, older residents living in NORCs have started neighborhood-based organizations, known as Elder Villages. They hire professionals, organize volunteers, and charge an annual fee so members may access a variety of social and recreational activities and vendors offering supportive services, often at discounted prices (Scharlach and Lehning, 2016).
The Big Connectivity Divide
Our digital economy has further widened the connectivity divide between 1970s elders and aging baby boomers. In 2015, 58 percent of people ages 65 and older used the Internet, compared with 14 percent in 2000 (Perrin and Duggan, 2015) and those numbers are trending upward. Consequently, all manner of information, goods, and services can be requested online and delivered to the homes of older people—including books, music, pharmacy items, and household supplies. They can perform all their banking activities without leaving their dwellings—from receiving their Social Security checks to making deposits. As a stark comparison, in the 1970s, 6 million older people lacked a telephone (Butler, 1975).
But the best is yet to come. New technologies referred to by labels such as gerontechnology, smart homes, telehealth, and telemedicine offer the promise that our older baby boomers will be able to track their physiological functions, health status, mobility, dwelling functions, and phys­ical and social activities in the comfort of their homes. Wireless sensor devices inserted in their bodies and clothing and on the walls, floors, ceilings, furniture, and appliances of their homes will transmit this information to remote monitoring stations. When devices detect outcomes that deviate from some designated norm, they will trigger interventions by family members or trained professionals (Lee and Coughlin, 2015).
These technological advances will unquestionably make it much easier for baby boomers in the future to manage their health and well-being without leaving their homes, and to feel more in control of their lives and environments. They may, however, have to confront an unintended downside. Even as these technologies will make connected baby boomers more efficient at ac­cessing once-remote and distant goods, care, and services, they may experience an unfortunate tradeoff, a decline in the frequency and quality of their relationships with people. Tomorrow's older baby boomers may end up being one of the most physically isolated generations.
Conclusion
Although it focuses on only a few cohort and societal indicators, this article argues that compared to earlier generations of older people, self-reliant aging baby boomers will be more connected to the goods, care, and services that enable them to age in place longer and more autonomously. It is important, however, not to draw unwarranted conclusions from these trends. It will be another decade before the majority of today's baby boomers will be in their mid-60s or older, so despite optimistic predictions, their future connectivity opportunities cannot be certain. Even more importantly, although the trajectory of change is unquestionably favorable, sizable numbers of today's older adults still experience challenging connectivity barriers that make independent living impossible or dangerous (Golant, 2008).
Who are these older individuals and will they be more visible in the future? They are obviously not the very wealthy, who can easily afford to access a full complement of goods, services, and care offered by the private sector. Nor are they mainly the very poor, who can take advantage of a variety of need-based social programs, albeit not easily and often only after long waiting periods. Rather, these deprived older adults are those with middle incomes, who are not rich enough to afford the long-term-care alternatives offered by the private sector, but not poor enough to qualify for this country's social safety net programs. Their numbers will explosively increase in the 2020s and 2030s, when the older baby boomers in this country become top heavy with those in their 70s and 80s—those most at risk of experiencing connectivity challenges. If our current age-based entitlement programs become exclusively needs-based, the number of our disadvantaged older adults will become overwhelmingly larger.
Stephen M. Golant, Ph.D., is a professor of Geography at the University of Florida, in Gainesville. He can be reached at golant@ufl.edu.
References
Achenbaum, W. A. 1978. Old Age in the New Land: The American Experience Since 1790. Baltimore: The Johns Hopkins University Press.
American Association of State Highway and Transportation Officials. 2012. Keeping Baby Boomers Mobile: Preserving the Mobility and Safety of Older Americans. Washington, DC. Retrieved November 2, 2016.
Arieff, A. 2017. "A Housing Crisis for Seniors." The New York Times, January 28. Retrieved March 9, 2017.
Bild, B., and Havighurst, R. 1976. "Senior Citizens in Great Cities: The Case of Chicago." The Gerontologist 16(1 Part 2): 4.
Birren, J. E. 1970. "The Abuse of the Urban Aged." Psychology Today 3(10): 37–8.
Brandtstädter, J., and Rothermund, K. 2002. "The Life-course Dynamics of Goal Pursuit and Goal Adjustment: A Two-process Framework." Developmental Review 22(1): 117–50.
Butler, R. N. 1975. Why Survive? Being Old in America. New York: Harper & Row.
Colello, K. J., and Napili, A. 2016. Older Americans Act: Background and Overview. Washington, DC: Congressional Research Service.
Eiken, S., et al. 2016. Medicaid Expenditures for Long-Term Services and Supports (LTSS) in FY 2014. Ann Arbor, MI: Truven Health Analytics.
FrameWorks Institute. 2015. Gauging Aging: Mapping the Gaps Between Expert and Public Understandings of Aging in America. Retrieved May 1, 2017.
Gish, R. E. 1973. Nationwide Personal Transportation Survey. Washington, DC: U.S. Department of Transportation, Federal Highway Administration.
Golant, S. M. 2008. "Commentary: Irrational Exuberance for the Aging in Place of Vulnerable Low-income Older Homeowners." Journal of Aging and Social Policy 20(4): 379–97.
Golant, S. M. 2011. "The Quest for Residential Normalcy by Older Adults: Relocation but One Path­way." Journal of Aging Studies 25(3): 193–205.
Golant, S. M. 2014. Age-Friendly Communities: Are We Expecting Too Much? IRPP Insight, February 2014, No. 5. Montreal, QC, CA: Institute for Research on Public Policy.
Golant, S. M. 2015a. Aging in the Right Place. Baltimore, MD: Health Professions Press.
Golant, S. M. 2015b. "Residential Normalcy and the Enriched Coping Repertoires of Successfully Aging Older Adults." The Gerontologist 55(1): 70–82.
Golant, S. M., Parsons, P., and Boling, P. A. 2010. "Assessing the Quality of Care Found in Affordable Clustered Housing-care Arrangements: Key to Informing Public Policy." Cityscape 12(2): 5–28.
Harris-Kojetin, L., et al. 2016. Long-Term Providers and Services Users in the United States. Washington, DC: U.S. Department of Health and Human Services.
Hobbs, F., Stoops, N., and U.S. Census Bureau. 2002. Census 2000 Special Reports, Series CENSR-4, Demographic Trends in the 20th Century. Washington, DC: U.S. Government Printing Office.
Hochschild, A. R. 1975. "Disengagement Theory: A Critique and Proposal." American Sociological Review 40(5): 553–69.
Landers, S., et al. 2016. "The Future of Home Health Care: A Strategic Framework for Optimizing Value." Home Health Care Management & Practice 28(4): 262–78.
Lee, C., and Coughlin, J. F. 2015. "Perspective: Older Adults' Adoption of Technology: An Integrated Approach to Identifying Determinants and Barriers." Journal of Product Innovation Management 32(5): 747–59.
MetLife Mature Market Institute. 2010. The MetLife National Study of Adult Day Services. Westport, CT: MetLife Mature Market Institute.
Perrin, A., and Duggan, M. 2015. Americans' Internet Access: 2000–2015. Washington, DC: Pew Research Center.
Robbins, L. A. 2015. "Gauging Aging: How Does the American Public Truly Perceive Older Age—and Older People?" Generations 39(3): 17–21.
Rowe, J. W., and Kahn, R. L. 1998. Successful Aging. New York: Pantheon.
Scharlach, A. E., and Lehning, A. J. 2016. Creating Aging-Friendly Communities. New York: Oxford University Press.
Scheidt, R. J., and Windley, P. G. 2006. "Environmental Gerontology: Progress in the Post-Lawton Era." In J. Birren and K. Warner Schaie, eds., Handbook of the Psychology of Aging. New York: Academic Press.
Schulz, R., and Heckhausen, J. 1996. "A Life Span Model of Successful Aging." American Psychologist 51(7): 702–14.
Smith, J. W., and Clurman, A. 1997. Rocking the Ages: The Yankelovich Report on Generational Marketing. New York: HarperCollins.
U.S. Census Bureau. 1973. Current Population Reports, Series P-23 No. 43, Some Demographic Aspects of Aging in the United States. Washington, DC: U.S. Government Printing Office.
U.S. Census Bureau. 1984. Current Population Reports, Series P-23, No. 138: Demographic and Socio­economic Aspects of Aging in the United States. Washington, DC: U.S. Government Printing Office.
U.S. Census Bureau. 2015. Geographical Mobility: 2014 to 2015: Table 6. Retrieved November 2, 2016.
U.S. Census Bureau. 2016a. Geographical Mobility: 2015 to 2016: Table 6. General Mobility, by Age and Tenure: 2015 to 2016. Retrieved November 2, 2016.
U.S. Census Bureau. 2016b. Historical Poverty Tables: People and Families—1959 to 2015. Retrieved November 2, 2016.
U.S. Census Bureau News. 2016. Residential Vacancies and Home­ownership in the Second Quarter 2016. Washington, DC: U.S. Department of Commerce.
U.S. Department of Health and Human Services (HHS), Administration on Aging (AOA). 2015. A Profile of Older Americans, 2015. Washington, DC: HHS, AOA.
U.S. Department of Transportation, Federal Highway Administration. 2014. Drivers and Driver Licensing. Retrieved November 2, 2016.
U.S. Senate Special Committee on Aging. 1972a. Developments in Aging: 1971 and January-March 1972. Washington, DC: U.S. Government Printing Office.
U.S. Senate Special Committee on Aging. 1972b. Home Health Services in the United States. Washington, DC: U.S. Government Printing Office.
Verbrugge, L. M., and Jette, A. M. 1994. "The Disablement Process." Social Science & Medicine 38(1): 1–14.
Vladeck, F., et al. 2010. "Health Indicators: A Proactive and Systematic Approach to Healthy Aging." Cityscape 12(2): 67–84.
Watkins, M. 2015. "City Hopes to Use Uber to Give Rides to Seniors." The Gainesville Sun, June 4. Retrieved November 2, 2016.
Wellman, N. S., Rosenzweig, L. Y., and Lloyd, J. L. 2002. "Thirty Years of the Older Americans Nutrition Program." Journal of the Academy of Nutrition and Dietetics 102(3): 348.
Editor's Note: This article is taken from the Summer 2017 issue of ASA's quarterly journal, Generations, an issue devoted to the topic "Aging and Oral Health." ASA members receive Generations as a membership benefit; non-members may purchase subscriptions or single copies of issues at our online store. Full digital access to current and back issues of Generations is also available (and free of charge to ASA members and Generations subscribers) at Ingenta Connect.