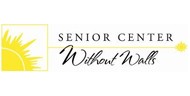 This article is brought to you by the Editorial Board of ASA's Network on Environment, Services & Technology (NEST)
By Terry Englehart
Senior Center Without Walls (SCWW), a non-denominational, non-profit community outreach program sponsored by Episcopal Senior Communities, offers activities, friendly conversation, and an assortment of classes and support groups on conference calls to elders throughout California who find it difficult to go to a community senior center.
From the comfort of their own homes, participants connect to activities using their own telephones. There is no fee for the participant, and an interested individual can sign up at any time during a three-month session.
Among the more than 60 weekly groups offered by SCWW are
creative endeavors of poetry writing, storytelling and improvisation;
support groups for those suffering from vision loss, depression or anxiety; and
discussions of philosophy, current events or unusual court cases.
Every Tuesday, callers listen to an interview with an expert on a particular health or safety issue and are invited to ask questions or talk about their related experiences. Friday special events include armchair travels, author interviews, a spelling bee and an annual talent show.
A primary goal of SCWW is the inclusion of isolated individuals as valued members of a community. Participants and elder volunteers have responded to surveys indicating the life-changing effect SCWW has had on the quality of their lives. Joys of new friendships, new ideas and new responsibilities have enhanced the quality of the elders' lives and actually improved their mental and physical state. Participants relate the exciting sense of having something to look forward to and someone with whom they can share.
One participant beautifully described what the program has meant to her: "Senior Center Without Walls is really about removing the walls between us — creating connections on the phone with people who would otherwise not know each other. This is what SCWW has done for me and others."
Participants themselves are encouraged to facilitate groups if they have a desire and an ability to do so. SCWW participants who facilitate groups say they get a feeling of empowerment and of "giving back" to the community.
Senior Center Without Walls won a 2008 MindAlert Award from the American Society on Aging and MetLife Foundation and a 2009 Citation of Honor from the International Association of Homes and Services for the Ageing. In 2010 Terry Englehart, founding director of SCWW, was awarded a Jefferson Award for Public Service in the San Francisco Bay Area.
---
Terry Englehart is the Founding Director of Senior Center Without Walls. She is a former retirement community Activity Director with a B.S. in Occupational Therapy and an M.A. in Gerontology.