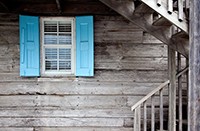 By Sara Zeff Geber
The senior housing industry is making a lot of changes in order to prepare for the baby boomers. They are transforming their dining rooms into foodie heavens and competing for advantage by hiring some of the top chefs in the country. They are embracing a variety of new technologies to keep residents safer, more engaged, and more connected. They are becoming more and more wellness-focused and offering residents a wide variety of options for taking care of their bodies and minds. They are starting to plan and build more communities close to colleges and in urban settings which facilitate more intergenerational living.
However, many older adults have no interest in moving into what they see as an institutional form of living. They want to maintain as much of their independent existence as possible. Others know they will never be able to afford any kind of senior housing on the market today. What are their options for housing?
Close to 20% of baby boomers do not have children and even if currently married or partnered, those people will be aging alone when one spouse dies. Millions more live thousands of miles from any family or are estranged from their children. How can they make smart choices for housing?
Furthermore, it's hard to pick up a newspaper or e-zine today, especially in the gerontology arena, that doesn't have a scary article about loneliness and isolation. How can today's and tomorrow's elders avoid this insidious trap as they get older?
The key to many of these quandaries will be out-of-the-box thinking…new ideas about how and where older adults can stay safe, secure, and have a satisfying, connected life as they age. We are going to need to consider new ways to address the housing question for millions of baby boomers as they age. For some, the answer lies with family connections and intergenerational living, but for Solo Agers, those without adult children or other family resources, the solutions will need to encompass various kinds of home sharing and cohousing.
Join Sara Zeff Geber and Annamarie Pluhar for their 2 p.m. session on Tuesday, March 24 session at the Aging in America Conference to learn more about smart options available today and help generate new ideas for older adult housing in the future.