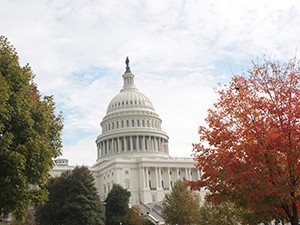 The tax legislation passed today by a narrow partisan majority in the U.S. House of Representatives, the so-called "Tax Cuts and Jobs Act," is the first step in passing tax reform legislation that ASA Chair Bob Blancato says "will only make some Americans great again."
A second and more dangerous version of this highly partisan bill awaits action in the Senate and includes repeal of the individual mandate from the Affordable Care Act (ACA) that helped to get first-time health insurance coverage for millions of Americans. ASA strongly opposes repeal of the ACA individual mandate.
Blancato notes that ASA members' fundamental concern with both the House and Senate versions of the bill would be the devastating cuts that would potentially be aimed at vital programs such as Medicaid and Medicare, and such essential programs as Older Americans Act and Social Services Block Grant services and scores of other discretionary programs, if the economic growth that proponents promise does not happen right away.
ASA joins in a national call to demand more from Congressional leadership of both parties. Americans deserve a tax reform based on a bipartisan agreement where taxpayers in all states are treated fairly and critical social welfare and health care programs have a secure future. ASA believe the Senate must firmly reject any version of tax reform that does not meet these common-sense standards.