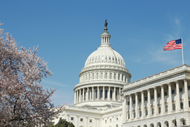 The tax legislation released yesterday by the House Ways and Means Committee, dubbed the "Tax Cuts and Jobs Act," falls far short of an equitable and economically sensible proposal, and ASA joins numerous national organizations in opposing the bill as presented.
ASA Board Chair Bob Blancato said that the legislation represents "a huge gamble with America's future—can $1.5 trillion in revenue loss from tax cuts really be offset by a promise of economic growth?" Blancato predicted that future pressure to cut discretionary spending or entitlements would entail "hardships on the part of our members and the older adults they serve" rather than from the corporations and affluent individuals who would mostly benefit from the proposed tax cuts. "The real pain may occur in cuts to Medicare, Medicaid and other safety net programs which will become necessary if economic growth does not occur and all we are faced with is massive losses of revenue from tax cuts," Blancato said.
ASA joins in a national call to demand more from Congressional leadership of both parties. Americans deserve a tax reform based on a bipartisan agreement where taxpayers in all states are treated fairly and critical social welfare and health care programs have a secure future.