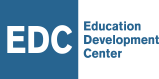 By Jerry Reed
In 2017, slightly more than 8,500 older adults older than age 65 died by suicide. Put another way, 16.85 percent of suicide deaths were older adults. Without a concentrated effort, and given the growth of America's older adult population, what is a serious problem now will surely escalate.
On July 30, 1996, the U.S. Senate Special Committee on Aging held a hearing on Suicide and the Elderly: A Population at Risk . As a senate staffer for Sen. Harry Reid (D-NV), I attended that hearing. At that time, Sen. Reid shared with me and the public that he had lost his father to suicide many years earlier; thus, he wanted to champion suicide prevention, espe­cially older adult suicide—both then and now a major unaddressed public health issue.
With 5 percent of people ages 65 and older in the United States living in nursing homes, receiving congregate care, assisted living care or board and care, this means approximately 2.5 million older adults reside in long-term-care facilities. In a recent study, over a 13-year period, approximately 2.2 percent of suicides among adults ages 55 years and older were associated with long-term-care settings in some manner .
But for many older adults, the opportunity to live in a caring, well-staffed senior living facility may provide the necessary well-being and connectedness that often is absent when elders live independently.
Decrease Suicide Risk, Increase Protective Factors
In following the public health approach for suicide prevention, the Education Development Cen­ter's (EDC) aim is to decrease suicide's modifiable risk factors and increase protective factors. Risk factors for all older adults include access to lethal means (most often firearms), depression and other mental health problems, substance abuse and misuse (including with prescription med­ications), physical illness, disability, pain and social isolation.
Protective factors include care for mental and physical health problems, social connectedness and skills in coping and adapting to change.
While certain specific characteristics of suicide may not always apply directly to long-term-care facilities, other means of suicide that may apply include refusal to eat or take medications, intentional falling and lack of engagement. These means often are preventable and require the at­tention of trained, capable staff to ensure older adults in long-term-care-facilities are closely mon­itored for physical, social and mental health needs.
Although it may be beyond the EDC's purview to decrease access to lethal means, it is impor­tant to increase awareness of the fact that depression is not a normal part of aging. In fact, aging is associated with increases in emotional well-being and improved relationship satisfaction. In con­trast, internalizing ageism and negative attitudes toward aging are associated with poor health and well-being and even premature mortality. Depression is diagnosable—there are treatments that work and recovery is possible. Similarly, pain, substance misuse and isolation can be modified with proper diagnosis, treatment and attention.
While access to competent, confidential and compassionate care is vital for all patients, too of­ten long-term-care facilities ignore their older adult residents' mental health and social needs in favor of focusing solely on their physical health needs. This must change.
Strategies for Change
In 2011, the Substance Abuse and Mental Health Services Administration, assisted by the EDC, devel­oped a comprehensive resource, Promoting Emotional Health and Preventing Suicide: A Toolkit for Se­nior Living Communities. The toolkit contains resources relevant to any type of senior living community, including nursing homes, assisted living facilities, independent living facilities and continuing care retirement communities.
The toolkit's sections detail specific goals and steps staff members, departments and residents at a facility can take to prevent suicide. Information is targeted to professional and paraprofes­sional staff across all departments, from the executive director to social work staff to groundskeep­ers. While everyone in a senior living community has a role to play in promoting emotional health and preventing suicide, each component of the toolkit has a specific target audience and includes instructions on how these components should be used.
Also sorely needed is data-driven evidence to inform suicide prevention strategies in long-term-care facilities. It is known that older adults are more intentional in making decisions to end their lives, often using highly lethal means such as suffocation, poisoning or firearms. (In contrast, among younger populations there are 100 to 200 suicide attempts for each death by suicide. For older adults, there is one death for every four suicide attempts; and in­stances of recovery from these attempts are less likely, given that older adults are more isolated and often in frail health.
In truth, the simplest measure for professionals who work with older adults living in long-term-care facilities is to treat these elders as if they were their own parents, grandparents or neighbors. Connect­edness, engagement and compassion, plus a focus on people's mental and physical health needs, are vitally important for residents' recovery and well-being. Professionals must remain mindful that care transitions are a time of enhanced risk, either when entering a long-term care-facility or upon discharge, and such periods call for heightened awareness. These vulnerable older adults deserve nothing less.
Jerry Reed, Ph.D., M.S.W., is a senior vice president for Practice Leadership at the Education De­velopment Center, in Washington, D.C. He is an executive committee member of the National Action Alliance for Suicide Prevention, a public-private partnership formed to advance the goals and objec­tives of the U.S. National Strategy for Suicide Prevention.