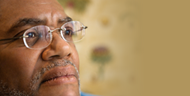 By Mark Brennan-Ing, Liz Seidel, Britta Larson and Stephen E. Karpiak
The following article from Mark Brennan-Ing and colleagues was inspired by the ACRIA Center on HIV and Aging's mission to examine the psychosocial issues of people infected and affected by HIV/AIDS, including recognizing the importance of sub-populations within gay male communities. As part of this effort, Brennan-Ing and his colleagues were interested in the special circumstances of bisexual individuals who are often merged together with their lesbian and gay peers. If researchers look at bisexuals as a distinct group, they are better able to understand and support the mental health, social care needs, and sexual health of this population. For more information about ACRIA's work, visit their websites at: www.acria.org and www.ageisnotacondom.org.
Most research on sexual minorities tends to lump together gay men and lesbians with bisexuals, contributing to so-called bi-invisibility. Bisexuals are often stigmatized in monosexual communities—by heterosexuals because of their homosexuality, and by the LGT community because of their heterosexuality. Bisexuals may have different mental health issues from this stigmatization of their sexual identity, otherwise known as biphobia. Biphobia is any negative attitudes, prejudice and discrimination from those with single-gender sexual orientations.
Such stigmatizing experiences may place bisexuals at greater risk for depression compared to lesbians or gays. We examined whether bisexual orientation was related to depression among a sample of LGBT adults ages 50 and older, with 14 percent identifying as bisexual. Depressive symptoms were assessed with the 10-item CES-D Scale (Center for Epidemiologic Studies Depression Scale). One-third of bisexuals studied had moderate to severe depression.
We examined the relation of bisexual identity to the level of depressive symptoms, controlling for demographic features (age, gender, race or ethnicity and income), health (multi-morbidity) and social supports (adequacy of emotional support and negative support from family and friends). Bisexual identity was a significant covariate of depression alone and in combination with demographic factors. But in the final model, younger age, multi-morbidity, inadequate emotional support and negative support from family were the only significant covariates of depression.
Findings suggest that bisexuals experience greater depression because of inadequate emotional support and more negative interactions with family members, and such findings are in line with the notion of greater experienced stigma and discrimination among bisexuals. Future research should carefully assess stigma and discrimination faced by bisexuals with regard to mental well-being in order to develop better policies and programs to prevent such discrimination. Mental health providers who work with sexual minority populations should be alerted to those with bisexual orientations, their need for emotional support and the potential for negative interactions with family members.
---
Mark Brennan-Ing, Ph.D., is director for research and evaluation at ACRIA, and serves as an adjunct professor at the New York University College of Nursing, both in New York, NY; Liz Seidel, M.S.W., is a research scientist at ACRIA; Britta Larson, MNA, is senior services director at Center on Halsted in Chicago, Ill; Stephen E. Karpiak, Ph.D., is associate director for research at ACRIA.
This article was brought to you by the editorial committee of ASA's LGBT Aging Issues Network (LAIN).
Help us improve AgeBlog and rate this post by clicking here!