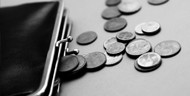 This article is brought to you by the Editorial Board of ASA's Healthcare & Aging Network (HAN)
By Shawna Reeves
As the economy continues its free-fall, scammers are coming out in full force. Elders' financial losses are the predators' gain. The decline in retirement income, home equity, and safety net programs all create a sense of financial insecurity and panic that can drive vulnerable elders into the arms of scammers.
The upside is that this is an exciting time to be doing elder financial protection work. We all have the chance to make a real difference, even if protecting elders from financial abuse is not the main focus of our jobs.
Here are three simple things people can do to protect elders from being preyed upon:
Find your local HUD-approved counseling agency and direct elders who are facing mortgage troubles there. Scammers are charging up to $3,000 for mortgage modification assistance when HUD counselors will do it for free. And the HUD counselors will do a much better job. To find your local HUD-approved counseling agency, click here.
Help your local senior center protect itself against financial predators. Scammers often go to senior centers to swindle people. In 2007 the SEC investigated 110 elder financial seminars and found that 100 percent of them were, in fact, sales presentations. Popular seminar topics include living trusts, Medicaid planning, reverse mortgages, and veterans' pensions. For more information on how to protect a senior center against scammers, contact me at 408-350-3229 or sreeves@scccoa.org.
Get educated about reverse mortgages and learn the alternatives. Reverse mortgages are being over-marketed to elders. While they can be appropriate for some older Americans, they are unsuitable for most. To learn more about reverse mortgages, their risks, and their alternatives, click here.
If each of us commits to doing just a little to help protect elders against financial abuse, our efforts will add up to something big.
---
Shawna Reeves, MSW, is program coordinator of the Fair Lending Project for Seniors at Council on Aging Silicon Valley, a program that provides free social work and legal services to elders victimized by predatory lending. Shawna has presented on predatory lending and investment scams throughout the country and has engaged in legislative advocacy at the local, state and national levels. In July 2010, she co-authored an article on financial abuse prevention strategies that appeared in the Journal of Elder Abuse and Neglect. In December 2010, she co-authored a report titled "Examining Faulty Foundations in Today's Reverse Mortgages" with Consumers Union and California Advocates for Nursing Home Reform. Shawna received her bachelor's degree in political science from Santa Clara University and her master's degree in social work from Smith College.