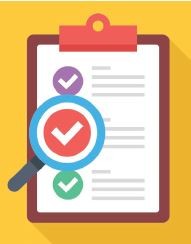 By Kate Wilber
When I was 6 or 7, a favorite activity was to visit "Pop," my 86-year-old great grandfather who lived upstairs in my grandparent's house. Pop entertained visitors from a Morris chair, encircled by a stash of hard candy, his parakeet and a pile of reading material. Pop was mobile enough to come downstairs on his birthday, and prepare his own meals, except for dinner, which was brought up from my grandmother's kitchen. One winter evening, my aunt deliv­ered the tray and found that Pop had died quietly in his chair.
Regular visits with Pop and other older relatives sparked my lifetime interest in aging. After work­ing in direct service, clinical social work and managing aging services, I've spent the past 30 years as a faculty member at the University of Southern California's Leonard Davis School of Gerontology. To me, and I suspect to many Aging Today readers, it is clear that large swaths of older people are not getting the help they need to survive, let alone thrive in our abundant and prosperous society. Under­standing research findings and policy issues provides a foundation for advocates whose role is to give voice to those most likely to be absent, drowned out or ignored in policy debates. In considering which advocacy issues in aging are most pressing, I have selected three: family caregiving, elder abuse and isolation.
Pop didn't need much care and the concepts of caregiver burden and stress—even the notion that family members were "caregivers"—were not part of the 1950s lexicon. But what about caring for people who were more sick or frail? The answer came a decade later when a stroke partially para­lyzed my grandfather, stealing his ability to communicate. He lived in the hospital for more than a month, with my grandmother by his bedside feeding him and reading to him while the nursing staff attended to his medical needs.
Today, someone with my grandfather's needs might be cared for at home by family caregivers—spouses, partners, other relatives, friends and neighbors. One in six Americans is caregiving, often while shouldering competing demands of work and childcare. Even as the role has become more complex and medicalized, with almost half of family caregivers expected to perform at least one medical or complex care task, most don't think of themselves as caregivers. Instead, family care­giving is framed and internalized as a private family matter rather than a community one. Like my grandmother, caregivers see themselves as a daughter, a wife or, increasingly, a son or a husband, doing what families are expected to do—take care of their own. Although family caregivers serve as the backbone of long-term services and supports, they typically receive little, if any, formal sup­port. And most lack a voice in policy discussions, when what they need is a megaphone.
Caregiving can be noble and meaningful, cementing close bonds, and even helping to heal disaf­fected relationships. Yet the intensity, demands and lack of support can lead to devastating health and financial consequences for caregivers. Ignoring caregivers' need for support is neither right nor wise. AARP recently reported that if we were to monetize caregivers' contributions, their work would be equivalent to almost half a trillion dollars annually (
$470 billion
). For comparison, in that same year, total expenditures for Medicaid were $469 billion and for Medicare, $498 billion. More­over, family caregivers contribute an average of 20 percent of their income—almost $7,000—toward their relative's needs.
What can advocates do to build support for family caregivers? First, elevate knowledge and aware­ness. Recognize the increasing demands and a shrinking supply of caregivers resulting from popula­tion aging and changing family dynamics. For a comprehensive overview of caregiving, see
this 2016 report
from the National Academies of Sciences, Engineering, and Medicine.
Next, seize opportunities to engage at the federal, state or local level. In January 2018, the Rec­ognize, Assist, Include, Support, and Engage (RAISE) Family Caregivers Act was enacted. RAISE brings key stakeholders together to recommend strategies to support family caregiving. Similar efforts are underway in a number of states. Many, like California's
Task Force on Family Caregiving
, are taking a deep dive into the issues to make highly informed recommendations to decision makers. Advocates can support these recommendations by pushing to keep the issues on the front burner and ensure implementation.
Elder mistreatment is another area that needs advocates for those unlikely to speak for them­selves. Worldwide estimates suggest that the annual incidence of elder abuse is 16 percent, affect­ing one in six older adults; most abusers are family members. One study found that almost half of informal caregivers caring for someone with dementia acknowledged committing abuse. We don't know how much abuse and neglect is driven by exhaustion, lack of understanding or misguided efforts to do the right thing.
We do know that social support seems to be protective, as are lessons from campaigns to prevent other forms of family violence. Such support and lessons learned offer families tools to help build effective coping and resiliency skills. Although multidisciplinary teams are a promising approach, we still don't know much about how this strategy affects victims of abuse. We must listen carefully to older people: in focus groups, elders told us they were afraid that acknowledging abuse could lead to institutionalization. Not surprisingly, most do not want to see their families or friends prosecuted.
In the 1950s, Pop enjoyed a steady stream of baby boomers—including my cousins and me—who made pilgrimages up the narrow stairs, some of us drawn by the promise of candy and the chance to visit with his parakeet. Half a century later, Robert Putnam's seminal work, Bowling Alone (New York: Simon & Schuster, 2000), revealed how much more alone many of us are now—one in four Americans is socially isolated. Social isolation, linked to loneliness among older adults, has been associated with increased mortality and poor health outcomes. More than one in four adults ages 65 and older live alone; for women ages 75 and older, almost half live alone.
Still, the glass is at least half full. Promising programs such as the Village Movement and Age-Friendly initiatives are helping to reshape communities by building connections, civic engagement opportunities and mutual support. Aging in place is really about aging in community. Support im­proves caregivers' lives and reduces isolation, neglect and mistreatment. In contrast to doomsday scenarios, our aging population offers a bonanza of human capital that can alter our approach to common concerns around aging, and ageist notions about the implications of population aging.
In an era in which we are becoming immune to the erosion of our healthcare, the loss of our pensions and the destruction of a social safety net, advocates must partner up to do the hard work that building community requires. Recognizing our interdependence, Maggie Kuhn once said: "You can't be human alone." As advocates, we need to step up and become catalysts who work to forge communities that foster a culture of interdependence, purpose and generativity.
Kathleen Wilber, Ph.D., is the Mary Pickford Foundation Professor of Gerontology and Professor of Health Services Administration at USC's Leonard Davis School of Gerontology in Los Angeles.